Share this item with your network:
Managing and protecting all enterprise data

kentoh - Fotolia
SSD form factors for server-side flash
Server-side flash delivers very low latency for apps. See how it's being deployed today.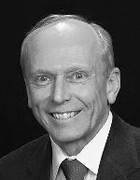 By
There has been plenty of talk about all-flash arrays and hybrid flash/hard disk arrays, but deploying solid-state...
Continue Reading This Article
Enjoy this article as well as all of our content, including E-Guides, news, tips and more.
storage in a server is a popular alternative and one of the easiest ways to implement flash storage. There are a number of ways to deploy server-side flash, including SAS/SATA disk form factors, PCI Express card-based flash, non-volatile memory express-compliant flash and dual inline memory module-slot implementations. In addition, server-side flash technology can now be used as persistent storage, cache and even shared among other servers in the cluster. And new form factors, such as NVDIMM, and functions are on the way.
Disk drive form factors remain popular, and come in three sizes: 3.5 inch, 2.5 inch and 1.8 inch. They fit into the same drive bays as hard disk drives (HDDs) and are typically hot-swappable. Some solid-state drives (SSDs) are the same thickness as HDDs, while others are thinner. The 2.5-inch SSDs are the most common size of drive form factor for servers.
Dell recently announced a rack server model that supports 1.8-inch SSDs. Nine 1.8-inch SSDs will fit into the same physical space as two 3.5-inch SSDs. If you need lots of IOPS in a small space, the 1.8-inch SSDs could be the solution for you. Capacities are also on the rise. For example, Samsung offers an enterprise-class, 2.5-inch SSD with 3.8 TB of capacity. We can expect more SSDs that exceed 2 TB in capacity to become available during 2015. Enterprise-class SSDs now exceed the capacities available in enterprise-class 10K rpm and 15K rpm disk drives.