Share this item with your network:
Managing and protecting all enterprise data

idspopd - Fotolia
Twelve data storage company startups to watch in 2016
Caching, cloud backup, hyper-convergence and object storage spawned data storage company startups in 2015. Here are 12 in particular to watch.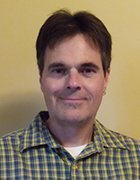 By
Spurred by the growing complexity of storing and managing data, a rash of data storage company startups emerged...
Continue Reading This Article
Enjoy this article as well as all of our content, including E-Guides, news, tips and more.
in 2015 that use flash, disk and cloud storage to streamline data mobility and management across storage tiers. Listed alphabetically, here's our list of the top 12 storage startups to watch in 2016.
ClearSky Data
Headquarters: Boston
CEO: Ellen Rubin
Flagship product: ClearSky Data Global Storage Network
Product launch: August 2015
Category: Cloud storage, primary storage capacity optimization, tiered storage,
Key feature: Integrates on-premises and data center storage with cloud replication
ClearSky Data's mission is to help enterprise customers shift more data to public cloud storage. Its distributed caching software provides a tiered storage triumvirate: branded appliances for on-premises hot data, ClearSky data centers for the bulk of its storage, and backup data to the Amazon Simple Storage Service (S3) cloud. The data storage company aims its global storage network at enterprises with at least 100 TB of primary storage. ClearSky launched with regional "point of presence" data centers in Boston, Philadelphia and Las Vegas and is poised to expand to other metro markets. The flash-based appliances replicate production storage via Gigabit Ethernet to a ClearSky data center, which in turn writes data for redundancy to a logical bucket of S3 object storage.
Cohesity

Headquarters: Santa Clara, Calif.
CEO: Mohit Aron
Flagship product: Cohesity Data Platform
Product launch: June 2015
Category: Backup, disaster recovery, copy data management
Key feature: Converged secondary storage
After helping usher in hyper-convergence as founder of Nutanix, Cohesity founder and CEO Mohit Aron set his sights on data convergence. The Cohesity Data Platform consolidates fragmented secondary storage on a single appliance. Analytics, archiving and data protection workflows can run on the Cohesity system while quality-of-service (QoS) software prevents resource contention. The system runs on Cohesity's OASIS (Open Architecture for Scalable, Intelligent Storage) operating system, which includes the object-based SnapFS distributed file system for simultaneously writing data to multiple nodes. Cohesity bundles OASIS on a 2U appliance that serves as the building block for a minimum four-node cluster of hybrid flash storage. Each node supplies up to 96 TB of hard disk drive (HDD) storage and 6.4 TB of flash capacity. Cohesity data storage technology provides continuous snapshots and granular recovery point objectives.
Datrium Inc.

Headquarters: Sunnyvale, Calif.
CEO: Brian Biles
Flagship product: Datrium DVX Server Flash Storage System
Product launch: July 2015
Category: Backup for virtual servers, solid state cache appliance, storage network virtualization
Key feature: Flash management virtualization software for VMware
Founded by former executives at data storage companies Data Domain and VMware, Datrium gears its storage virtualization platform mainly to VMware shops. DVX uses host-based flash for persistent storage, centralizing storage functionality within server cores. Datrium supports server-based enterprise SSDs or consumer-grade flash drives. Its DVX flash management software combines RAID protection and data reduction on ESXi hosts. DVX communicates via a 10 Gigabit Ethernet (10 GbE) interface with a 2U NetShelf appliance with up to 48 TB of nearline SAS disk capacity. Local reads are cached on solid-state drives (SSDs) and sequential writes are directed to NetShelf for high availability shared storage. NetShelf acknowledges host-based writes to NVRAM. Replication, snapshots and data reduction are supported per discrete virtual disk. Customers scale storage capacity by adding flash to servers and scale performance by adding physical hosts.
Formation Data Systems

Headquarters: Fremont, Calif.
CEO: Mark Lewis
Flagship product: FormationOne Dynamic Storage Platform
Product launch: September 2015
Category: Storage network virtualization, unified storage
Key feature: SaaS-based delivery model for big data, object storage
EMC and Hewlett-Packard vet Mark Lewis is taking another shot at storage virtualization with Formation Data Systems. Rather than sell storage, Formation Data is focused on virtualizing the storage infrastructure you have in place. Formation Data is banking that its storage virtualization software-as-a-service platform will appeal to enterprises running big data workloads and cloud-based object storage. The software can handle primary storage, secondary workloads and deep archiving. Formation One software abstracts x86-based server hardware, bare metal and virtual machines (VMs) to allow data deduplication, backup and replication to function the same way across any data and application. A universal data model virtualizes flash and disk storage with guaranteed service levels for data migration across different tiers. Unified data storage support includes block, file and object data. Formation Data's branded eXtensible Data Interface supports data connectors for Amazon Simple Storage Service and Hadoop Distributed File System.
Hedvig

Headquarters: Santa Clara, Calif.
CEO: Avinash Lakshman
Flagship product: Hedvig Distributed Storage Platform
Product launch: March 2015
Product category: Cloud storage, data protection, data reduction and deduplication, multiprotocol or unified storage
Key feature: Virtualizes big-data database workloads
Hedvig CEO and Cassandra database inventor Avinash Lakshman has set a lofty goal for his software-defined storage startup. The data storage company wants to provide storage ranging from server virtualization to cloud-based commodity storage to virtualized big data database workloads. Hedvig Distributed Storage Platform aims to turn commodity servers into petabyte-scale deployments of block, file and object storage. Hedvig replicates data between data centers and the cloud and has the ability to automatically recreate a failed node on a separate node within a cluster. The vendor supports iSCSI and OpenStack Cinder block access, Network File System storage and REST-based object access via OpenStack Swift and Amazon S3 cloud compatibility. Built-in data protection and data management includes asynchronous replication, auto tiering, inline compression and deduplication, server-side caching, snapshots, thin provisioning and wide data striping.
Infinidat

Headquarters: Needham, Mass.
CEO: Moshe Yanai
Flagship product: InfiniBox F6000, InifinBox F2000
Product launch: April 2015
Product category: Networked storage
Key feature: Petabyte-scale unified SAN array with asynchronous replication
EMC Symmetrix inventor Moshe Yanai has a new enterprise SAN array platform with Infinidat. The InfiniBox F6000 SAN array provides 2 PB of usable capacity in 42U of rack space and handles 750,000 IOPS with 12 Gigabit per second (Gbps) throughput. Three servers comprise a single F6000 array containing 480 HDD, 3.2 TB of RAM and 86 TB of flash. The InfiniBox F2000 midrange array is an 18U configuration that scales to 330 TB with 4 TB HDDs. F2000 is rated for 500,000 IOPS and 7 Gbps of throughput, scaling to 576 GB of RAM and 38 TB of flash cache. All Infinidat arrays support Fibre Channel and NAS with asynchronous replication.
infinite io

Headquarters: Austin, Texas
CEO: Mark Cree
Flagship product: NSC-110 storage controller
Product launch: June 2015
Product category: Network-attached storage, NAS hardware, NAS management, tiered storage
Key feature: Moves storage function from storage subsystem into the network
Austin, Texas-based infinite io is trying to capitalize on enterprises' growing concern about managing larger and larger concentrations of cold data. The NSC-110 is network-based controller hardware that uses flash to accelerate the performance of local NAS storage. While virtual edge filers are not new, infinite io's controller moves storage functionality from the subsystem to the network. Once plugged into the wire, the NSC-110 sits in front of a NAS system, and uses an automated policy engine to move cold data from primary storage to lower cost tiers or cloud storage. File systems or mount points do not need to be added, and the application data path does not have to be changed. The infinite io controller handles short metadata requests in flash cache to boost application performance.
Primary Data

Headquarters: Los Altos, Calif.
CEO: Lance Smith
Flagship product: DataSphere virtualization software
Product launch: August 2015
Product category: Archiving and backup, disaster recovery, file virtualization or NAS virtualization, virtual backup, tiered storage
Key feature: Intelligent data placement, scalability
Billed as scalable and storage-agnostic, DataSphere is designed to virtualize data across storage tiers under a global data space. Founders David Flynn and Rick White are former data storage company executives at PCIe flash pioneer Fusion-io, while Apple founder Steve Wozniak serves as chief scientist. Primary Data dynamically places data across shared networked storage and cloud storage, based on user-defined automated service levels. Primary Data's out-of-band metadata engine fields application requests and allows the data to be accessed with any storage. Software analytics monitor storage utilization and performance. DataSphere software is sold on a subscription basis as a physical or virtual appliance to manage file, block and object data. Archiving and disaster recovery, data migration across tiers, improved application performance and load balancing are among projected use cases.
Quobyte Inc.

Headquarters: Berlin, Germany
CEO: Björn Kolbeck
Flagship product: Quobyte Software Storage System
Product launch: July 2015
Product category: HPC storage, hybrid cloud storage, multiprotocol or unified storage
Key feature: Proprietary parallel file system
German-based Quobyte plans to open a Boston office in 2016 to market its software-defined Quobyte Software Storage System. Quobyte uses a proprietary parallel file system (PFS) aimed at high-performance computing (HPC), service providers and OpenStack deployments. Prior to launching Quobyte, founders Felix Hupfeld and Björn Kolbeck helped write the open source XtreemFS and also worked as storage engineers at Google. Quobyte PFS combines provides highly scalable, fault-tolerant storage that runs on Linux-based servers. Quobyte supports block storage, NFS, Hadoop Distributed File System/Spark databases, Amazon S3 and various OpenStack releases. Replication is included in the inaugural version, with erasure coding, snapshots, encryption, compression and geographic replication on the roadmap.
Reduxio Systems

Headquarters: San Bruno, Calif.
CEO: Mark Weiner
Flagship product: Reduxio's HX550
Product launch: September 2015
Product category: Data reduction and deduplication, data protection, disk arrays, solid state storage technology
Key feature: Data recovery from any point in time
Built-in data protection is a key feature of Reduxio's midrange hybrid storage array. The system's BackDating feature enables end users to recover data from any point in time. Unlimited snapshots and inline data deduplication conserve space and provide historical tracking. The 2U Reduxio HX550 array scales to 40 TB of raw storage with 24 HDDs or HGST Inc. eMLC flash drives. By default, Reduxio writes deduplicated and compressed data to flash and keeps all active data on SSDs. Incoming data is broken into 8K blocks, with each block deduplicated and compressed in a buffer before going to memory. Reduxio provides a unique stamp to each block. It then virtualizes and categorizes the blocks in its database and maintains a separate set of metadata.
Savage IO

Headquarters: Fairport, N.Y.
CEO: Phil Roberts
Flagship product: SavageStor 4800
Product launch: July 2015
Product category: Cloud storage, disk arrays, HPC storage
Key feature: High-performance storage hardware that runs on other vendors' open storage software
Savage IO takes a different approach than most software-defined storage vendors. The data storage company does not provide storage management software of its own, but focuses on high-performance commodity servers, storage and controllers that support other vendor's storage software. The SavageStor 4800 4U appliance targets HPC, big data analytics and cloud storage workloads. SavageIO designed it with dual 12-core processors and 512 GB of memory, along with a high-speed backplane that comprises 12 dedicated SAS lanes with 1 or 10 GbE, InfiniBand and Fibre Channel over Ethernet connectivity. The SavageStor array is rated to handle up to 800,000 IOPS. SavageStor supports up to 48 drives that can be a combination of SSDs, SAS and SATA hard disk, and four SSDs for caching. A single enclosure supports capacity up to 192 TB.
Velostrata Inc.

Headquarters: San Jose, Calif.
CEO: Issy Ben-Shaul
Flagship product: Velostrata Cloud Edge
Product launch: August 2015
Product category: Hybrid cloud storage, virtual backup
Key feature: Streams VM workloads to cloud while keeping boot images on local storage
Velostrata wants to remove the obstacles that prevent enterprises from using hybrid cloud storage. Cloud Edge lets customers stream virtual machine workloads to the public cloud, yet retain on-premises control of their data. Velostrata keeps applications in local storage and sends only the data needed to boot a production VM as a temporary cloud instance in Amazon Web Services. Velostrata appears as a virtual storage appliance managed in VMware vCenter. Conversely, the Velostrata software reimports cloud-based data to local data center storage when a VM is decommissioned and retains a boot image should it need to be promoted into service again. Cloud Edge includes QoS and read/write caching across multiple tiers. Cloud Edge pre-fetches application data based on historical access patterns.
Dig Deeper on Storage vendors