Share this item with your network:
Managing and protecting all enterprise data

Evaluate
Weigh the pros and cons of technologies, products and projects you are considering.
Storage purchase process grows more complicated
Unified storage systems that can host block and file are an increasingly popular alternative to NAS, and one more decision to make in the storage purchase process.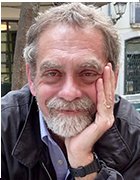 By
Purchasing a storage system these days means shelling out a little less of your budget than in the past, but it also means you're likely to have to make more decisions than ever as you go through the storage purchase process.
For instance, you'll have to make the basic decision of whether your company is going to go block or file -- or both. Unified storage systems that can host both block and file are becoming more popular. According to our most recent survey data, users are installing and shopping for unified storage systems more frequently than that good old standby, NAS. Not by all that much, maybe, but the pendulum appears to have swung in unified's favor: 25% say they have a unified box currently installed (vs. 24% for NAS) and 20% of the storage shoppers have unified on their lists vs. 17% for NAS.
Those roaming the aisles of the store when making their storage system purchase already have an average of nearly 400 TB of capacity installed, so it's not surprising that one the most in-demand (59%) tech is data reduction in the form of deduplication or compression. At 51%, flash is second on the technology wish list -- a number that seems kind of low given solid state's broadening reach, but that may be because buyers simply expect to get some flash in whatever box they buy.
Expectations for the new storage systems are high, too, with a wide majority -- 74% -- looking to increase their capacity pool. Performance is a somewhat distant second, but more than a third (38%) of storage shoppers would still like to put the pedal to metal.
Vendors beware -- 79% of your customers will expect a good price, but they'll want a healthy serving (65%) of performance despite that modest price tag. What the storage system actually does is pretty important, too -- 37% say it's a key criteria for purchasing a system -- but cheap and fast is a pretty attractive combo.
Any IT pro knows you don't check out with just storage in your cart -- invariably, the project that sent you shopping for storage requires picking up a few accessories as well. Thirty-six percent of our respondents expect to also add some servers, while 32% expect to need some networking parts to go along with their storage purchase.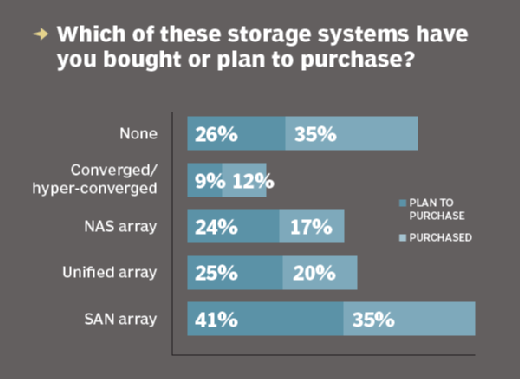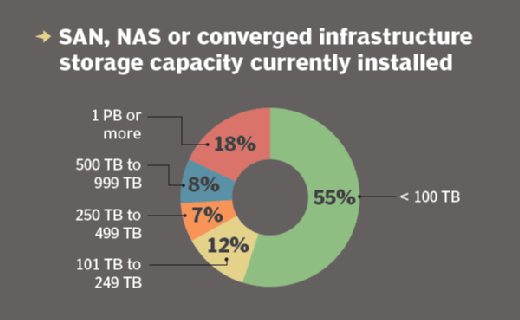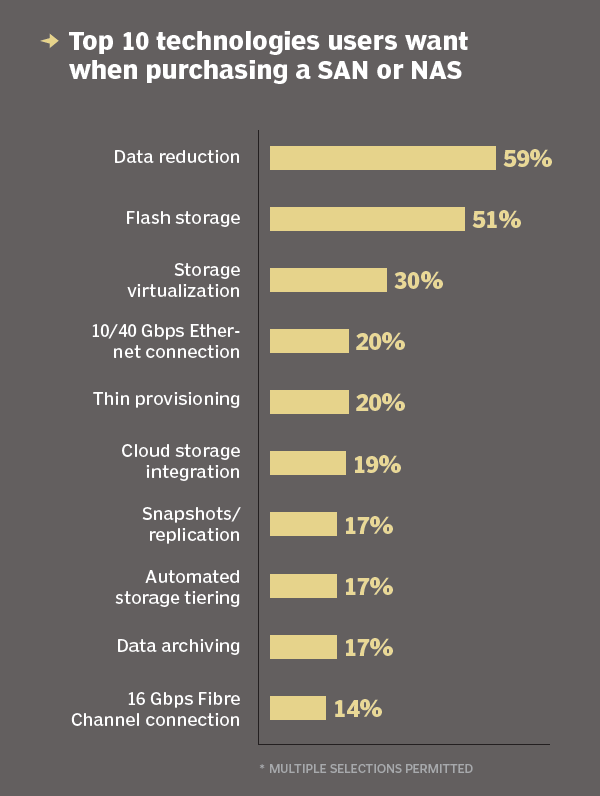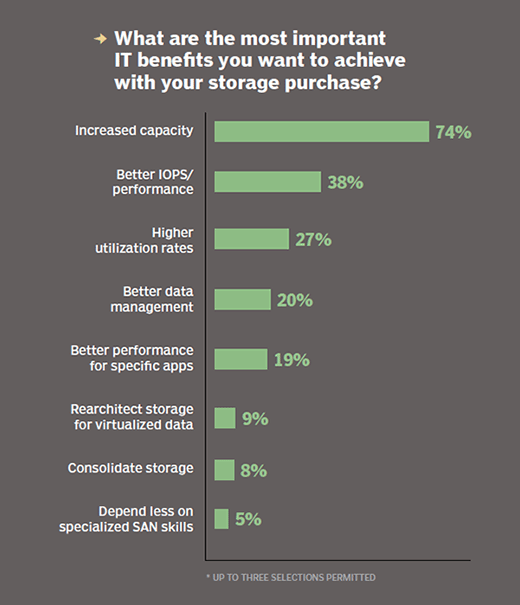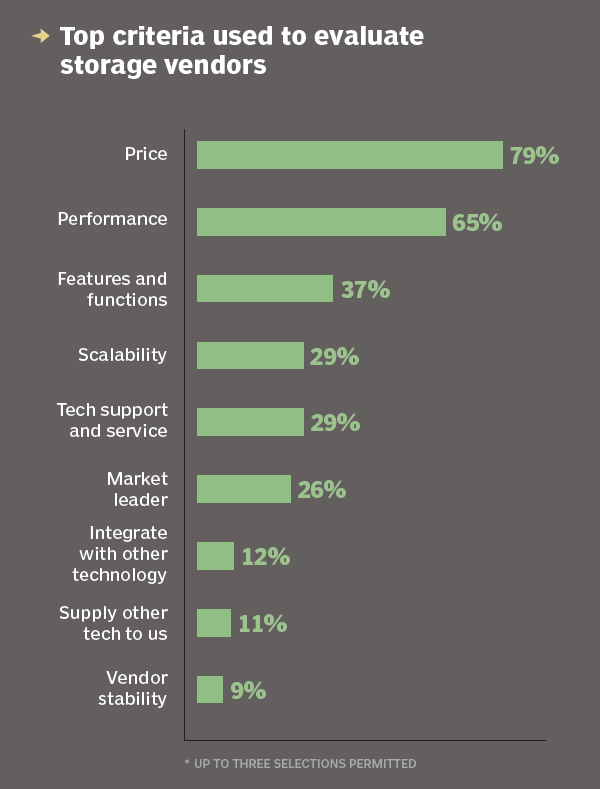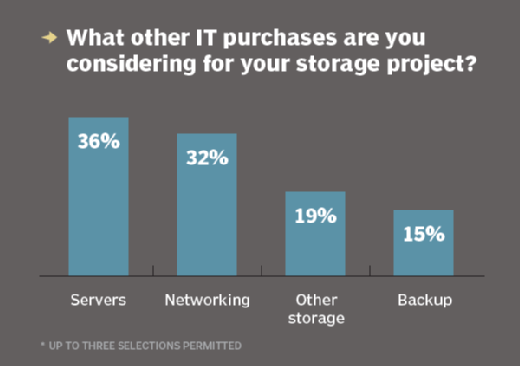 Next Steps
When unified storage arrays make sense
What to ask before investing in unified storage
Storage product purchase checklist
Dig Deeper on Storage market research reports