Definition
SMI-S (Storage Management Initiative Specification)
SMI-S (Storage Management Initiative Specification) is a standard developed by the Storage Network Industry Association (SNIA) that is intended to facilitate the management of storage devices from multiple vendors in storage area networks (SANs). The specification was formerly called Bluefin. SMI-S was designed according to an initiative called Web-Based Enterprise Management (WBEM).

Download this free guide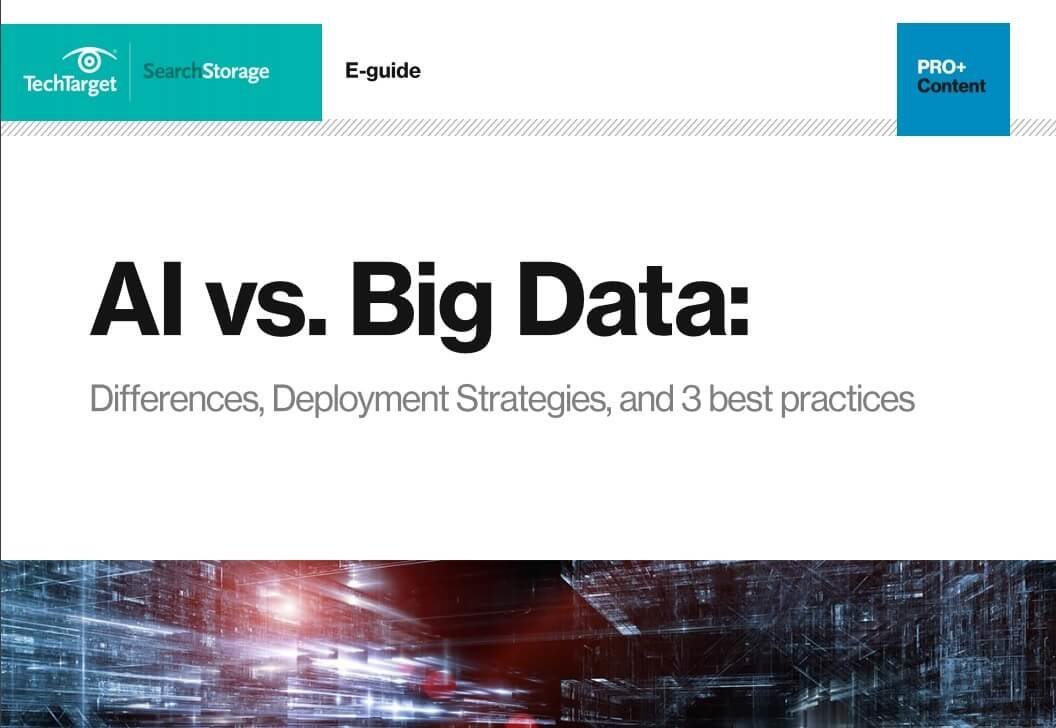 AI or Big Data, What's the Better Fit for Your Business?
Though similar in some ways, the two play vastly different roles in your storage system. Do you know what's the best option for your business, or how you can put it into practice? Read this guide to find these answers, as well as a framework for finding success with AI in your storage architecture.
By submitting your personal information, you agree that TechTarget and its partners may contact you regarding relevant content, products and special offers.
You also agree that your personal information may be transferred and processed in the United States, and that you have read and agree to the Terms of Use and the Privacy Policy.
SMI-S defines common attributes for each component in a SAN. The specification is platform-independent and extensible. This makes it possible to add new devices to a SAN with a minimum of difficulty. SMI-S can allow SAN managers to oversee all aspects of a network from a single point. Version 1.0 is the first of several anticipated versions, with the ultimate goal of extending the standard to all storage networking technologies.
The SNIA is a group of storage vendors devoted to the development and distribution of a universal standard for the management of storage networking devices.
Continue Reading About SMI-S (Storage Management Initiative Specification)
Dig Deeper on SAN technology and arrays
PRO+
Content
Find more PRO+ content and other member only offers, here.