Definition
storage consolidation
Storage consolidation, also called storage convergence is a method of centralizing data storage among multiple servers. The objective is to facilitate data backup and archiving for all subscribers in an enterprise, while minimizing the time required to access and store data. Other desirable features include simplification of the storage infrastructure, centralized and efficient management, optimized resource utilization, and low operating cost.

Download this free guide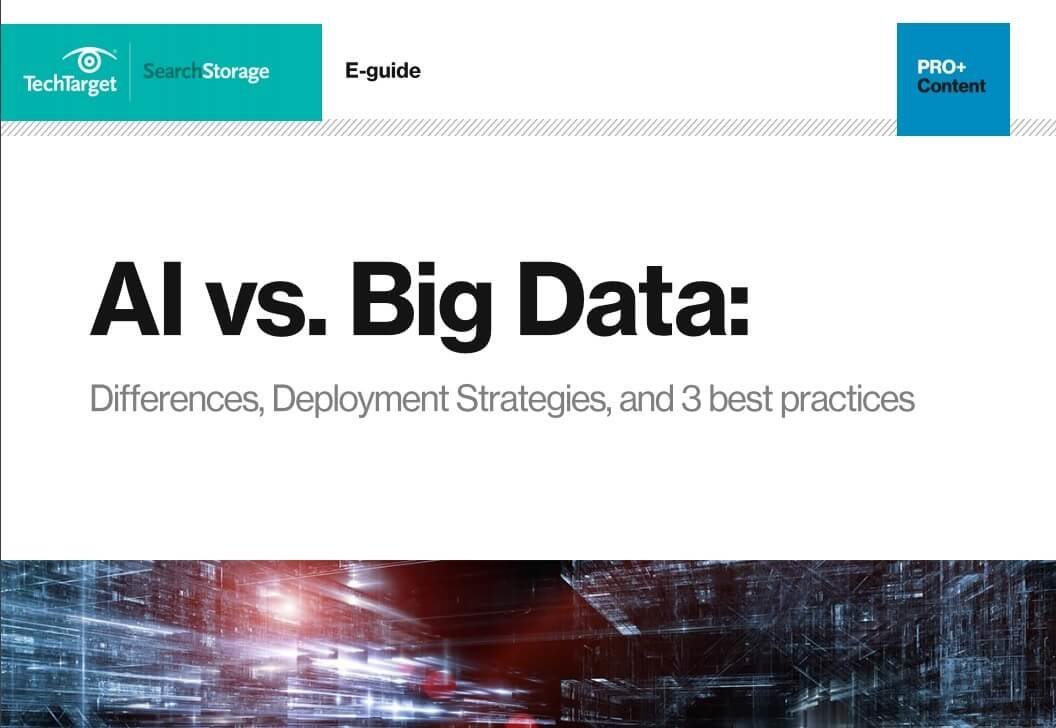 AI or Big Data, What's the Better Fit for Your Business?
Though similar in some ways, the two play vastly different roles in your storage system. Do you know what's the best option for your business, or how you can put it into practice? Read this guide to find these answers, as well as a framework for finding success with AI in your storage architecture.
By submitting your personal information, you agree that TechTarget and its partners may contact you regarding relevant content, products and special offers.
You also agree that your personal information may be transferred and processed in the United States, and that you have read and agree to the Terms of Use and the Privacy Policy.
There are three storage consolidation architectures in common use: network-attached storage (NAS), redundant array of independent disks (RAID), and the storage area network (SAN). In NAS, the hard drive that stores the data has its own network address. Files can be stored and retrieved rapidly because they do not compete with other computers for processor resources. In RAID storage consolidation, the data is located on multiple disks. The array appears as a single logical hard drive. This facilitates balanced overlapping of input/output (I/O) operations and provides fault tolerance, minimizing downtime and the risk of catastrophic data loss. The SAN is the most sophisticated architecture, and usually employs Fibre Channel technology. SANs are noted for high throughput and ability to provide centralized storage for numerous subscribers over a large geographic area. SANs support data sharing and data migration among servers.
Continue Reading About storage consolidation
Dig Deeper on SAN technology and arrays
PRO+
Content
Find more PRO+ content and other member only offers, here.