Definition
atomic storage (atomic memory)
Atomic storage (sometimes called atomic memory) is a nanotechnology approach to computer data storage that works with bits and atoms on the individual level. Like other nanotechnologies, nano-storage deals with microscopic material. An atom is so small that there might be ten million billion in a single grain of sand; optimally, atomic storage would store a bit of data in a single atom. Current data storage methods use millions of atoms to store a bit of data. In 1959, the famous physicist Richard Feynman discussed the potential of atomic storage, explaining that every word ever written up to that point could be stored in a .10 millimeter-wide cubic space, if the words were written with atoms.

Download this free guide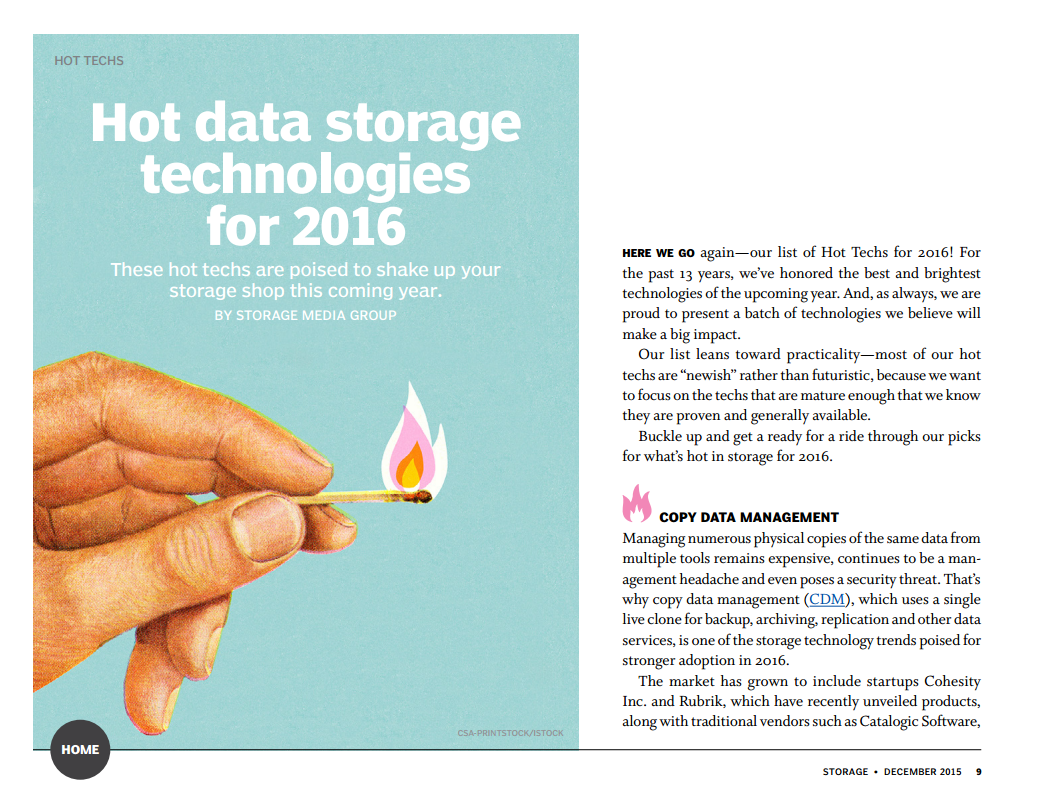 5 Data Storage Technologies to Watch in 2016
For the past 13 years, the experts at SearchStorage.com have honored the best and brightest technologies for the upcoming year. As always, we're proud to present a batch of technologies we believe will make a big impact on the data storage market.
By submitting your email address, you agree to receive emails regarding relevant topic offers from TechTarget and its partners. You can withdraw your consent at any time. Contact TechTarget at 275 Grove Street, Newton, MA.
You also agree that your personal information may be transferred and processed in the United States, and that you have read and agree to the Terms of Use and the Privacy Policy.

Franz Himpsel and colleagues at the University of Wisconsin-Madison created a device that uses 20 atoms to represent a bit of data on a silicone surface. The surface resembles that of a CD (compact disk) but the scale is nanometers rather than micrometers, yielding a storage density a million times higher. Himpsel and colleagues used a scanning tunneling microscope to remove single atoms, and suggest that an extra silicon atom might represent a 1, while a vacant spot represents a 0 (binary language is made up entirely of ones and zeroes). Although the researchers claim their prototype is "proof of (Feynman's) concept," they say that it may yet take decades of work to develop a practical working device that stores bits as single atoms.
IBM is working on a different approach to nano-storage in their Millipede project.
Continue Reading About atomic storage (atomic memory)
Dig Deeper on Enterprise storage, planning and management
PRO+
Content
Find more PRO+ content and other member only offers, here.