Manage
Learn to apply best practices and optimize your operations.
Email archiving strategies: A tutorial on email archiving for smaller businesses and SMBs
In this tutorial on email archiving strategies for smaller businesses and SMBs, learn about in-house vs. outsourced email archiving, backup vs. archiving, email archiving strategies for smaller businesses and what to look for in an email archiving product.
By Todd Erickson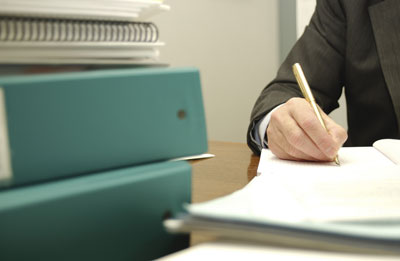 Ask any small- to medium-sized business (SMB) owner how they archive email and you are likely to get one of four answers:
What's email archiving?
I just keep the messages on the email server.
That's what my data backup application is for.
I have to use a special program and it's a royal pain.
In this tutorial on email archiving strategies for smaller businesses and SMBs, learn about in-house vs. outsourced email archiving, backup vs. archiving, email archiving strategies for smaller businesses and what to look for in an email archiving product.
EMAIL ARCHIVING TUTORIAL FOR SMBs
Getting started with email archiving
Data backup vs. archiving
On-site email archiving products
Hosted email archiving products
Hybrid email archiving products

GETTING STARTED WITH EMAIL ARCHIVING
Smaller businesses face many of the same archiving issues as larger enterprises, but without the same resources. Capacity planning, compliance and litigation requirements, company policies, and user demands are issues every IT administrator faces.
Mary Kay Roberto, senior vice president and general manager for Mimecast, an email archiving Software-as-a-Service (SaaS) provider, said SMBs want help. "The SMB space has been looking at how to lighten their email burdens," Roberto said. "If you are a small- to medium-sized business, the resources to manage everything involved in an email system can be a strain on the organization."
According to Brian Babineau, a senior analyst with the Enterprise Strategy Group, a number of businesses of all sizes will soon consider adopting some type of hosting service and dumping their in-house solutions. Babineau said the impending release of Exchange 2010 will force many organizations to face upgrading the on-premise equipment or switching to a hosted service. Babineau calls the fourth-quarter release of Exchange 2010 a "tipping point" for hosted email services and email archiving.
Data backups and archives are similar in that they are data copies kept for a specific amount of time. But while they are similar in nature, their processes and lifespan make them unique. Backups are typically considered short-term data retentions in case the original is lost or damaged beyond use. Backups involve sequential processes involving daily, weekly, and monthly requirements.
An archive is a means to save a record long-term for future reference. Archives can be thought of as out-of-sequence copies. Archives are duplicates that are not associated with other copies, and usually have longer life spans to meet company or government policy.
Editor's Tip: For more information about data backup, check out our sister site SearchDataBackup.com.
ON-SITE EMAIL ARCHIVING PRODUCTS
There are a variety of on-site email archiving products suitable for smaller businesses. Microsoft Exchange Server includes features for email archiving, including message journaling to retain message information such as send-and-receive data and copied recipients, automatic retention to meet company and government policies, and managed folders for grouping messages according to defined policies.
Third party on-premise equipment is also available. Mimosa Systems Inc.'s NearPoint for Microsoft Exchange utilizes the Exchange transaction logs to capture and maintain a shadow copy of the Exchange databases. Mimosa calls this Periodic Log Shipping technique an "off-host solution" because the company says NearPoint has no footprint in the production Exchange environment. It runs on standard Windows Server hardware.
Barracuda Networks Inc. offers its Barracuda Message Archiver, which includes Exchange stubbing, message compression, policy management, and an intelligent storage manager that administers an internal RAID array, mirrors to external storage, and supports CIFS standards.
Other on-premise archiving applications include Symantec Corp.'s Enterprise Vault and Bakbone Software Inc.'s NetVault FASTRecover for Microsoft environments.
Editor's Tip: For more information about email archiving products, read our tip about how e-discovery and email archiving tools address litigation in SMBs.
HOSTED EMAIL ARCHIVING PRODUCTS
SMBs are slowly warming to the idea of a hosted Exchange service. Jeff Boles, a senior analyst with the Taneja Group, said it will take SMBs some time to fully accept having data offsite. "We're going to see a pretty slow cycle where the SMB gets comfortable with archiving offsite."
Boles believes disaster recovery (DR) services may ultimately convince SMBs that offsite data services can be beneficial. SMBs may start using third-parties for disaster recovery help and eventually graduate to hosted Exchange and archiving services.
To use the hosted service, the organization simply points their Mail Exchanger DNS (MX) records to the service provider's infrastructure. The backend system is transparent to end users because they use Outlook or other email application to access their messages.
Microsoft's Exchange Hosted Services program offers email filtering, encryption, continuity assurance, and archiving through the company's service provider partners. The Exchange Hosted Archive service costs approximately $4.50 per user per month.
Google Inc. also offers hosted email services for Exchange and its own Gmail service. The Google Apps Premier Edition with 25 GB of storage for each mailbox, group calendaring, Google Docs and Google Video is $50 per user per year and an additional $13 per user for one year of archiving or $33 per user for 10 years of archiving.
Other hosted products include Iron Mountain Inc.'s Total Email Management Suite, LiveOffice LLC's Email Archiving service and Smarsh Inc.'s Email Archiving service.
Editor's Tip: For more information about choosing hosted services and SaaS, read our tip about SaaS for SMBs.
HYBRID EMAIL ARCHIVING PRODUCTS
Hybrid email archiving approaches includes legacy and new technology. With hybrid archiving, organizations keeps their Exchange or other email system on-premise and archives its messages with service provider.
The organization points its MX records to the hybrid service provider, as it would with the hosted service provider. Once the email messages are received by the hybrid service provider, it performs whatever services the organization has purchased, then downloads the messages to the organization's Exchange server or other email application. End users get their recent emails through the Exchange server and access the service provider's archives for older messages.
Mimecast is one SaaS provider that offers the hybrid model. The company offers a number of services, including inbound and outbound archiving, security, anti-spam and anti-spyware protection. With Mimecast, an administrator uses a Web-based console to manage the archive similar to how they would manage an Exchange server. Mimecast also provides an Outlook plug-in in case the Exchange server goes down, and a Web-based interface in case the whole network goes down. The company also provides an Exchange plug-in to interact with the Exchange journal to capture and archive internal email.
Mimecast's Roberto said a good SaaS email archiving product should offer similar management features as the Exchange server. "You can work in the software as a service environment and have the equivalent functionality of something that you could previously only do on premise," Roberto said. Mimecast uses a per-user pricing structure similar to the Google pricing model with added charges for each service the organization purchases. Other hybrid email archiving vendors include Autonomy/Zantaz, Proofpoint Inc. and Symantec Corp.
There are options available to SMBs to start and run an email archiving system. For those lucky to have dedicated IT staff, on-premise solutions offer granular policy controls and fixed costs. Those SMBs with less IT resources can choose between hosted and hybrid solutions to match their comfort level with having data offsite.
Editor's Tip: For even more information about email archiving for SMBs and smaller businesses, bookmark our small-midsized data storage management section for the latest news, trends and tips on email archiving.
Dig Deeper on Data storage compliance and regulations