Evaluate
Weigh the pros and cons of technologies, products and projects you are considering.
Data migration tools take SMBs to the next tier: Data migration and tiered storage tutorial
SMBs can use inexpensive and easily available migration tools and virtualization platforms to tier storage data, save money, and increase performance.
By Todd Erickson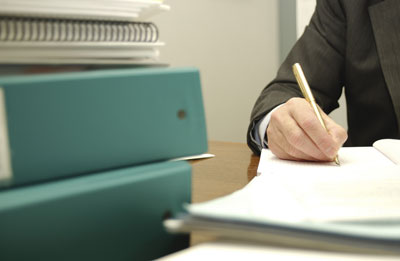 As small- and medium-sized businesses (SMBs) become more comfortable with data storage systems, they will look for ways to use that storage more efficiently. Storage tiering is one strategy that allows organizations to use lower performance and inexpensive storage equipment to hold less-frequently used data while high-performance equipment is used for frequently used information.
To organize existing storage into tiers, SMBs can use a myriad of available data migration tools and strategies. While these tools aren't nearly as numerous or sophisticated as enterprise-grade tools, they will move your data without draining your bank account.
Today's data migration tools operate on a number of different levels. Host-based tools include existing OS utilities, data backup applications and standalone software packages. Virtualization is another option; you can migrate data between virtual machines (VMs) on different physical servers.
In this tutorial on data migration strategies and tiered data storage for SMBs, learn about the different products and strategies SMBs can use to implement and run a tiered storage program.
DATA MIGRATION AND TIERED STORAGE TUTORIAL FOR SMBs

Getting started with tiered data storage


Host-based data migration


Virtualization technologies and data migration


GETTING STARTED WITH TIERED DATA STORAGE
Many SMBs may have just one storage appliance or application, let alone tiers of storage. But today's multimedia files, bloated databases, expanding mailboxes and ever-increasing file sizes will force most SMBs to add capacity and consider tiered storage. It makes sense to move archival data off high-performance drives and onto lower cost, higher capacity equipment.
A tiering strategy saves money by placing older, less-accessed data on less-expensive drives, and it increases performance by controlling capacity on high-performance drives. Applications and end users generally don't know the difference unless someone tries to frequently access data on lower performing drives.
The most difficult element of implementing and managing a tiering strategy in an SMB storage environment is moving data between tiers, because there aren't a lot of data migration tools available, especially since SMBs typically have mixed file-level and block-level environments. Jeff Boles, a senior analyst with the market research firm Taneja Group, said, "[SMBs] very often have heavily mixed environments. They might have a little block storage, and they'll more often than not have some type of file consolidation on top of that platform, as well. They may even have moved into a starter storage area network [SAN]-type implementation."
Having the ability to efficiently migrate data between tiers is exactly what makes tiered storage so effective yet frustrating. Because SMBs typically have all their "eggs in one basket," as Boles puts it, they might not have the luxury of using multiple machines with multiple network connections to act as intermediary data warehouses for transferring records between source and destination servers.

Editor's Tip:
For more information about tiered storage, learn about how National Cowboy and Western Heritage Museum used tiered storage options for backup data to cope with data growth and save money.
Utilizing host-based migration tools can mean using built-in operating system command-line programs like Robocopy to volumes between two machines. This tool is free but requires familiarity with command-line interfaces and scripting, which are usually not standard gear in SMB toolboxes. Another free tool is rsync, an open-source file-transfer utility that can transfer entire Unix-system directory trees and file systems. As with Robocopy or other command-line tools, some command-line administration and scripting experience is recommended.
Existing data backup and restore systems, such as Symantec Corp.'s Veritas NetBackup or Backup Exec, can also be used to migrate data. You can back up volumes and restore them to separate physical servers. Like OS command-line tools, this technique typically requires direct connectivity between the source and destination directories and possibly an intermediary machine to act as a data warehouse.
Other host-based solutions include standalone third-party software, such as InMage Systems Inc.'s Scout application and data-recovery platform for heterogeneous direct-attached storage (DAS), network-attached storage (NAS), and storage-area networks (SANs). You can use Scout's local replication and recovery technologies to move volumes across the wire to destination or intermediary directories.
Irwin Teodoro, director of engineering and systems integration for the Itasca, Ill.,-based IT consulting and systems integration firm Laurus Technologies Inc., says InMage's Scout is best in environments with 20 hosts or fewer because its licensing is client based, and once you have to use more than 20 clients, it gets expensive. InMage's Scout works best in environments with 100 servers or fewer.
Other host-based third-party software packages include Double-Take Software Inc.'s Move product with data migration with real-time data movement and hardware-independent conversion capabilities, and Acronis Inc.'s Backup & Recovery 10 disk imaging and recovery product.

Editor's Tip:
For more data migration tips read our tip on
data migrations strategies and best practices for SMBs
.

VIRTUALIZATION TECHNOLOGIES AND DATA MIGRATION
SMBs are turning to virtualization technologies for many reasons, including data migration capabilities, said Jon Bock, a senior product marketing manager for VMware Inc. "We are seeing an increasing number of SMBs gravitate toward virtualization tools because they offer an integrated way to manage a number of different [tasks] that before were much more difficult for that customer to manage," Bock said, including data migration, patch management, data backup and replication.
For storage-tiering projects, virtualization can copy, migrate and restore data with virtual machines on multiple physical servers if necessary. And getting started doesn't have to cost an arm and a leg.
VMware offers the free ESXi hypervisor for creating and managing virtual machines on a single physical server. The company also offers the VMware vSphere 4 Essentials to virtualize three physical servers; and the vSphere 4 Acceleration Kits, which include the VMware vCenter Server management console. If you want the ability to move running virtual machines between physical servers, you'll need VMotion, which can be purchased as a component with the vSphere Standard, Advanced, Enterprise or Enterprise Plus editions.
Microsoft Corp. has its Hyper-V virtualization platform as a standalone product (Hyper-V Server) or with the company's existing server products including Windows Small Business Server 2008. Citrix Systems Inc. also offers a virtualization platform with XenServer, which includes the Xen hypervisor engine. However, the XenServer is offered free of charge, including live migration, virtual infrastructure patch management, and shared NAS and SAN storage. You can purchase an advanced virtualization management program and customer support.

Editor's Tip:
For more tips on virtualization, read storage expert Greg Schulz's opinion on the best virtualization tools for SMBs.