Share this item with your network: BACKGROUND IMAGE: iSTOCK/GETTY IMAGES
Managing and protecting all enterprise data

iSTOCK/GETTY IMAGES
Problem solve
Get help with specific problems with your technologies, process and projects.
The need for speed
An analysis of the some of the leading vendors in the TCP/IP offload market.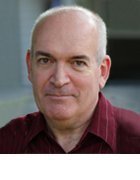 By
The need for speed
By Alan Earls
TCP/IP vendors have been making plenty of headlines in their effort to carve out territory in storage but one of the hurdles limiting broader acceptance of the technology is the need for systems to be able to deal with large amounts of network I/O. As IP-based networking storage comes to market, along with it can come the need to offload the TCP/IP traffic onto a separate network adapter. A number of vendors have tackled this or are tackling it in one way or another. And more can be expected: Gartner Dataquest's Nick Allen wrote recently that there could be 11 million storage ports in need of TCP/IP offload engines (TOEs) by 2005!
Trebia Networks, Inc., of Acton, Mass., one of the newer arrivals in the space, recently announced what it describes as a new architecture for the industry's first Storage Network Processor (SNP).
But the company is not alone in staking claim to the territory. "Trebia is competing with the likes of Platys (now part of Adaptec) as pure play chip TCP/iSCSI," noted Steve Duplessie of Enterprise Storage Group. Inc., Milford, Mass.
Platys, founded in 1997, has worked to develop storage networking products, including IP Storage ASICs, scalable to 10Gbit. Adaptec says Platys is helping it to provide IP storage connectivity to three key high-growth IP Storage markets: iSCSI SANs (for iSCSI end-to-end connectivity); networking for NAS (utilizing NICs with TCP/IP offload), and Fibre Channel extension (for Fibre Channel SAN connectivity over wide area TCP/IP networks).
Then there's Alacritech, which Duplessie calls "the granddaddy of TCP-accelerated NIC cards."
"Alacritech has recognized the value of creating an Integrated Storage NIC, which enables a single card to do both iSCSI and standard Ethernet TCP acceleration on the same board," said Duplessie. "All in all, the acceleration of TCP in hardware is a good idea," he added.
Joe Gervais, director of product marketing for Alacritech said his company has been doing TCP/IP offload for five years. "What we are shipping now is a third-generation gigabit TCP offload product," he notes. The company was founded by Larry Boucher who also founded Auspex and Adaptec. Earlier, while at Shugart Assocaties, he authored the initial specs for the SCSI interface.
"Storage networking poses some challenging problems for network processors that are built for a broad range of IP networking applications," said Linley Gwennap, principal analyst of The Linley Group, Sunnvale, Calif. "Trebia's SNP architecture features unique processing capabilities focused on the requirements of storage networking, setting Trebia apart from more general-purpose network processor competitors," he added.
According to Trebia, its SNP architecture enables providers of SAN solutions to accelerate the development of high performance, scalable storage systems such as switches, servers and storage appliances that support emerging IP storage technologies or seamlessly integrate Fibre Channel (FC) SANs with these new standards.
By combining performance, application optimization, flexibility and dense integration on a single chip, the Trebia claims its SNP offers OEMs improved price/performance, a richer set of features, technology independence (e.g., Fibre Channel and IP storage support), and a quicker time-to-market. Other approaches -- including the use of "generic" network processors, require more parts -- involve considerable design effort and time and cannot scale in the manner that the SNP does, the company said.
"Trebia is a leading contender to win the new battle on TCP/IP offload for storage applications," said Steve Duplessie, analyst with Enterprise Storage Group, Inc. Milford, Mass. Duplessie said Trebia's iSCSI chipset has some "killer TCP functionality."
"We love the fact that they have TCP legend H.T. Kung [William H. Gates Professor of Computer Science and Electrical Engineering at Harvard University] as an advisor and know he's been helping the architecture," said Duplessie. He predicts that the market for Trebia's chips will be huge, as everyone will use a TCP offload engine within the year. "So we're pretty bullish on their chances," Duplessie said.
About the author: Alan Earls is a freelance writer residing in Franklin, Mass.
---
Additional Resources:
1. What are TOEs?
How will storage systems evolve over the next five years? Well, it's hard to say, but one thing for sure, storage will place an increasing demand on host CPUs. Here is a look at how some companies are utilizing TCP/IP offload engines (TOEs) as an alternative. This piece explores the market for TOEs, compares it with Fibre Channel and looks at what end users can expect from this technology.
https://searchstorage.techtarget.com/?query=enterprise+and+TOEs
2. How many standards do we need for IP storage?
To some, the diversity of standards is seen as a good thing -- April showers bring May standards, so to speak. To others, three standards for IP SANs are just two standards too many. To most, the proliferation of IP SAN standards is, in a word, confusing. In this commentary Jon Toigo looks at the top three standards contenders for IP storage.
https://searchstorage.techtarget.com/tip/IP-SANs-Two-standards-too-many
3. What is the difference between iFCP AND FCIP?
Baffled by the same question? Storage networking expert Marc Farley gives the definitive answer.
https://searchstorage.techtarget.com/answer/IFCP-and-FCIP
4. How many storage predictions came true for 2001?
Back in January, noted storage expert Jon William Toigo made a host of predictions for emerging stroage trends this year. A stepped up interest in IP storage was one of them. How far have we come this year in IT storage innovations and solutions? A look back at the transcript from our live Q&A with Jon would be worth look and a chuckle.
https://www.bitpipe.com/