 BACKGROUND IMAGE: iSTOCK/GETTY IMAGES
Managing and protecting all enterprise data

iSTOCK/GETTY IMAGES
Stars align for remote replication
Remote replication is here at last, thanks to cheaper disk and new technologies.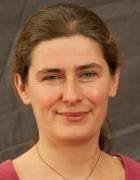 By
This article first appeared in "Storage" magazine in their February issue. For more articles of this type, please visit www.storagemagazine.com.
At issue: Remote replication is here at last, thanks to cheaper disk and new technologies.
---
The confluence of cheaper bandwidth, less costly disk and new remote replication technologies is making it possible for IT shops to replicate more data remotely. A recent survey of Storage readers revealed that while only 38.2% of participants mirror or replicate data remotely, a majority (63%) of respondents that didn't already do remote replication said it was in the works.
At Highmark Blue Cross Blue Shield in Pittsburgh, "we've wanted to do replication for a long time," says Al Lebiednik, director of network services. But "until we got some price incentives, it was just too expensive."
That day came with the company's purchase of an OC-192 link from telecommunications services provider Telcove, Coudersport, Pa. According to Lebiednik, Highmark is paying the same for the much higher speed OC-192 connection as it did for an OC-48 from AT&T. Furthermore, the OC-192 link is more redundant, thanks to backup routers colocated at the Telcove facility.
Highmark's link will run 30 miles between a new data center and the current facility, and will run dense wave division multiplexing (DWDM) for its Fibre Channel and FICON connectivity. Initial plans are to replicate mainframe data using IBM's Extended Remote Copy (XRC), and to add other replication applications as the company builds out its SAN and NAS infrastructure.
Lebiednik has been watching the price of bandwidth drop dramatically over the past three or four years, and says competition between bidders is intense. "Performance and availability is about equal for the major carriers, so what separates them is the cost," he notes.
In fact, the price is coming down to the point where "it becomes almost a non-issue in terms of the value it represents to the company," says Rob Peglar, VP of technical solutions at Xiotech, which recently began offering remote replication capabilities to its Magnitude and 3D storage array customers via its TimeScale appliance, which it OEMs from startup Kashya.
For Xiotech TimeScale customer The Energy Authority (TEA), an energy trader in Jacksonville, FL, the value of replicating data is better protection against disasters such as hurricanes. "This past hurricane season, we had to evacuate twice," which affected TEA's 24x7 trading operations, says Tim Burnett, the company's IT director. TimeScale's appeal is that it enables policy-based replication of different volumes, getting as close to synchronous levels of protection as their bandwidth allows.
In some cases, new data reduction technologies may be making the cost of bandwidth almost irrelevant. For example, the local government for Lane County, Ore., has been exploring ways to replicate EMC Clariion CX500s data between its offices in Eugene and Springfield. According to George Conway, senior systems information analyst working on the project, the upfront costs for the disaster recovery software and servers are much higher than the ongoing bandwidth costs.
Conway's plans are to use Axion for backup to disk and Axion Replicator software from Avamar Technologies, which should reduce the amount of data that needs to travel over the firm's metropolitan-area connection vs. using EMC's SnapView product. Avamar's Axion software uses a technique called commonality filtering, which examines blocks to see if it has stored them before. If so, it simply stores a pointer to that block rather than storing it again.
After an initial synchronization period of a couple of days, Conway expects Lane County won't be sending more than 100GB of data over the wires -- much less than using SnapView for the Clariion -- and will be able to keep up to one year's worth of backup data online.
Replication software that's decoupled from storage hardware is also freeing users to do more remote replication. One large utility provider in the Southwest purchased StoreAge Networking Technologies' Storage Virtualization Manager (SVM) appliance with a 20TB license for the company's suite of storage management software, including snapshot (multiView), data replication (multiCopy), and synchronous and asynchronous mirroring (multiMirror).
Originally purchased to help them better provision and manage its IBM Enterprise Storage Server ("Shark") environment, the company is now using it to do replication between the Shark and the new midtier FAStT disk. As the group offloads more and more data onto the FAStT platform, and StoreAge's software handles replication, the need for enterprise-class disk diminishes, saving the company money while providing better data protection.
For more information:
Checklist: Ten steps to data replication
Advice: File-based vs. volume-based replication
Tip: Remote replication gets out of the array
About the author: Alex Barrett is "Storage" magazine's trends editor.