Manage
Learn to apply best practices and optimize your operations.
HDS unveils vision and strategy
HDS unveils vision and strategy
Hitachi Data Systems made several major announcements recently.
TrueNorth vision and strategy for addressing open and serviceable management solutions
HiCommand Management Framework
Lightning 9900 V series of cache-centric storage systems
TrueNorth
Hitachi Data Systems stated that TrueNorth is its vision and strategy for addressing open and serviceable management solutions. TrueNorth is based on three key elements. They are the HiCommand Management Framework, the Hitachi Freedom Storage Intelligent Systems (Lightning 9900, Lightning 9900 V and Thunder 9200) and a collaborative business model.
It states that the collaborative business model is an approach that leverages the strengths of Hitachi Data Systems and its partners and enables freedom of choice. The HiCommand Developer' program will provide a set of APIs, support and a testing environment for independent software vendors (ISVs). The company will also work with its partners, such as Sun, to drive open industry standards for storage management.
This strategy is very similar to that of IBM as well as EMC's AutoIS strategy.
HiCommand Management Framework
The HiCommand Management Framework is an expansion of the Hitachi HiCommand Device Manager and represents the Company's competitive response to EMC's ControlCenter/Open Edition. Hitachi Data Systems states that it is based on industry standards including the Common Information Model (CIM) and the extensible Markup Language (XML). As illustrated in Figure 1, it also utilizes a CIM and Simple Object Access Protocol (SOAP) based messaging bus for communication between the components.
It will consist of three main components. The HiCommand server can reside on any Windows NT/2000 or Sun Solaris server and connects to the storage system. The HiCommand browser is an intuitive Java-based GUI that can be accessed from anywhere. A command line interface (CLI) is also available. The HiCommand host agents will reside on storage-attached servers and provide information on storage utilization and LUN capacity to the HiCommand server.
As illustrated in Figure 1, the HiCommand Management Framework is designed to provide four types of services.
The Core Services will provide common services for all other modules, including Hitachi plug-ins as well as ISV products that are compliant with the CIM/SOAP APIs. Supported functions include the repository, security, logging and policy management.
Resource Management Services is responsible for the physical resources under the scope of the HiCommand Management Framework. This includes servers, storage devices, LUNs, etc. It also performs the topology mapping and volume tracking functions.
Data Management Services allows for the protection and movement of data within and among the storage resources. These activities include backup/restore, replication and point-in-time copies.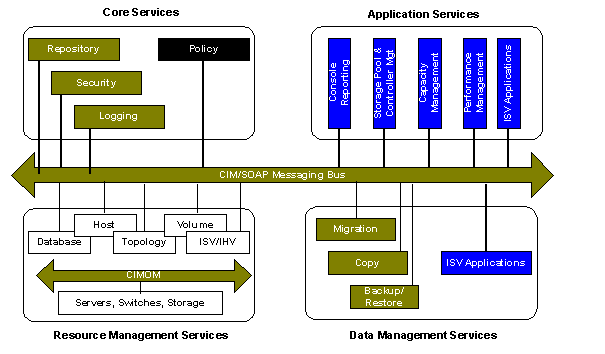 Figure 1: HiCommand Management Framework
Application Services includes plug-in modules from third-party providers such as asset, performance, and capacity management and reporting.
The first module that is available for the HiCommand Management Framework is the HiCommand Device Manager product. It is part of the Resource Management Services and controls the Lightning 9900 and 9900 V series, Thunder 9200 and Sun StorEdge 9900 and T3 systems.
The ability to launch the Sun StorEdge Resource Management Suite is also supported.
Hitachi Data Systems has stated that all components of the HiCommand Management Framework will be available in 2002. This is a very aggressive schedule and one that Evaluator Group believes will be difficult to achieve. Another potential issue is developing to the CIM standard, which is still being developed by the SNIA.
Lightning 9900 V
The 9900 V is the second generation of its Hi-Star switched-fabric architecture based storage system, the Lightning 9900 V series. Sun Microsystems also announced the same product and software options as the Sun StorEdge 9900 V. Hewlett-Packard OEMs this technology and announced its XP128 and XP1024 products. HP' software options differ in some areas.
Lightning 9900 V series
The Lightning 9900 V series consists of the 9970V and the 9980V. Both can be configured with dual-ported 3-inch FC-AL 15K RPM 36GB and/or 10K RPM 73GB disk devices.
The 9970V is a single cabinet model similar to the 9910 and Hitachi Data Systems has stated that this will be the system of choice for most environments that would have previously chosen the 9960 product. It can contain up to 128 disk devices, providing up to 9.3TB of raw capacity. Usable capacities of up to 6.8TB capacity can be configured in RAID-5 mode, and up to 4.5TB in RAID-1 mode. Up to twenty-four Fibre Channel, ESCON and/or FICON host connections are available.
The 9980V is a multiple cabinet version, similar to the 9960, consisting of a control cabinet and from one to four array cabinets. It can be configured with up to 1,024 disk devices (256 per array cabinet), providing up to 74.6TB of raw capacity. RAID-5 configurations can range up to 55.5TB of usable capacity, while RAID-1 can be configured with up to 37.0TB of usable capacity. The 9980V can support up to thirty-two Fibre Channel, ESCON and/or FICON host connections.
The enhancements made to the Hi-Star switched architecture should provide at least a doubling of performance and throughput capabilities when compared to the 1st generation 9900 series. The number of internal paths was increased from thirty-two to sixty-four. The data paths utilize cache switches, while the control paths are point-to-point. The total internal bandwidth of the 9980V is 15.9GB per second, while the bandwidth of the 9970V is 7.5GB per second.
The microprocessors in the CHIPs are 200MHz to support the 2Gb Fibre Channel front-end (versus the 80MHz versions utilized in the 9910 and 9960). The microprocessors in the ACPs have been increased 160MHz (versus 80MHz).
Evaluator Group comments:
Hitachi Data Systems has made major strides in the two years since it has become a storage only vendor. The Hi-Star switched-fabric architecture placed the 9900 as the performance leader among the cache-centric storage systems. The enhancements available with the 9900 V further extend this leadership position. Although Evaluator Group does not agree with Hitachi Data Systems'usage of the term "virtualization-enabled" and "virtualization assist" to describe the benefits of the Host Storage Domain feature, this feature will significantly benefit users in the area of consolidation. The ability to attach 9960 array frames to the new 9980V controller cabinet will provide investment protection for 9960 customers. Publicly unveiling its strategy and vision for storage management (TrueNorth), along with a very aggressive plan for its HiCommand Management Framework demonstrates that the company is now striving to also become a major player in the storage management market.
===========================================================
To view all Storage Evaluator analyses and commentaries, go to Storage Evaluator Tips ===========================================================
The Evaluator Series and Evaluator Series On-Line (ES/OL) are trademarks of Evaluator Group, Inc.
Dig Deeper on Storage vendors