 BACKGROUND IMAGE: iSTOCK/GETTY IMAGES
Managing and protecting all enterprise data

iSTOCK/GETTY IMAGES
Problem solve
Get help with specific problems with your technologies, process and projects.
EMC TOEs the iSCSI line
Target-side TCP/IP Offload Engine chips have arrived, but the jury is still out on whether you should care.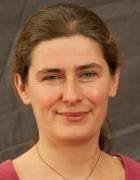 By
This article first appeared in "Storage" magazine in their March issue. For more articles of this type, please visit www.storagemagazine.com.
At issue: Target-side TCP/IP Offload Engine chips have arrived, but the jury is still out on whether you should care.
---
Last month, EMC announced a storage industry first: native iSCSI arrays that include target-side TCP/IP Offload Engine (TOE) chips on each front-end Gigabit Ethernet port. "We wanted to do it right," says Tom Joyce, vice president of storage platforms marketing at EMC, and bring iSCSI to "a class of customers that want to use IP to build a SAN -- not just kick the tires on the technology."
Compared to earlier TOE-less EMC attempts at iSCSI -- the NS500 and NS700 -- these arrays deliver two to three times the performance, claims Joyce.
But existing iSCSI vendors say EMC's use of TOE has more to do with the outdated processors powering the Clariion controllers than it does with luring iSCSI power users. While the Clariion controller uses a 1.6 GHz Intel Xeon processor, LeftHand Networks uses a 2.6 GHz Xeon, says Tom Major, LeftHand Networks' VP of marketing. "We have plenty of CPU cycles left over to do storage processing," he notes.
For its part, Network Appliance (NetApp) will also add TOE to its product line, probably in the first half of this year, says David Dale, NetApp industry evangelist. The company has more than 1,000 iSCSI customers in production.
But so far, the vast majority of NetApp customers have done just fine without TOE -- or iSCSI host bus adapters (HBAs) for that matter. "When we first came out with iSCSI, there were some problems with iSCSI hardware," Dale says, so the company decided to stick with a software target. Given the kinds of applications that iSCSI storage caters to -- Windows SQL Server, Exchange and small Oracle databases -- "my gut is that most apps won't notice [TOE] or care," Dale says.
On the initiator side, the EMC arrays have been qualified for Microsoft's iSCSI initiator and QLogic's iSCSI HBA. Pricing of the iSCSI and Fibre Channel Clariions is approximately the same, but software support is not: A few Clariion staples such as SANCopy and MirrorView are conspicuously absent from the iSCSI lineup.
For more information:
Checklist: Five ways to boost iSCSI performance
Topics: iSCSI
Tip: Guide to implementing iSCSI
---
About the author: Alex Barrett is "Storage" magazine's trends editor.

Dig Deeper on SAN technology and arrays