 BACKGROUND IMAGE: iSTOCK/GETTY IMAGES
Managing and protecting all enterprise data

iSTOCK/GETTY IMAGES
Problem solve
Get help with specific problems with your technologies, process and projects.
Clustering comes to NAS
Fed up with monolithic NAS boxes that don't scale? Clustering provides a way out of the management headache that's being perpetuated by some industry players.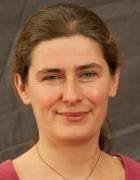 By
This story originally appeared in the July 2005 issue of "Storage" magazine.
What you will learn from this tip: How clustering can relieve management headaches associated with monolithic NAS boxes.
---
NAS stalwarts keep rolling out bigger and faster monolithic NAS boxes, but the competition is increasingly turning to another architectural model: clustering.
On the traditional side is Network Appliance Inc., with its newest line of NAS products, the FAS3000 family. NetApp announced the midrange FAS3020 and FAS3050 this spring, which -- with 168 and 336 disk drives, respectively -- fall between the 56-drive FAS270 and the 672-drive FAS960. When outfitted with Serial ATA (SATA) drives -- a new feature for NetApp primary storage -- the new midrange models rival their high-end brethren in capacity: The FAS3020 supports 50 terabyte (TB) vs. the FAS960's 56 TB, while the FAS3050 goes up to 84 TB vs. the FAS980's 100 TB. Performance-wise, the new FAS3000 models deliver roughly twice the performance of the FAS920 and FAS940 midrange offerings.
But for all their features, the NAS establishment's latest offerings have left some industry observers, and potential customers, cold.
"I'm scratching my head and wondering why NetApp got so much press for the FAS3000 family," said Tom Major, VP of marketing at LeftHand Networks, a NetApp competitor that makes clustered iSCSI SAN arrays. All they're doing is perpetuating that architecture of scaling up by coming out with a bigger and bigger box. That approach doesn't make sense anymore, he says, because you're putting all your eggs in one box.
That sentiment is echoed by New York City-based Community Connect Inc. (CCI), a publisher of Web sites for ethnic minorities that generates 1.2 billion page views per month. CCI is moving its file data from four aging NetApp 700 filers to 3PAR storage fronted by a clustered NAS gateway from ONStor Inc. The reason? "I didn't want physical direct-attached disk, said Nicolas Tang, director of operations at CCI, and "I wanted to pull a chunk of disk capacity off our SAN."
To be fair, NetApp offers filers in a gateway format, which allows users to use SAN array capacity as the basis for its file servers. Likewise, the company is working on grid-based storage using technology acquired from Spinnaker Networks in 2003 as a springboard. But industry scuttlebutt says that the merged Spinnaker-NetApp product is still a good 18 months away from being ready to ship.
EMC's latest NAS offering embraces clustering, but only to a point. The Celerra NSX gateway is designed to front EMC Clariion and Symmetrix disk arrays, and comprises up to eight so-called X-Blades-Intel servers clustered together in an N+1 configuration that together can serve up 112 TB of disk capacity (one of the X-Blades is used for failover). However, that capacity is divided between the X-Blades-a single X-Blade can manage only a 16 TB file space.
If you want clustered NAS that provides a single high-capacity, high-performance file system, you'll have to wait, said Tom Joyce, EMC's VP of storage platforms marketing. EMC is working on clustering blades to span file systems, he reports. But in his opinion, "some technologies belong in the network," presumably a reference to the company's recently announced Invista storage virtualization platform, formerly known as Storage Router.
In the meantime, EMC customers who want a single file system will have to content themselves with a single logical view, using either Microsoft DFS or namespace consolidation software from Rainfinity Inc., Joyce said.
HP kicks monolithic NAS habit
One major vendor offering an alternative is Hewlett-Packard (HP), which is licensing PolyServe's File Serving Solution (FSS) 3.0, an extension to its Matrix Server shared file system software. The result is HP's new StorageWorks Enterprise File Services NAS platform. The HP product runs on Linux-based HP ProLiant servers accessing HP storage arrays. As sold by PolyServe, FSS has been qualified on servers from Dell, HP and others running Linux, Microsoft and Novell. "We're the liberators of product lock-in," said Michael Stankey, PolyServe's president and CEO. "Storage is storage." In other words, PolyServe software is agnostic to the underlying disk platform.
The latest version of FSS marginalizes the physical storage platform even more with the introduction of a clustered volume manager. With it, it's possible to create a single volume that spans multiple storage arrays to go along with the clustered file system software that creates a single file system across multiple compute nodes.
With its roots in the Linux marketplace, PolyServe has had success in large scale-out computing environments such as the Department of Defense, where FSS serves up files to a 300-node compute cluster. PolyServe is also making inroads in more traditional enterprise IT environments. One of PolyServe's newest customers is Boston-based Fidelity Investments, which has deployed FSS to reduce the total number of file servers in its environment. Running on HP ProLiant servers and carving up EMC Symmetrix storage, Fidelity says FSS should reduce the firm's file server count by 20%.
For more information:
Dig Deeper on NAS devices