Blogs and more from SearchStorage Experts
SearchStorage.com Expert Blog Page
Find out the latest thing on the minds of SearchStorage.com's experts. You can hear from Arun Taneja on data management, Marc Staimer on storage networking, Tony Asaro on primary storage, Steve Duplessie on anything and everything storage-related, and more. Book mark the pages below for easy access to these frequently updated blogs.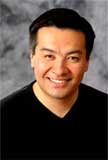 Tony Asaro on primary storage
Tony Asaro is a senior analyst for the Enterprise Strategy Group responsible for the management of the ESG Lab service. Asaro brings extensive experience and expertise on storage subsystems, NAS solutions, data management software and SAN infrastructure. Asaro works with both storage vendors and end-user customers evaluating storage solutions, assisting with strategic directions and pricing strategies. Asaro has worked in the high-tech industry for over 17 years as a systems engineer, product manager, marketing and business development professional.
---

Arun Taneja on data management
Arun Taneja, Founder, President and Consulting Analyst of the Taneja Group, an analyst and consulting group focused on storage and storage-centric server technologies. Taneja has 25 years' experience in the industry, specifically in the areas of servers, operating systems, file systems, Storage Area Networks (SAN), Network Attached Storage (NAS), FC, iSCSI and InfiniBand, clustering and storage management software (backup/restore, replication, snapshot, SRM, virtualization, etc.). Taneja writes columns and answers questions about data management and related topics.
---

Marc Staimer on storage networking
Marc Staimer is president and CDS of Dragon Slayer Consulting. He is widely known as one of the leading storage market analysts in the network storage and storage management industries. His consulting practice of 6+ years provides consulting to the end-user and vendor communities. Most of his consulting is in the areas of strategic planning as well as product and market development.
---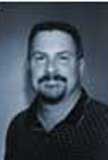 Steve Duplessie's Storage Bin
Known for his pull-no-punches commentary on the storage industry, analyst Steve Duplessie is the founder of the Enterprise Strategy Group (ESG), considered the industry's premier independent authority on the enterprise-class mass storage market. His role as advisor to the "A" list of storage vendors gives him unique insight into how to sort through the claims of competing vendors to create an effective multi-vendor storage solution.
---

Jon Toigo's Take on Storage
Jon brings with him over 20 years of experience in IT and storage. When it comes to research on real-world storage management issues, Jon's more than up to the challenge. He is the CEO and Managing Principal of Toigo Partners International LLC, an independent consultancy and information technology research & analysis firm focused on providing meaningful guidance to IT consumers and decision makers. He is also a prolific writer with 15 books and thousands of articles in the technology trade press to his credit.
---

W. Curtis Preston on data protection
W. Curtis Preston authored "Using SANs and NAS" and "Unix Backup and Recovery," the seminal O'Reilly book on backup. He has been designing storage systems for more than 10 years and has designed systems for environments ranging from backup systems for small businesses to enterprise storage systems for Fortune 100 companies. W. Curtis Preston is the Vice President of Data Protection Services for GlassHouse Technologies, Inc., the global leader in Storage Services.
---

Stephen Foskett on storage strategy
Stephen Foskett is a senior consultant at GlassHouse Technologies specializing in storage management strategies and integration. He has also done extensive work in storage area network design and integration and Unix systems management. Stephen has written extensively regarding data storage and is a columnist and contributing editor for Storage magazine.
---

Jerome Wendt on data protection
Jerome M. Wendt is the founder and lead analyst of The Datacenter Infrastructure Group, an independent analyst and consulting firm that helps users evaluate the different storage technologies on the market and make the right storage decision for their organization. Jerome contributes regularly to a number of storage trade publications and is a regular speaker at industry trade shows.