Evaluate
Weigh the pros and cons of technologies, products and projects you are considering.
Keep tabs on the following data storage startup vendors in 2017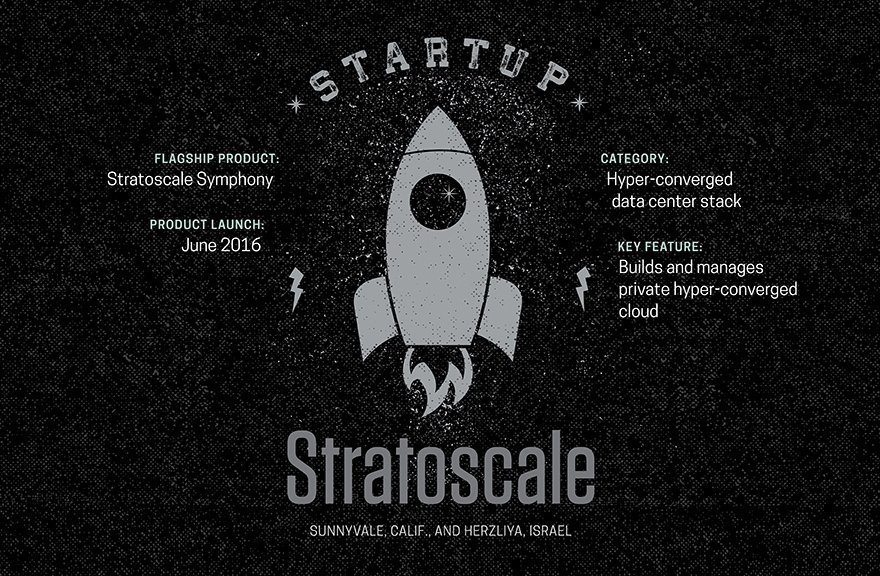 Stratoscale sells a hyper-converged software architecture known as Symphony. The key functionality rests in a compute, storage and network virtualization layer that underpins the development of OpenStack-based cloud storage.
Stratoscale storage technology has attracted institutional investment from Cisco Systems, Intel Capital, Qualcomm Ventures and SanDisk Corp. The Symphony software-defined data center stack aims to turn a rack of x86 servers into a do-it-yourself hyper-converged architecture.
That pits Stratoscale against established hyper-converged competitors, including industry pioneers Nutanix and SimpliVity. The startup is trying to stand out by championing open source tools, including Docker, Linux KVM and OpenStack, to build a private cloud.
The system is designed to make it easy to configure, distribute and manage hyper-converged resources. Physical and virtual storage is aggregated as a shared pool of block storage, including available disk and flash.
Stratoscale software also supports storage arrays from Dell EMC, Hitachi Data Systems, IBM, Infinidat, NetApp, Nimble Storage, Pure Storage and Oracle.
A Symphony configuration requires 32 GB of memory, at least one 256 GB solid-state drive and two hard disks. It works across a 10 GbE connection.
The Symphony intelligence instantly recognizes attached storage. Stratoscale stripes I/O operations across available storage devices in a cluster. Multiple replicas provide for high availability against disk or node failure.
The Stratoscale subscription model includes an annual license of $5,000 per server. Customers have the option to install Symphony on their preferred hardware or via reference architecture with network partners.
View All Photo Stories