Evaluate
Weigh the pros and cons of technologies, products and projects you are considering.
Keep tabs on the following data storage startup vendors in 2017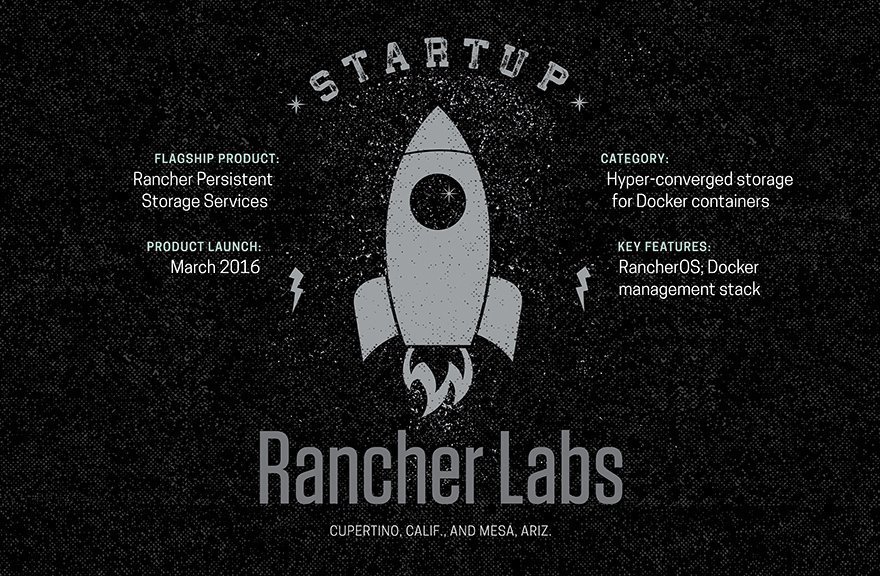 Portworx isn't the only vendor trying to innovate persistent storage with Docker. Rancher Labs has unveiled Persistent Storage Services, a Docker-focused operating system to extend the concept of hyper-convergence to containers.
The Rancher container open source technology supports large-scale Docker clusters deployed for line-of-business applications. The vendor's stated objective is to supply a full software stack that eliminates building containers from scratch.
Rancher container features include multi-tenancy, role-based access control and credentialing, including Microsoft Active Directory and LDAP authentication protocols.
Persistent Storage Services runs in tandem with the vendor's Linux-based RancherOS. The Rancher stack embeds persistent storage with containerized applications, including backup, data analytics, load balancing, networking, remote replication and volume snapshots.
Rancher is deployed as a pair of containers. One Rancher container serves as a management server for system services. The second container is a Docker agent installed on a node.
Four discrete elements make up the Rancher platform: infrastructure orchestration, container orchestration and scheduling, application catalogs and role-based access control/authentication.
Customers use Docker management tools to create mountable containers and apply storage services directly on a host. A Rancher host resides in a Linux virtual machine (VM) or on a physical machine.
Rancher orchestrates deployment of block storage volumes with Ceph, Gluster and NexentaEdge on x86 servers containing solid-state drives. In addition to Docker Swarm container orchestration, Rancher Labs supports deployment with Apache Mesos and Google Kubernetes orchestration frameworks.
Key to the success of the Cupertino, Calif., startup is its ability to persuade customers to switch from VMs to containers.
View All Photo Stories