Evaluate
Weigh the pros and cons of technologies, products and projects you are considering.
Keep tabs on the following data storage startup vendors in 2017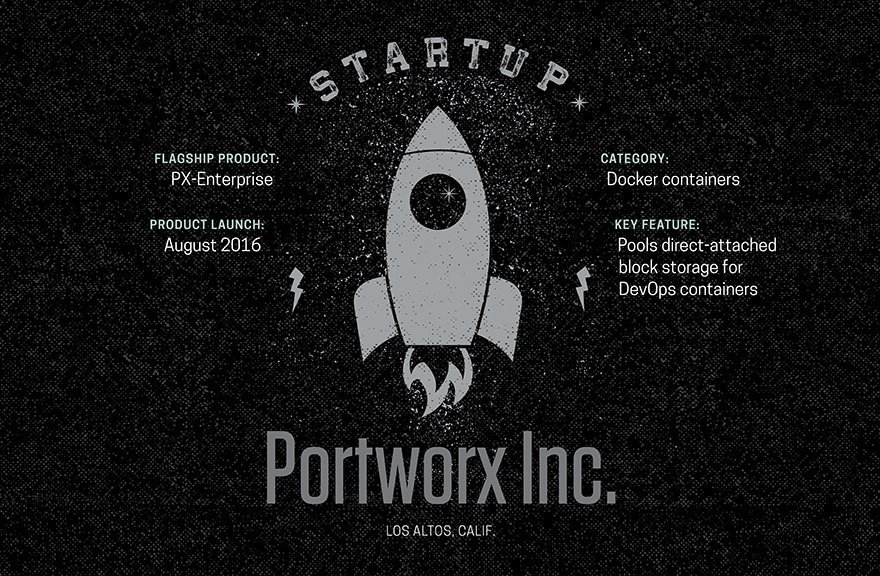 The line between containers and enterprise storage is narrowing. Portworx wants to further bridge the gap with its converged PX-Enterprise architecture that combines scale-out persistent block storage and container-level data protection.
Rather than Docker plug-ins, PX-Enterprise uses a more agile approach to provisioning and managing capacity. The thin software-defined storage infrastructure is geared to operational teams that deploy stateful applications in Docker and other container platforms.
Customers can purchase Portworx as a cloud deployment for Amazon Elastic Compute Cloud or an on-premises installation with clustered Linux-based x86 servers.
PX-Enterprise creates a logical pool of capacity from direct-attached block storage, NFS mounts or external storage arrays. The virtual storage is presented to users as a block device.
Using Portworx requires an enterprise to install PX-Enterprise on each node in a cluster. The Redwood City, Calif., data storage startup claims its containers deploy within seconds and burst to hundreds of containers per node.
The container software treats infrastructure as code to enable self-service provisioning. When a user requests an application, Portworx translates the encoded application requirements and places the container on the appropriate node. There is no need to write custom script.
By sitting in the data path, PX-Enterprise keeps tabs on disk and flash performance, balancing it against application requirements. The software exposes recommended storage tiers for moving data to ensure consistent performance.
Rather than externally mounted storage, Portworx provides persistent storage via Docker graph drivers. PX-Enterprise retains whichever file system a Docker container may be using, providing access to underlying block storage mounts.
The vendor claims its architecture enables containers to be portable between different nodes. Scale-out block storage provides high availability. An orchestration and scheduling layer manages container-level replication and snapshots.
The Portworx founders are not strangers to enterprise storage. CEO Murli Thirumale and CTO Gou Rao founded compression and deduplication vendor Ocarina Networks, which Dell acquired in 2010 and integrated across its storage platform.
View All Photo Stories