Evaluate
Weigh the pros and cons of technologies, products and projects you are considering.
Keep tabs on the following data storage startup vendors in 2017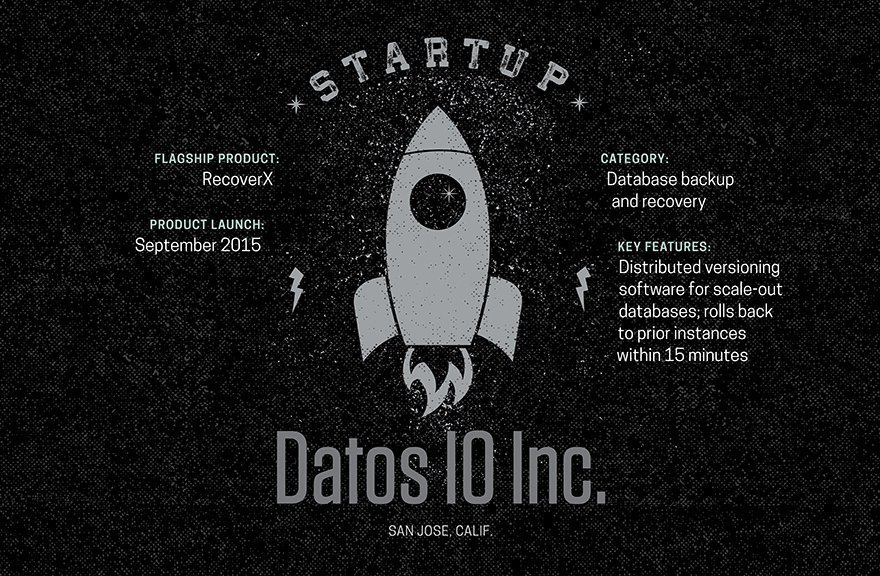 With its RecoverX platform, Datos IO thinks it may have discovered the storage equivalent of the Holy Grail: fast, granular recovery of distributed databases and third-platform applications.
The RecoverX data protection software is aimed at application architects, database administrators and development teams. Customers use it to manage, protect and recover third-platform and internet-of-things applications situated locally on premises and on software-as-a-service platforms.
Datos IO RecoverX works with a variety of scale-out databases, including Amazon DynamoDB, Apache Cassandra, DataStax Enterprise, Google Big Table, MongoDB, Redis and SQLite.
Although distributed databases support multisite replication for high availability, they typically lack native features for granular backup and recovery. That increases the potential for operational errors on one node to corrupt dependent nodes.
The RecoverX backup framework allows admins to roll back to a previous database instance in the event of failure. Datos IO claims its distributed versioning recovers data in approximately 15 minutes.
The branded Consistent Orchestrated Distributed Recovery backup engine transfers data in parallel to and from file-based and object-based secondary storage. Datos IO claims its flexible recovery point objectives help customers curb secondary storage costs up to 70%.
RecoverX includes two backup options. Basic recovery restores a version to its directory on the destination cluster. The more advanced Orchestrated recovery allows a version to be restored directly to a destination database.
The vendor recommends a three-node RecoverX cluster for failover. The software uses an application-defined quorum for consistency and keeps databases in their native formats. Semantic data deduplication removes replicas of a source database to ensure a consistent point-in-time backup across a Datos IO RecoverX cluster.
Co-founders Tarun Thakur (CEO) and Prasenjit Sarkar (CTO) have a long history in storage. Thakur worked at Data Domain, IBM Research and Veritas. Sarkar spent seven years as a manager with IBM Research. The data storage startup has raised $15 million in private funding, including $12.5 million from Lightspeed Venture Partners and True Ventures, and $2.5 million in seed capital.
View All Photo Stories