Share this item with your network:
Managing and protecting all enterprise data
cutimage - Fotolia
Manage
Learn to apply best practices and optimize your operations.
When simple enterprise storage systems aren't so simple
Enterprise storage system simplicity starts with the tangible benefits that data storage efficiency can deliver.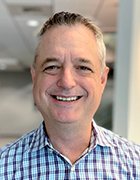 By
Delivering value through innovation is the goal of many of today's technology development firms. Enterprise storage systems are no different. While each new storage product seeks to deliver substantial benefits, some are more tangible than others. One specific feature, so-called "simplicity," commonly finds itself on the wrong end of the tangibility spectrum -- too often delivering vague or even immaterial benefits to customers.
The use of the term "simple" in storage product marketing is so pervasive, its effectiveness has been weakened. In fact, I've yet to see an enterprise storage system (traditional storage arrays, mission-critical tier-one storage monoliths, or even open-source storage software) that isn't marketed as "simple." For a simplicity claim to be truly effective, a product needs to deliver a measurable financial benefit to businesses. Translating simplicity claims into business impacts is often a challenge, however. So I am proposing a different way of thinking about simplicity.
Two simple ways to think of simplicity
Look past the user interface: Most IT systems should have at least some form of graphical user interface, and that interface should endeavor to make it easy to digest all necessary information, while reducing the number of steps required to use the product effectively. For the vast majority of enterprise storage systems, graphical interface design has hit the law of diminishing returns, though. In addition, the definition of a simple interface is relative to the user. Reducing the number of steps from five to two, for example, should improve the ease of use, but not if the user is already adept at those five steps. And, for IT organizations that use scripting, these simplicity innovations can provide little to no benefit in everyday use. For these environments, consistency is usually more critical.
Efficiency is the new simplicity: Without improving efficiency, notions of simplicity are meaningless. Reducing the number of storage elements to be managed, deployed or supported delivers far more tangible and impactful benefits to the bottom line than simply reducing the number of steps in an interface. Greater efficiency offers obvious benefits to capital costs, as less equipment translates directly to reduced capital expenses. Here, I focus on operational expenditures, which can often be reduced in one of two ways.
The first method is to reduce the number of storage elements to manage (e.g., managing one large data pool instead of dozens of small ones). The second method reduces the number of physical components or systems that need to be deployed and supported, such as deploying a single all-flash array to replace the performance of dozens of shelves of spinning drive media. Fortunately, the storage industry is rife with efficiency-augmenting innovations. The following are several examples of newer storage technologies that deliver tangible simplicity benefits through more efficient designs.
Hyper-convergence: The ability to consolidate multiple servers, switches and enterprise storage systems into only a few hyper-converged platforms reduces not only the number of components IT is required to manage, it decreases the number of physical systems as well. In this way, hyper-converged vendors, such as Atlantis HyperScale, Nutanix and SimpliVity, simplify IT infrastructure to deliver measurable savings.
Solid-state storage: For transactional workloads, achieving high performance with spinning media requires large quantities of spindles, increasing the number of storage elements required to manage, deploy and protect. The performance density of solid-state greatly reduces the amount of equipment required, and therefore simplifies infrastructure deployment and design. The net result is a reduction in the cost of operations.
In addition to this performance density advantage, multiple flash storage vendors offer additional efficiency capabilities. All-flash enterprise storage systems, such as EMC's XtremIO, NetApp's SolidFire and now Nimble's Adaptive Flash, provide scale-out architectures that reduce the number of management elements. While not scale-out, Pure Storage, meanwhile, offers a modular array that allows IT to expand performance across hardware generations, reducing the demand for incremental deployments.
Scale-out file or object storage: For high-capacity workloads, scale-out file and object storage systems deliver a single, massively scalable pool of storage, reducing the number of storage elements to manage. Products from vendors such as Caringo, IBM/Cleversafe, Cloudian, EMC, HGST, Qumulo and Scality can significantly reduce the number of file systems that organizations manage. In addition, some of these products offer automatic multisite resiliency, eliminating the need to manage dozens of replication processes.
Software-defined storage (SDS): Abstracting storage functionality from the underlying hardware can provide greater deployment flexibility and management consolidation for multiple heterogeneous storage elements. Either of these features can allow for a more efficient infrastructure design to improve simplicity and reduce operational costs.
Some SDS offerings enable organizations to further reduce the amount of storage infrastructure required. DataCore with its Parallel I/O technology, for example, claims to effectively leverage parallel processing to deliver greater performance from existing components, further extending gains from efficiency.
Two simple questions worth asking
These are just a few examples of storage innovations that are reducing operational costs by delivering greater efficiency and simplicity. Ultimately, when a storage vendor says its product is simple, look past the interface and ask two questions:
Does the technology reduce the number of storage elements you have to manage? If yes, then it will help reduce Opex.
Does it reduce the number of physical storage components needed to be deployed and supported? If yes, savings will likely be even greater.
Dig Deeper on Data storage strategy