Share this item with your network:
Managing and protecting all enterprise data

Greg Blomberg - Fotolia
What's in and what's out in data storage tech
Cloud data backup, copy data management, DIMM, hyper-convergence, DRaaS and object storage are data storage technology given a closer inspection in Gartner's Hype Cycle.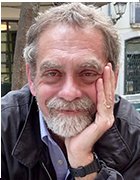 By
I am a big, big fan of storage technology prognostication. It's practically an Olympic sport for me, or maybe more like a betting game that you play on a green felt table in Las Vegas. And, for us tech trackers, there's nothing that compares with Gartner's famed Hype Cycle reports.
Those Hype Cycle graphs are legendary, tracing a technology's arc: Starting with its slow, gradual ascent as the tech rises to "peak of inflated expectations," only to drop precipitously into the "trough of disillusionment," where it may languish forever or manage to climb its way back up the "slope of enlightenment" and, eventually, level off on the "plateau of productivity."
Wow -- this is the stuff of drama!
Anything that assesses data storage technology and uses words and phrases like "inflated expectations" and "trough" and "enlightenment" is pretty cool. I can't wait for the movie version to come out: "It's a roller coaster of emotions, including prognostication, present placement and past performance all rolled into one!" And I bet you thought data storage tech was boring.
Cloud service data backup on the rise
Anything that assesses storage technology and uses words and phrases like 'inflated expectations' and 'trough' and 'enlightenment' is pretty cool.
What's really gripping, however, is exactly where the Gartner analysts position specific data storage techs on their peaks-and-valleys graph. They've slotted cloud data backup among techs on the rise, for example; a reasonable assessment. As more and more companies start or expand their use of software-as-a-service offerings -- Google Docs, Microsoft Office 365, Salesforce and so on -- they'll start to realize they have a lot of data residing beyond their data center walls that they're counting on the services to protect. You don't have to worry too much that these services will actually lose your data, but if they're offline for a period of time, that data will be out of reach. And if one of your users fat-thumbs a record or two into oblivion and you need to have them restored, it's going to cost you. For example, if you need Salesforce to recover data you lost, it'll cost your company $10,000. No wonder cloud data backup is "on the rise."
When the hype exceeds the hope
Gartner places a bunch of interesting data storage tech at the "peak of inflated expectations." I'm not sure how a technology attains this status, but if you think overzealous marketing has something to do with it, you're probably right. My two faves in this cluster of over-plugged technologies are copy data management and solid-state DIMM (dual in-line memory module). The former's been bandied about for a few years now, since Actifio helped define the category, and the latter is a newish class of flash that's neither pure memory, nor pure storage. These technologies are peaking because they're cool and, for the most part, storage pros understand their potential benefits. The problem is most storage jockeys would be hard pressed to figure out how and where to use these techs. Kind of cool, yeah, but what do you actually do with them?
Interestingly, Gartner also puts everybody's storage poster boy, Hyper-convergence, into this category. This seems to suggest that it may also slip into the trough in due time -- an interesting prospect considering so many pundits see hyper-converged as the foundation of the "new" data center.
Down in the valley
The really juicy part of the Hype Cycle is, of course, the "trough of disillusionment," which should only really be said in a deep, resonant voice with echo effects applied. This is where Gartner has made some of its most surprising pronouncements, with hot topics like disaster recovery as a service (DRaaS) and object storage on the downslope. In all fairness, I suspect the report isn't suggesting that there's anything wrong with these technologies, but rather that -- after undergoing periods of being pumped up and oversold -- they are now settling into a more mainstream existence as bona fide and proven data storage tech alternatives.
My two faves in this cluster of over-plugged technologies are copy data management and solid-state DIMM (dual in-line memory module).
At least I hope that's the point, because I think DRaaS and object will skip the lowest depths of the trough, hit the upside of the slope and skate their way onto the plateau of productivity in short order. Arguably, DRaaS is the best thing that's happened to DR since replication -- it makes DR much easier, cheaper and faster. What's not to like? Object storage, admittedly, requires a little more understanding, so it will likely take a little longer for storage shops to grasp its value. However, since developments that make object storage easier to integrate into current environments are coming rapid-fire these days, it won't take long for it to find a place in a lot of data centers.
About the author:
Rich Castagna is TechTarget's VP of Editorial.
Dig Deeper on Storage market research reports