Share this item with your network:
Managing and protecting all enterprise data

luchschen_shutter - Fotolia
News
Stay informed about the latest enterprise technology news and product updates.
What tech could disrupt the dual inline memory module?
The dual inline memory module marketplace may have to deal with emerging disruptive technologies from Diablo Technologies, Intel and Micron.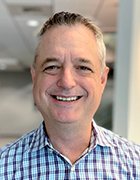 By
Disruption. The term gets thrown around quite a bit these days by industry vendors, the media and IT analysts. While often associated with innovations that displace an older technology -- or the status quo -- in one way or another, the term actually is meant to encompass something greater.
It might not seem possible for something in the world of solid-state storage to be disruptive, but the dual inline memory module (DIMM) is facing the challenge of disruptive technologies.
Disruptive technologies are those innovations that dramatically alter and shift the value paradigm. They provide not only a greater return on investment (ROI), but they create cascading effects that propagate benefits to adjacent areas. Truly disruptive technologies change the way we think about a given task so much that it is often hard to remember how we performed it before the technology existed.
Solid-state proves disruptive
It is incredibly difficult for a technical innovation to actually be disruptive, let alone be disruptive two or even three times. Yet, solid-state storage is heading in that direction. After radically altering the consumer computing space and transforming phones into mobile computing devices, solid-state storage is currently on its way to disrupting the enterprise storage marketplace. Whether via an all-flash array, a hybrid storage system, or even solid-state inside the server as a tier or cache, more organizations are deploying solid-state storage and reaping the benefits.
It is incredibly difficult for a technical innovation to actually be disruptive, let alone be disruptive two or even three times.
In a recent research study on storage industry trends, ESG found that performance was the top reason respondents reported for deploying solid-state storage as well as the top benefit identified. While that isn't surprising, the second, third and fourth benefits identified by respondents were. Respondents indicated that deploying solid-state storage improved resource utilization, reduced operational expenses, and reduced the total cost of ownership (TCO). These greater efficiency benefits tie back to the disruptive nature of flash storage.
The spinning mechanical disk drive has been a performance bottleneck for decades. When you take away that bottleneck, the entire IT infrastructure runs more efficiently. Servers can do more. Applications can do more. The net result can be a shift in data center economics, reducing the overall TCO. That is, of course, why nearly every storage player in the industry offers an all-flash array, a hybrid array or both. And, we are watching the rise of another potential disruption for solid-state on the horizon.
Diablo, Intel and Micron disrupting DIMM
Recently, there have been a number of announcements introducing products that use flash inside the server as either a complement to, or even a replacement for, system memory. Diablo Technologies, Intel and Micron are leading the charge, but they are by no means the only vendors investing in this space.
Intel and Micron recently announced the partnership's 3D XPoint nonvolatile memory technology. According to Micron, 3D XPoint eliminates transistors from the memory architecture and leverages a three-dimensional design that allows the individual memory cells to be accessed directly. Intel and Micron see 3D XPoint as a new class of memory and claim the new technology will be up to 1,000 times faster than NAND and 10 times denser than traditional memory. According to Micron, 3D XPoint will, however, still be slower than DRAM. As for a target release, both Micron and Intel are developing individual products based on the technology, which are expected to begin shipping in 2016.
Also, Diablo Technologies recently announced its Memory1 technology. Memory1 delivers nonvolatile NAND solid-state storage in a DRAM package. Similar to 3D XPoint, the goal is to dramatically increase the amount of memory capacity available to a server, while significantly decreasing the cost. According to Diablo Technologies, memory slots that currently hold either 128 GB or 384 GB of DRAM can house up to 4 TB of Memory1. Additionally, Memory1 can be deployed in standard DDR4 DIMM slots, with no system redesign required to take advantage of the technology. Unlike 3D XPoint, however, which may end up replacing traditional memory in some workloads, Memory1 seeks to introduce a new tier of memory storage that, as such, can deploy in existing server environments. According to the company's website, it is now shipping to select customers and the technology will be broadly available in Q4 this year.
Can disruptive techs eliminate DIMM challenges?
The limitations of system memory, its price, and its volatility, drive many of the data center architecture decisions made today.
Each of these products could fundamentally disrupt the dual inline memory module marketplace. Solid-state storage became a disruptive force in enterprise storage in part because the technology it replaced, the spinning drive, was such a significant bottleneck. In a similar fashion, server memory has also been a bottleneck of sorts, but from a cost standpoint.
The limitations of system memory -- its price and its volatility -- drive many of the data center architecture decisions made today. For example, the number of applications or virtual machines which can run on a single system or how much data is safe in memory before being written to a nonvolatile, slower and more affordable form of data storage.
If these new technologies eliminate those challenges that exist with a dual inline memory module, the data center could experience a cascading series of benefits similar to or even surpassing those which solid-state storage has already delivered.
Next Steps
DIMM flash technology blurs the storage-memory line
Memory channel flash-NVDIMM flash comparison
Server-side flash market examined
Dig Deeper on Solid-state storage