Share this item with your network: BACKGROUND IMAGE: iSTOCK/GETTY IMAGES
Managing and protecting all enterprise data

iSTOCK/GETTY IMAGES
Manage
Learn to apply best practices and optimize your operations.
Wanted: Storage professionals
All this talk about storage being a commodity might make storage professionals feel inferior. But if you look at storage pay, those gloom-and-doom prophecies just don't add up.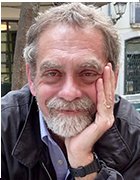 By
All this talk about storage being a commodity might make storage professionals feel inferior. But if you look at storage pay, those gloom-and-doom prophecies just don't add up.
A few months back, I wrote a column about how I thought storage was getting short shrift as so many conversations were hovering around data center technologies and practices. Storage often seems to be dismissed as one of those infrastructure things, like the network gear that knits everything together. My reaction at the time was "try doing that [server virtualization, big data analysis, ERP, CRM, you fill in the blank] without storage" (or networks, etc.).
These infrastructure components were somehow being reduced to so-called commodities. Call 'em what you please -- commodities, things, gear, kit, caboodles -- but you're not going to get very far building any IT business initiative without them. And you're going to need a storage professional who knows how to keep them running efficiently.
Of course, in the 21st century we expect our technology to be easy: easy to buy, deploy, use and maintain. But some stuff is still pretty complex, like storage, for instance. It's the underpinning for everything; it has to serve many masters and perform in a multitude of ways to meet varied requirements. It's not a simple task and, accordingly, the technology to achieve it isn't necessarily very simple either.
Just like all technologies, storage could probably be a little simpler and still perform adequately and meet all the demands of modern applications and users. Because networked storage was initially a fairly arcane science, it attracted the kind of techies who live for the chance to delve into the inner workings of a high-tech system. With an army of storage geeks at the ready, storage vendors are a little less inclined to create slicker user interfaces or to streamline processes.
But even if some of storage's rough edges were smoothed out, it still doesn't mean managing enterprise arrays will be easy. Lately, there have been suggestions that the popularization of some technologies, such as software-defined storage, will eliminate the need for the special expertise of a storage pro. Or that storage functions could be handled by systems folks now that they've virtualized their environments and live and breathe VMware vCenter.
But just saying storage hardware is less important than the software that governs it (no kidding!) doesn't make managing it any easier. Similarly, being able to control some array functions from a virtual server management environment doesn't turn those virtual server jockeys into storage specialists. If you want to leverage storage to eke out the last ounce of performance, you're going to need someone who knows what levers to pull and buttons to push.
Obviously, there's more to storage than just revving it up and making capacity available to apps. Besides the intricacies of things like performance tuning, someone has to ensure that the data residing on the systems is protected. In the last year alone, I've seen a dozen or more studies that show how companies are struggling to adequately protect data. It's even been difficult for backup and disaster recovery veterans as data capacities grow at unprecedented rates and companies cling to every bit and byte hoping to squeeze out some new intelligence that can provide a competitive advantage. With more of that data reaching more mobile devices every day, someone with a casual interest in data protection won't be much help.
Storage pros should take heart in knowing that amid all this talk about storage becoming less important, their value in the workplace is rising. In its 2013-2012 Salary Survey, Dice, the big tech job-placement service, provided some details that show just how important storage expertise is to corporate America. (In this case, "importance" is measured in dollars.)
Dice listed a number of storage specializations and the associated average salaries for professionals with those skills. For example, a storage worker with EMC expertise averaged $99,073 in annual salary. Got 3PAR chops? Those with that expertise have an average salary of $99,057, according to Dice, while NetApp-ers average $95,173. And did somebody say Fibre Channel (FC) is a fading technology? They may not have met the FC pros pulling down an average of $95,523.
Overall, Dice found the average salary for enterprise storage pros to be approximately $90,000. Our own Storage magazine Storage Salary Survey -- fielded annually for the last 10 years -- showed an average salary of $94,170 for IT pros who spend a significant amount of their time tooling around with storage.
What do all those numbers add up to? Storage is serious stuff, and companies value people who have taken the time to become storage experts. And that's a good thing, because -- as I've said before -- there are probably more tech developments, high-impact products and greater demands nowadays than networked storage has probably ever seen. Solid-state storage, object-based storage and converged infrastructures are just a few examples of storage's shifting landscape. Somebody's going to have to help usher these techs in and manage them. Is storage sexy? No. As we all know, when it comes to cool and popular, you look for technologies such as mobile apps or big data. But like I keep saying: Try doing that without storage.
About the author:
Rich Castagna is editorial director of TechTarget's Storage Media Group.
Dig Deeper on Storage market research reports