Share this item with your network:
Managing and protecting all enterprise data
kentoh - Fotolia
VMware VVOLs could lift external storage systems
VMware VVOLs could be the elixir traditional external storage systems need to gain ground on VM-centric storage and hyper-converged products.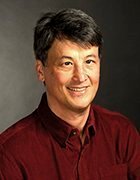 By
Over the past couple of years, the traditional external shared storage market has been under attack. Inexpensive scale-out cloud storage has become the technology of choice for "born-in-the-cloud" applications.
Meanwhile, in on-premises data centers, the popularity of hyper-converged products and other virtual-machine-centric storage has skyrocketed. Many shops are moving away from a DIY approach using top-of-the-line components toward converged and hyper-converged products which offer a simpler storage management experience.
These technology trends present a challenge for the traditional external storage providers like Dell, EMC, HP, IBM and NetApp. However, another new technology may help swing momentum back toward traditional external storage systems. VMware vSphere 6.0 includes a new storage feature called VVOLs. VVOLs allow for provisioning and management of storage at a virtual machine (VM)-level, rather than at a LUN, volume or mount point level. VMware says that VVOLs make external storage arrays "VM-centric" in respect to managing their capabilities, which eases storage management. This is similar to the capabilities that hyper-converged players such as Nutanix and SimpliVity, along with Tintri VM-centric storage, have been delivering.
Traditional external shared storage benefits
External shared storage was created as a way to optimize performance and reliability for spinning media. Performance of individual hard disk drives has never kept up with the advances in computing and networking capabilities. This need to innovate around spinning media deficiencies was very profitable for many companies and created storage-centric juggernauts like EMC and NetApp. The following key attributes of external storage systems still have tremendous value today:
Quality of service. The easiest way to guarantee quality of service (QoS) is to control and design all the components that go into the product. External storage providers can regularly claim five to six nines of availability and guarantee this by having well-defined access interfaces controlled by known hardware components. This also allows vendors to guarantee a certain level of performance in combination with high availability of the entire system.
Centralized hardware management. It is critical to know where your data physically resides when dealing with compliance and security issues. Also, centralized storage hardware makes component repair easier.
Cost optimized, hardened data services. Centralizing particular data services still makes sense when applied across a large pool of replaceable storage components. RAID protection, data capacity optimization technology, performance tuning, snapshots and replication are a few mature data services that have been hardened through years of quality control.
Ease of use falls short
Unfortunately, these external storage attributes contributed to massive complexity. Because of this, companies have traditionally invested heavily in storage management specialists to maximize the benefits of these advanced features.
But today, there are many cloud-based infrastructure as a service and storage as a service systems that dramatically reduce complexity and acquisition costs. Cloud-based services are being embraced by customers at an accelerating rate. Storage vendors' first attempt to combat cloud economics came in the way of converged infrastructure. This was the first step toward reducing storage complexity as more and more customers rejected the DIY approach to data center design. Now, hyper-converged infrastructure is eroding the dominance of traditional three-tiered, on-premises storage architecture by improving the ease of use and lowering the acquisition cost even further.
Newer generations of external storage systems for virtualized workloads have embraced a flash-first design and have invested heavily in QoS capability.
Newer generations of external storage systems for virtualized workloads have embraced a flash-first design and have invested heavily in QoS capability. Some vendors have invested in data-aware capabilities that unleash a full set of real-time analytics to unlock the value of the data stored.
While these additional capabilities have helped stem the tide of market stagnation, the next generation of shared storage arrays must also embrace a dramatically simpler management paradigm. This is why VVOLs are positioned to have a profound effect. Embracing a VM-centric approach to provisioning and managing storage significantly reduces the storage complexity in a virtualized environment.
VVOL systems not all equal
VVOL capable systems promise to transform the administrative experience while unleashing the benefits and features of traditional external shared storage. However, not all VVOL implementations are equal, as each vendor can integrate different storage features with VVOLs. This can dramatically affect how VM-centric the array actually is. We at Taneja Group recently published a landscape report on external array vendors and implementations varied considerably.
Data generated by "born in the cloud" and "big data" applications will forever reside in distributed scale-out data storage technology. However, for on-premises deployments and virtualized enterprise workloads, VVOLs will help swing the momentum back toward shared external storage systems by providing the key benefits enterprise customers have embraced for years while making them easier to use.
The stampede toward stemming the cloud economics problem with software-defined everything products has a lot of momentum. Traditional array vendors will fight in a variety of ways to keep the cloud from usurping revenue and margins. VVOLs will be an important tool in that battle. The good news is, they also make your job easier.
BIO: Jeff Kato is a senior storage analyst at Taneja Group with a focus on converged and hyper-converged infrastructure and primary storage.
Dig Deeper on Storage virtualization