Share this item with your network: BACKGROUND IMAGE: iSTOCK/GETTY IMAGES
Managing and protecting all enterprise data

iSTOCK/GETTY IMAGES
Evaluate
Weigh the pros and cons of technologies, products and projects you are considering.
The need for a cloud exit strategy and what we can learn from Nirvanix
The demise of Nirvanix drives home the need for a cloud exit strategy when using cloud storage services.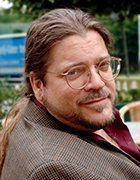 By
The demise of Nirvanix drives home the need for organizations to craft a cloud exit strategy that will enable them to easily retrieve their data from a cloud storage service.
By the time you read this, the Nirvanix Cloud Storage Network will likely be a fading memory despite its one-time membership in the exclusive club of economically successful cloud storage startups. In late September 2013, the cloud storage service provider told customers they had two or three weeks to clear their data off the Nirvanix cloud, leveraging high bandwidth LANs and/or the Internet to make their data transfers.
That's rich. At T-1 speeds, moving 10 TB of data takes more than a year; at OC-193 speeds, the same transfer takes approximately four hours under ideal conditions. Nirvanix had been around for six or seven years, so some of its users have stored data considerably in excess of that volume in the vendor's cloud. One cloud on-ramp vendor reported that there was simply not enough bandwidth available to move all that data out in the time allotted.
As of this writing, some of Nirvanix's managed hosting services users (80% of cloud storage is sold to other cloud service providers rather than end users) are trying to dig up the money to buy Nirvanix's assets or to operate it as a private cloud until they can get their data out. That might work, but direct and indirect users of the service, including Fox News, National Geographic, General Electric and the FBI, don't seem very happy with that solution.
Nirvanix showed a lot of promise that even had SearchStorage characterizing the firm as a data storage startup to watch. Funding came in at a good clip; from $33 million to $70 million in its first couple of years, with another $25 million expected in the days just before the shutdown. But analysts say the firm couldn't compete with Amazon or Microsoft, although the details of the post-mortem have yet to be disclosed.
Someone will ultimately report on the factors that contributed to the demise of Nirvanix, but for now, the key takeaway ought to be this: Make sure your cloud storage service provider (if you use one, and I'm not recommending that you should) has a viable way to return your data to you when (and not if) the need arises. When the economic non-viability of the service finally rears its head (a real concern with disk-based cloud storage services), or you decide to move your data somewhere else, you're going to need an efficient and cost-effective way to get your data back. This goes for pure-play storage clouds and backup clouds that provide a disk drive in the sky for storing an off-site copy of your mission-critical data.
Last April, Nirvanix was touting its Cloud Sideloader technology that, the firm claimed, would expedite the movement of data from other storage clouds onto its platform. Company representatives even told the press they were considering making the service bidirectional. That might have helped with its current customer data rescue efforts -- if it had actually happened and if other vendors were using some sort of standards-based method for data exchange instead of the proprietary API-based access that most currently employ as a consequence of embracing a proprietary server hypervisor stack or a single storage vendor's hardware.
If I were thinking about using cloud storage, I would take a long look at Permivault from Fujifilm. Launched in April 2012 by a leading storage technology vendor with very deep pockets, the service builds on an established active archive offering currently provided in the healthcare community. Permivault leverages LTFS tape to store your data and transport it to you if the need arises. Your data safely resides on a physical set of tapes, unique to you and owned by you, and shippable by FedEx. Nirvanix users can only wish they had those kinds of choices now.
My other takeaway from the Nirvanix affair was that yesterday's hype purveyor is tomorrow's critic. Some of the best reporting on the failure of Nirvanix, and the great disservice done to its customers, came from a former industry analyst who hyped the data explosion in widely distributed reports and briefings, and who used the data explosion hype to justify the sometimes flawed business-value case for cloud storage. Now, from his perch in the trade press, the same fellow is lecturing everyone who was foolish enough to believe what they read in analyst projections back when he was the analyst and storage clouds were "new."
Anyway, according to its website, Permivault offers a free 5 TB trial program. As I always recommend, try before you buy.
About the author:
Jon William Toigo is a 30-year IT veteran, CEO and managing principal of Toigo Partners International, and chairman of the Data Management Institute.
Dig Deeper on Public cloud storage