Share this item with your network:
Managing and protecting all enterprise data

kentoh - Fotolia
The evolution of flash-based storage arrays
Oracle and HP prove that it's just not a case of all-flash or hybrid when selecting a solid-state-enhanced array.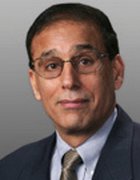 By
It's easy to miss some of the subtle developments in flash-based storage systems while the market is raging and customers are deploying them across a wide array of applications and use cases. I'm specifically referring to a new approach to an all-flash array, exemplified by Oracle's recently announced FS1-2 model. On the surface, Oracle's storage system looks like an all-flash array but on closer inspection it looks like a hybrid with a large amount of hard disk drive storage. So which is it? Does it compete with the likes of EMC's XtremIO all-flash array or does it go head to head with the likes of Nimble? To better understand this product, let's reflect on the various ways flash is used in storage.
Flash was first introduced in the form of a few solid-state drives (SSDs) replacing hard disk drives (HDDs) in an otherwise pure HDD-based array. That allowed for the creation of a small SSD tier that could be used for critical applications. Then came software that allowed the SSDs to be used as cache in front of all the HDDs to improve the performance of not just one or two but all applications running on the array. While this was taking place on the array side, companies like Fusion-io were making high-performance flash with a PCI Express interface that could serve any application running on the host server. Soon after, genuine hybrids arrived, arrays that were designed from the ground up to recognize that flash shouldn't just be considered a replacement for HDDs. Hybrids from vendors like Nimble, Tintri and others used the full power of flash and made sure the interaction between flash and HDDs was such that performance approached that of all-flash arrays. Almost. The all-flash arrays were marketed with the premise that for the most mission-critical, I/O-starved applications nothing but an all-flash array would suffice. They were expensive, but cost was less important than performance.
Then several all-flash array vendors, notably Pure Storage, incorporated inline deduplication and claimed price parity for an all-flash array with a 15K rpm-based, high-end, HDD-based array. It's debatable if 2014 was the year the flash storage market matured, but it would be fair to say that there were more choices than ever with many superlative claims and a lot of overlap.
Why Oracle's array is so interesting
This all brings us back to Oracle's new system. While the all-flash array market is expected to continue to grow at a CAGR of 50% or more for the next few years, most of the storage sold will be hybrid storage. It's in this market that I see some subtle differences in architectures that I believe are important to understand.
Let's look at Nimble as an example of a classic hybrid storage system. The product was designed from the ground up to recognize the availability of flash media. Each array would include a minimum amount of flash capacity to be used as cache. All writes go to flash and are then migrated to HDDs. Nimble, like several other vendors, calls this a flash-first philosophy. By all measures, the product delivers excellent performance improvements for most applications. But it is a hybrid, and compared to an all-flash array it will perform well; but in certain situations its "hybridness" will show and an all-flash array will win. Nimble even offers an all-flash version of its product that might come close to competing against other all-flash arrays. But its design center isn't that of an all-flash array; it uses flash as an enhancer of the performance one would expect from HDDs.
But not the Oracle FS1-2. It's an all-flash array, first and foremost. It doesn't compromise on anything in that mode, and Oracle says it can compete head-to-head with the likes of EMC XtremIO, Pure, Violin and others. And yet it allows several petabytes of HDD storage behind flash.
What makes the product work is auto-tiering, storage domains and an extremely sophisticated quality of service (QoS) functionality. An application can be provided with an all-flash domain and get the same as an all-flash array. Yet other applications can get "hybrid" performance. It's not easy to make something like this work. It requires a QoS the likes of which we have rarely seen. And the storage domain functionality allows it to be used in service provider environments where fine-grain controls are needed to satisfy a variety of disparate customers.
This is an unusual product in that its design center is an all-flash array that is extended to be hybrid. Contrast that to a flash-first hybrid whose design center is a hybrid that can also serve as an all-flash array when needed. The difference might appear trivial at first, but it's not.
All-flash array vendors are unlikely to add HDDs to their products anytime soon. Their battle cry is "all-flash" and why you should consider all-flash as a complete replacement for HDD-based arrays. That's what makes the Oracle FS1-2 unique. But there are always exceptions that prove the rule. In this case, that would be the Hewlett-Packard (HP) 3PAR product line. Its all-flash incarnation is not simply SSDs sitting in HDD slots. It acts and performs like an all-flash array, but it can be configured as a hybrid as well. Unlike most other major vendors that added a brand new architecture for an all-flash array offering (e.g., EMC XtremIO and IBM FlashSystem) because it wasn't feasible to extend their existing architectures to deliver an all-flash performance, HP was able to successfully extend the 3PAR architecture into the all-flash zone.
Cleary, flash has been a boon for IT. But given the wide variety of offerings in the market, finding the right product has become difficult at best. Hopefully, this discussion will help guide you in your selection.
BIO: Arun Taneja is founder and president at Taneja Group, an analyst and consulting group focused on storage and storage-centric server technologies.