Share this item with your network:
Managing and protecting all enterprise data

luchschen_shutter - Fotolia
Get started
Bring yourself up to speed with our introductory content.
Storage acceleration and performance trouble IT admins
Though storage acceleration technologies are available, Taneja Group research shows that IT admins still struggle with performance.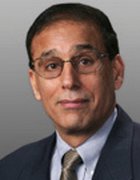 By
In February of this year, Taneja Group conducted an online survey on storage acceleration and performance technologies. Nearly one-half of the survey respondents (48%) were from North America, with 22% from Europe and the rest from other parts of the world. The mix of industries was well-balanced and practically all major verticals were represented. We focused on midsize, large or very large enterprises. The titles of respondents ranged from IT architect to storage administrator, to manager/director/vice president of storage, with some having a broader range of responsibilities.
The survey was designed to gain insight into a number of areas:
Which storage acceleration technologies were being used by IT and why
The effectiveness of each technology
The perceived value of a variety of features available in the market
The perceived barriers for certain acceleration technologies
Approximately two years earlier, we conducted a similar survey on exactly the same topic and the findings gave us a solid understanding of how the market had -- and had not -- changed over that time.
The range of storage acceleration technologies included server-based PCI Express (PCIe) flash cards, flash-based read and/or read/write caching products, the addition of solid-state drives (SSDs) to existing hard-disk drive (HDD)-based arrays, specially designed hybrid arrays, all-flash arrays and purpose-built application accelerators.
Our findings were broad and revealing, but one thing jumped out: We as an industry are not closing the storage performance gap in the enterprise.
Enterprises continue to face significant storage performance challenges and the needle has barely moved in the past two years. More than one-third of respondents (38%) said storage performance was slowing application response time. More than one-fourth (26%) said storage performance issues were responsible for limited transactional throughput. Twenty-four percent felt that storage Capex was still too high and restricted one's ability to buy what was needed. More than two-thirds of enterprises (70%) experience performance issues with at least some of their most important apps, and of those, one-half feel the need to boost the storage performance of "many to all" of their business-critical apps. Nearly three quarters (72%) are thinking about deploying one or more storage acceleration products.
These stats are nearly identical to those from two years ago, indicating that enterprise users have basically been treading water during that time, just to keep their most critical apps afloat. It is as if nothing changed over a two-year span. Why?
Next Steps
Accelerating storage? Choose between caching, tiering
Storage acceleration performance considerations
Dig Deeper on Storage market research reports