Share this item with your network:
Managing and protecting all enterprise data

everythingpossible - Fotolia
News
Stay informed about the latest enterprise technology news and product updates.
Software-defined storage vendors team, fate uncertain
Hardware vendors and software-defined storage vendors are joining forces seemingly every day, but who will dominate the SDS marketplace?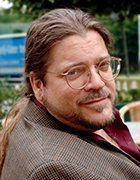 By
With the fall technology trade-show season in full swing, you would be hard-pressed to walk through the expo hall at any conference without seeing booth after booth of hyper-converged infrastructure appliance vendors. Some are nested within the mega booths of name-brand server vendors such as Cisco UCS, HP, Huawei Technologies or Lenovo. Others are in their own stalls, many in startup row.
I have been tracking these plays for a while now, penning an article earlier this year for SearchStorage covering the announcement at CeBit in Germany of a relationship between software-defined storage (SDS) vendor and storage virtualization expert DataCore Software and Huawei, building on existing arrangements between that company and several other server vendors, including Cisco, Dell and Fujitsu.
The article also cited a different kind of alliance, this time between SDS vendor StarWind Software and Dell server refurbisher/reseller/integrator, xByte Technologies. More recently, I have been following Lenovo, which has partnered with not one, but three software-defined storage vendors to create different appliances to meet different needs.
By contrast, Nutanix (a storage vendor now styled as an "upstart hyper-converged infrastructure vendor") has gone the other way, using their server mainboard array controller to also serve as a KVM hypervisor hosting system, converting a storage array into a hyper-converged infrastructure appliance from the bottom up. Most others are going top-down, cobbling an established server product with a branded or white box storage chassis using software-defined storage as a sort of middleware glue layer.
At the end of the day, these appliances are proliferating like bunnies, with hardware vendors seemingly willing to partner indiscriminately with whichever of the seemingly endless software-defined storage vendors their customers prefer. The common wisdom has been that the winner in the SDS wars will be the software-defined vendor with the most hardware partners, but these developments call that into question. It is unclear whether being installed on a hardware platform will actually mean that licenses are activated by the customer, especially if multiple products are available on the same hardware. In other words, hardware vendor partnerships do not necessarily equal market penetration.
If you follow the trade press covering this space, you get the sense that the software-defined storage market is a lot like the primary election process of a certain political party, with a dozen or more software-defined storage vendors, each commanding a small fraction of the overall vote in poll after poll. In the case of SDS, as with its metaphorical equivalent in politics, one vendor rises to the top in the polls, becoming the darling of the trades for a period of time, then disappears just as quickly, like Columbus' fourth ship falling over the edge of the flat earth. To IT decision-makers, that shouldn't provide much assurance about most of the available options.
So, how should you judge products if not by which are getting the most market traction? Perhaps it's time to quit making choices using a herd mentality. Maybe it's time to use the stuff between our ears.
We can begin by understanding our applications and their storage requirements. Only a fraction of underperforming applications can actually trace their issues to a problem with back-end storage. So, ripping and replacing storage to get faster app performance is kind of silly. Instead, you should measure actual application performance and I/O requirements, so you have some facts to guide your storage strategy.
Second, when considering a storage build, think about what you will need in the future as well as what you have today. For example, if you will be diversifying hypervisors, and perhaps maintaining some applications without a virtual machine wrapper (that is, running them the old-fashioned way), chances are you will need a storage system that works and plays with multiple application and hypervisor stacks. That alone will eliminate about half of the available software-defined storage vendors, since they only support one hypervisor stack.
Of the remainder, consider the way in which multiple workloads are supported. Does the product deploy differently behind each hypervisor but provide a common management interface, so all storage can be administered from a single pane of glass, a single console? Or does the SDS technology establish a shared storage pool that can be managed as a coherent unit to provide capacity and services to all workloads regardless of hypervisor? The importance of the difference between these two models cannot be understated, especially if you have limited storage administration smarts on staff and many different virtualized and not virtualized workloads.
Further limiting choices will be the support that software-defined storage vendors provide for hardware. Is the product dedicated to only a certain interconnect, drive type, flash technology, server head and so on? Or can it work with any hardware you deploy -- or already have deployed?
Then there is that whole cost thing. But, I'll dissect that in another column.
Dig Deeper on Software-defined storage