Share this item with your network: BACKGROUND IMAGE: iSTOCK/GETTY IMAGES
Managing and protecting all enterprise data

raywoo - Fotolia
Get started
Bring yourself up to speed with our introductory content.
Shopping for data storage systems not getting any simpler
You may feel like a mouse in a maze if you're shopping for data storage systems these days.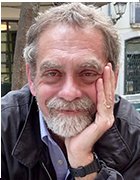 By
"Confusion now hath made his masterpiece."
I'm willing to bet Shakespeare's Macduff probably wasn't describing the current storage scene when he delivered that line to Macbeth. And yet, it does seem apropos.
There was a time when data storage technologies developed slowly and took their time evolving into actual, useful products. That's still happening in some pockets of the storage world, but for the most part, unfortunately, chaos reigns.
Consider solid-state storage. That technology seemed destined to play out in a predictable fashion, with solid-state drives taking over spinning disk, yet there have been surprises along the way.
Solid-state's impact has been profound and, as a result, hard disk sales are sputtering. A recent IDC report revealed that revenues from sales of external disk storage systems dipped by 5.2% year over year for the first quarter of 2014. Toss in internal storage and the picture was even bleaker: a 6.9% drop for all disk storage systems. IDC noted these disappointing numbers (at least to the few hard drive makers left on the planet) represented the biggest nosedive since 2009 -- and everyone remembers that 2009 was not a very good year at all.
But the downturn in the hard disk market isn't necessarily reflected by a similarly dramatic upswing in solid-state storage sales. Here's the twist: those revenues, unit sales and capacity sales are all climbing, but seemingly not at a rate that can compensate for the hard disk falloff. Solid-state helped usher in a mini-revolution of storage efficiency consciousness, with techs such as deduplication, compression, caching and tiering helping to offset the big-ticket price tags of solid-state, but it did little (or nothing) to ease the capacity crunch most data centers struggle with. So if we're buying relatively low capacity solid-state instead of 2 TB, 4 TB or even 6 TB hard disks, where's all that data going?
It's probably not going to tape. Year after year, our purchasing surveys have shown a steady drop in interest -- and planned purchases -- in tape gear. On our most recent survey, fielded last spring, only 11% of respondents said they would increase their use of tape in 2014. If you're a member of the "tape-is-dead" camp, you might be surprised to learn that anyone planned to increase their use of the technology. But the 11% figure was the lowest we've ever seen -- and we're talking about 12 years' worth of surveys. Even considering the high capacities of modern tape media, with tape's dwindling use it's not likely to pick up all that much of the capacity slack.
So, it might seem logical that all of the data that used to live on disk has now taken up residence in the cloud. While logical, perhaps, it's not a reality … yet. The same surveys that helped us track the downward spiral of tape are leading us on the upward path of cloud storage. But it's a very, very gradual upward path. Over a five-year period, the number of companies using cloud storage has grown from approximately 14% to 30% -- a decent, if not breathtaking, ascent. But the degree to which those companies are using cloud storage, based on the volume of their cloud-based data, indicates there's probably a fair amount of piloting, testing, dabbling and proof-of-concepting going on.
Some observers might point to the new storage paradigms that have done a good job of occupying the consciousness of storage managers, if not their data centers. New approaches like software-defined storage (or storage virtualization) and object storage aren't likely to affect the hard disk/solid-state equation just by their very nature, but interest in these technologies might be a contributing factor to the slowdown in the purchase of traditional storage arrays. There may be enough interest and anticipation about which of these technologies will eventually emerge to slow all storage purchasing down a bit as IT takes a wait-and-see approach.
So the state of storage is pretty confusing right now. On one hand, there are a number of startups that have carved out small but impressive niches in the last few years. Companies like Nimble, Nutanix and SimpliVity, among others, have brought a bunch of fresh ideas and new architectures to the storage table and are seeing success in convincing users that it isn't so perilous to stray off the path of only buying storage gear from big, big vendors.
What might be most interesting about this latest crop of startups is that most of them haven't been gobbled up by those big, big vendors and, in many case, they aren't looking for that kind of exit. Still, there are enough transactions going down that you may still need a scorecard to keep track. Stars can rise and fall quickly. Witness Fusion-io; once the poster child for solid-state storage, it's now been scarfed up by SanDisk, a company that not too long ago didn't have much of a presence in enterprise storage.
For the most part, the big, big vendors don't seem to be doing all that much innovating, but rather they lumber on, still relying on traditional storage fare for the bulk of their revenues. But it's tempting to look for little signs that the big guys aren't asleep at the wheel and new ideas and new products are on the way. Take IBM, for instance. The company recently broke off its relationship with NetApp in which it resold NetApp boxes as IBM N Series NAS systems. Sure, N Series didn't account for a big slice of IBM's or NetApp's pie, but now it looks like IBM will focus on developing and selling its own NAS and multiprotocol storage systems instead. When you consider the seeming distaste IBM has for hardware these days, its focus on storage development might be very significant. It seems to suggest storage hasn't yet become just a commodity with the only innovation coming on the software side.
Sorting all this out will be tough. That's the bad part. But the good part is that there are so many technology and vendor alternatives available today.
"Lay on, Macduff!"
About the author:
Rich Castagna is TechTarget's VP of Editorial/Storage Media Group.
Dig Deeper on Storage market research reports