Share this item with your network: BACKGROUND IMAGE: iSTOCK/GETTY IMAGES
Managing and protecting all enterprise data

Evaluate
Weigh the pros and cons of technologies, products and projects you are considering.
Legacy vendors seek better footing in shifting storage landscape
Flash, virtualization, cloud storage and commodity hardware have the potential to make IT shops more efficient and large storage vendors very nervous.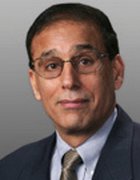 By
It seems the news from large, legacy storage players is often the same: Business is flat or down, quarter over quarter and year over year.
Dell, HP, IBM and NetApp all seem to be having a hard time holding on to their storage revenue numbers. Even EMC, with its big marketing muscles, is feeling some pain. Is this a temporary market adjustment or are there other factors at work? And what does this mean for IT? Should you change your buying behavior? As IT industry analysts, we generally steer clear of financial numbers. But, in this case, I feel there are very fundamental changes taking place at the technology level that are impacting the financials of these large storage vendors. And I don't see the picture changing for perhaps as long as two years or more.
In many ways, what's happening is intuitively obvious. Your moves to be efficient can hurt storage sales. Every time you put 10 TB of data into Amazon Web Services S3, for example, it's terabytes of storage that EMC or IBM didn't sell. When you add thin provisioning to your storage environment and trim your primary storage by 30%, you also reduce your need for a large storage vendor.
Let's say you build a new 1 PB infrastructure using object technology from Scality or Cleversafe. You then move a ton of data from NetApp systems to commodity storage, which reduces your cost per GB by a factor of five, but that hurts NetApp revenues. If you replace your very expensive disaster recovery (DR) infrastructure for Tier 1 applications with DR using virtualized infrastructure at Azure, and at a predicted 75% reduction in cost, revenues for Dell and Symantec take a hit. When you added 2 TB of solid-state drives into your VNX and saw application performance increase by a factor of six, you eliminated short-stroking hard disk drives (HDDs) and recaptured 200 TB of HDD capacity … and EMC's revenues went down. Your VMware infrastructure is now capable of identifying exactly which virtual machines (VMs) use what resources, enabling you to charge business units accordingly. The business units are now careful to order only what they absolutely need, reducing waste by a factor of three, but HP's revenues have been affected.
You get the picture. Virtualization, deduplication, compression, flash, cloud storage, thin provisioning and object storage are now mature technologies that you use without hesitation. The results are palpable, and business units are happier and feel for the first time that IT is a partner in their quest for improved customer service.
But there are counterforces at work. Data continues to grow like a weed and your business units want real-time analysis of buyer behavior. The need to preserve data for regulatory purposes or your own internal analyses continues to increase. And there is mounting pressure to build Hadoop clusters for a variety of big data problems.
If you look under the covers, you'll find that all of these trends hurt legacy storage vendors in the short run while benefiting smaller, more innovative players. Just look at the revenue growth for all-flash array vendors such as Pure, SolidFire or Violin Memory; hybrid array vendors such as Gridstore, Nimble, Tegile or Tintri; or object-based cloud storage building block suppliers like Scality or Cleversafe. Nutanix and SimpliVity are among those offering a new way to bring the entire IT infrastructure in a box via a hyper-converged solution. Vendors like Scale Computing are fundamentally changing how small and midsize firms purchase across the entire IT infrastructure stack. Actifio, Veeam, Zerto and a slew of other data protection players are seeing their revenues climb astronomically because they offer a new, more effective way of protecting data. And Permabit recently announced SANblox, an inline deduplication and compression appliance that can inject years of life into an existing block array by improving both performance and capacity. Yes, the rate of innovation in the storage industry continues to race along.
Legacy storage vendors caught in a tough spot
So, what can legacy vendors do? Many have started offering their own software-defined storage products even if they hurt revenues in the short term. HP's StoreVirtual VSA falls into this category as does EMC's ViPR. Dell recently OEM'd Nutanix to cover itself. Each legacy player is offering its own hybrid array, caching software and other efficiency-enhancing products to try and keep smaller players out of the account. In doing so, these legacy players must deal with an issue small vendors don't have to: How to protect revenues so Wall Street isn't disappointed. Today, the truth is that all of these large vendors are stuck between a rock and a hard place. If they do the right thing by the customer, they shrink their revenue. If they don't, they risk losing you as a customer.
Each vendor will fight this battle differently, but the bloodletting will likely continue for another two years. The dilemma is how IT should deal with this fundamental change. I believe there are three things you need to consider:
Since a lot of innovation in these new areas is coming from smaller players, you need to pay attention to them, even more than in the past.
Ask your strategic partner what they intend to do about making these new offerings available from them. If they continue to push 15-year old architectures, maybe it's time to make a switch.
Think strategically. What will your infrastructure need to look like in three to five years? Make sure any new investment fits that plan.
The bottom line is that creative destruction is happening right in front of our eyes. In five years, we won't believe how we lived with the siloed architecture of today. Big players are the most vulnerable, and I see a continuing trend toward lower revenues for them for the foreseeable future. The smart ones recognize that the world of expensive, proprietary iron is over and are realigning resources internally. They're preparing to operate at potentially lower margins and readying the new services they'll need to deliver in the new world. Still, in the short term, I don't see anything but pain. These vendors are where they are because they made smart decisions in the past. But the marketplace shifts taking place are stronger than they are, and they'll have to adjust. The metamorphosis is happening with or without them.
About the author:
Arun Taneja is founder and president at Taneja Group, an analyst and consulting group focused on storage and storage-centric server technologies.
Dig Deeper on Storage vendors