Share this item with your network:
Managing and protecting all enterprise data

animind - Fotolia
News
Stay informed about the latest enterprise technology news and product updates.
Is VSAN 6 the next DVR, or the next Netflix?
VMware's VSAN 6 could alter the way storage is delivered and consumed, but whether it is the catalyst that accelerates SDS adoption is still unknown.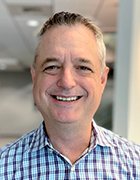 By
New innovations impact existing markets in multiple ways. As much as industry players, analysts, and the press like to use the term "disruptive," very few innovations actually are. Many are lucky to simply provide a competitive advantage, even for a short period of time. Rarely does a new technology threaten to challenge the market incumbent, and it is even rarer that a new technology changes the way end-users behave.
VMware's recently released VSAN 6.0 could evolve into one of those rare innovations that alter the way storage is delivered and consumed. If we assume that VMware is committed to VSAN and it continues to invest in this space, VSAN could be the catalyst that accelerates software-defined storage (SDS) adoption. VMware still has work to do to prove it can be a storage player, but consider two potential scenarios of how the VSAN story may unfold over the next few years. Will VSAN be the next DVR -- or the next Netflix?
First, some background on VSAN 6.0: VMware's recently released software-defined storage product is fully integrated into vSphere. While I know the term "software-defined" gets thrown around a lot, especially with storage, let me explain what VMware means when it uses the term. The software creates centralized storage pools using the internal hard disk drives (HDDs) and solid-state drives (SSDs) in physical servers. VSAN clusters server-attached HDDs and SSDs to create resilient and highly available data stores, comparable to what is provided by centralized SAN storage. Using this approach, organizations are no longer required to buy a separate SAN array.
While VSAN is not the first, or the only, software-defined storage product to provide this functionality, it is unique because it is integrated into vSphere. This is the key factor in VSAN's potential to be the next DVR. Before the vast majority of us became addicted to the DVR provided by our cable or satellite provider, there originally was (and still is) TiVo. Similar to software-defined storage, TiVo's potential customers initially struggled to see the value. The technology was simply too different. Over time, local cable companies and satellite providers started providing their own versions of DVR technology, bundled with their services. Now years later, while TiVo is still a player, the bundled DVR products hold the majority share.
VSAN looks to be a significant step on the path to a software-defined storage, and maybe even the software-defined data center.
With software-defined storage still in its infancy, and much of the industry confused about the term, VSAN's integration with vSphere provides VMware a tremendous advantage. Server virtualization, and VMware, has already been adopted en masse. The popularity of vSphere alone could potentially swing the software-defined storage market to VSAN by the sheer number of IT administrators that will be exposed to the technology. If this comes to pass, VSAN could rise quickly to become the dominant SDS offering, and eventually even take share from the traditional SAN and NAS storage markets. While I am sure VMware would be very happy with this outcome, there is another, possibly more likely, scenario that may occur.
What if VSAN becomes the next Netflix? In this scenario, VSAN's prevalence helps change how IT organizations understand and consume storage technology. This would increase the market interest in software-defined technologies, much like how streaming services have changed household preferences for accessing media content. But in this scenario, technology adoption is influenced by a desire to have access to a variety of different storage and hypervisor options. Increasing support for alternative hypervisors, such as Hyper-V, could lead users to demand a variety of SDS capabilities or standardize on one SDS platform that can serve a multi-hypervisor environment. Much in the way that the streaming space has room for Netflix, Hulu, and Amazon, in this scenario, there is room for other SDS offerings, such as EMC's ViPR, HP's StoreVirtual, Maxta, and Nexenta. Additionally, as organizations change the way they wish to consume storage, more traditional storage array providers could embrace the concepts of software-defined, similar to the way broadcast networks have been forced to embrace content streaming.
While it is too early to predict the outcome, VSAN looks to be a significant step on the path to a software-defined storage, and maybe even the software-defined data center. While it is fun to try to predict how the story may play out, the onus is on VMware to actually deliver. Regardless of the long-term outcome, in the short term, I expect to see increased pressure on those traditional SAN or NAS products to adapt. I, for one, am eagerly waiting to see how the market responds.
BIO: Scott Sinclair is a storage analyst at Enterprise Strategy Group in Austin, Texas.