Share this item with your network: BACKGROUND IMAGE: iSTOCK/GETTY IMAGES
Managing and protecting all enterprise data

Scanrail - Fotolia
Manage
Learn to apply best practices and optimize your operations.
Evolution of data storage industry accelerates
Storage technology may not seem to be moving very quickly when measured by old criteria. But a new perspective shows the data storage industry is developing quite briskly.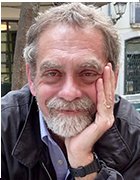 By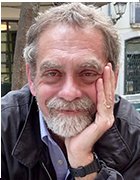 Storage technology may not seem to be moving very quickly when measured by old criteria. But a new perspective shows the data storage industry is developing quite briskly.
It may sometimes seem that you need a seismic instrument to detect the subtle shifting of storage technologies. A faint tremor might indicate that the data storage industry is heaving slightly in a new direction, but only at the glacial pace we're accustomed to.
New storage techs may burst on the scene -- like dedupe about a decade ago, or solid-state over the last few years -- but then they ease into a fairly leisurely pace of adoption. It's like enjoying a big, glitzy opening night and then waiting a couple of weeks, months or years until the next performance.
Deduplication is a case in point; while it's arguably a mature technology and it practically monopolized the attention of the storage market for years, our research shows that more than 60% of companies aren't using dedupe in their backup operations. Solid-state storage seems to be following a similar arc. The marketplace grew up fast and was populated with a slew of products in a variety of form factors, but four or five years into this "surge" our surveys show that two-thirds of users haven't implemented any solid-state storage.
Dedupe and solid-state are pretty disruptive technologies, and if they can't ratchet up the data storage industry's typically slow evolution, nothing can. Maybe we're just expecting too much change too soon. Or perhaps we're looking at the wrong indicators of change.
Take, for example, some recent end-of-the-year reports that indicate hard disk drive (HDD) sales are down and will continue to drop this year. One report says HDD sales dipped by 7% in 2012, while another predicts approximately a 12% drop in HDD revenues in 2013. That seems strange given the spiraling growth of data and how the big data mania is causing companies to hoard more data than ever before.
Still another industry report tells us that the number of solid-state devices shipped in 2012 grew by 129% and speculates that the growth of solid-state drives (SSDs) will continue in 2013 at 113%. That means twice as many solid-state units were shipped last year versus 2011, and by the end of 2013 that number will double again. Is that why hard disk sales are flagging?
Maybe not. A lot of that solid-state is going to places HDDs have never been and never will be, such as in phones and tablets. And given the premium price of solid-state, you have to assume that replacing hard disks with SSDs is still a performance maneuver -- even with new relatively high-capacity SSDs, solid-state isn't about to be used for bulk storage.
So the rise of solid-state is pretty straightforward; it's gaining more converts as its price dips and reliability rises. But if that's not the main reason why fewer hard disks are being sold, there have to be other factors at work.
Those other factors are the lessons we all learned when the economy headed south and storage budgets contracted, namely that we had to manage storage better and gain greater efficiencies. We had to make better use of the storage we already had and – hopefully -- buy less new stuff. Hence the decline in disk sales.
Our Purchasing Intentions survey offers some proof that storage pros are paying a lot more attention to how they're using their installed capacity these days. In last fall's survey, 47% of respondents said they now use thin provisioning to help them avoid squandering disk space. That's nine percentage points higher than just a year before. If you look at the "newer" efficiency techs, the uptake there is just as impressive: 31% have tiered their storage, while 29% and 27%, respectively, have implemented primary storage dedupe or compression.
With all these efficiency tools in place, data storage managers are using only 54% of their installed storage capacity according to another survey we fielded recently.
No wonder hard disk sales are sinking. With effective belt-tightening it looks like a lot of companies have plenty of room to grow so they're purchasing less (if any) new disk capacity. And if they do need something speedier and more up to date than what they have, a little solid-state storage and some caching or tiering software can handle new performance demands without having to replace or radically rework existing systems.
So the storage industry may actually be advancing at a fairly lively clip, once you consider the drastic and lasting impact of economic forces and the resulting pressures on corporate IT teams. Storage managers appear to be adjusting well and actually setting the agenda for storage technology development. I hope the vendors are listening.
About the author
Rich Castagna is editorial director of TechTarget's Storage Media Group.
Dig Deeper on Storage vendors