Share this item with your network:
Managing and protecting all enterprise data

carloscastilla - Fotolia
Data storage resources management gets respect
Storage resource management has been overlooked through the years, but today a handful of vendors are pushing storage management software development.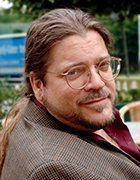 By
It seems to have become a ritual of mine to adopt a Rodney Dangerfield posture once a year and join the storage management software folks as they decry the lack of respect shown to their wares and their goals. Storage resource management (SRM) gets very little coverage in the trade press mainly because managing data storage resources doesn't register high on the IT planner's to-do list -- what with all the virtual, agile, software-defined and hyper-converged woo to sort through.
Vendors seem to like things nice and balkanized, preferring a 1980s technology like Simple Network Management Protocol (SNMP) to collect information and store it in management information bases until it is picked up for review, to any sort of real-time monitoring, proactive profiling, correlation and reduction, active reconfiguration and so on. In short, useful capabilities that fall outside the SNMP tool set. That is usually the reason why we look to software developers to come up with better approaches… which we never buy.
A couple of years ago, a lot of faith was placed in RESTful management. Everybody promised to REST-enable their stuff, providing a means to collate and respond in real time to application, network, server or storage events. IBM called its effort Project Zero -- which is appropriate since they did next to nothing with it.
To my knowledge, only X-IO brought the promise of RESTful management to maturity. I can do everything from configure and allocate -- to troubleshoot and remediate -- X-IO storage because of Jeff Nicholson's (formerly of X-IO, currently HGST) work -- something he almost apologetically noted took very little time to implement the last time we spoke.
But REST hasn't caught on. VMware embraced it, but hid its REST API behind several proprietary layers of APIs to confound those who might seek to build a better management head on vSphere. IBM does have limited REST capabilities on some gear today, but it is instead crowing about a new Spectrum Accelerate (formerly XIV) product, which is intended to manage all of the software-defined storage and hyper-converged infrastructure that they are encouraging customers to deploy.
Vendors conflate SDS with storage management
Actually, IBM and several other vendors have started to conflate software-defined storage -- which involves moving value-add storage services off array controllers and into a software layer on the server, whether as a virtual machine of its own or as part of the hypervisor software stack -- with storage management. DataCore Software agrees that managing and orchestrating data storage resources is the next evolution of software-defined storage -- but its idea of management isn't limited to the allocation of storage services only. Capacity must be managed, too, infrastructure-wide.
Of course, to be really useful, comprehensive management of data storage resources requires an application-centric focus.
There is more to managing storage infrastructure than managing what workload gets assigned services like data replication, mirroring, continuous data protection or encryption. You need to virtualize and manage storage capacity, too -- something that most software-defined storage folks are loath to do. In fact, you will need to provide horizontal management across multiple instances of proprietary software-defined or hyper-converged storage infrastructures. This will likely include different stacks running under multiple hypervisors, plus the storage you are using from cloud providers, plus the storage that is supporting non-virtualized workloads.
And, of course, to be really useful, comprehensive management of data storage resources requires an application-centric focus. The folks over at SolarWinds seemed to get this when they rolled out the next evolution of soup-to-nuts management platform, nicknamed Orion Core, a couple of months ago. They have aggregated an impressive set of server, network and storage management tools into a dashboard-driven cobble that gives great visibility into both virtual and physical infrastructure -- all tied back to the application perspective. If an app is performing slowly, you can quickly bring up a dashboard of the resources used by that app and narrow down the field of possible explanations to a small subset of causes.
We're not there yet
Nobody, in my humble opinion, has the full stack just right yet. I want to be able to see at a glance, for example, whether all of those inter-nodal data replication processes are producing the intended availability. I want to see where the logjam is in my I/O stack that is slowing down my apps: Most of the time, it has nothing to do with legacy storage or queue depths at all, regardless of what the hypervisor vendor says. I want to be able to map the starburst effect that occurs when a mobile commerce transaction hits the front door and triggers a bunch of back-end processes, so I can understand the interdependencies in my apps and provide a comprehensive application recovery capability.
In short, I need real infrastructure management.
There, my annual rant is complete. At least the work of DataCore, IBM and SolarWinds, just to name three, indicates that someone is trying to show a little respect for management.
Next Steps
Storage resource management needed for VDI
Choosing the right instrument for managing storage resources
Measure the efficiency of your data storage
Dig Deeper on Data storage strategy