Share this item with your network: BACKGROUND IMAGE: iSTOCK/GETTY IMAGES
Managing and protecting all enterprise data

lutya - Fotolia
News
Stay informed about the latest enterprise technology news and product updates.
Data storage industry: Buy, buy or bye-bye?
Cloud closures, flash-in-the-pan solid-state vendors … storage might seem a little more dangerous these days, but it just might be innovation at work.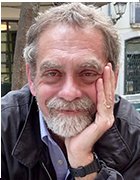 By
Cloud closures, flash-in-the-pan solid-state vendors -- the data storage industry might seem a little more dangerous these days, but it might just be innovation at work.
These are very treacherous times in the realm of data storage, or are they? With shutdowns, bankruptcies, and mergers and acquisitions happening at what might be an unprecedented rate, it could make for some very nervous times for storage and IT managers. On the other hand (the one you haven't chewed the nails off yet), all this activity might be a sign of the healthy evolution of the data storage industry.
Part of the reason so much seems to be happening at the same time -- Nirvanix and Symantec scuttling cloud storage services, for example, plus OCZ's imminent demise (or acquisition by Toshiba) -- is that there's been an enormous amount of activity around storage technologies and products over the last couple of years. It doesn't take much effort to easily tick off a half-dozen or so technologies and tools that are challenging the storage status quo: cloud storage, object-based systems, flash, prepackaged appliances, virtual storage controllers, virtual machine-specific storage systems, cloud disaster recovery, file sync and share, Hadoop and Hadoop-ish storage constructs …
Whew! With all that good stuff happening and innovation popping up all over the place, it's almost inevitable that some players will succeed -- some spectacularly -- while others will bite the dust or be swallowed up by the bigger fish in the storage sea. The two best examples of this technical turbulence are cloud services and solid-state storage.
When you look at what has transpired in the cloud storage services space in just the final months of 2013, you might get a sense of "déjà vu all over again," to quote the great philosopher Lawrence "Yogi" Berra. As some cloud storage services vaporize, it's easy to draw parallels to the days of "irrational exuberance" when cloud storage purveyors (they were probably called MSPs back then) blew up about as fast as they grew up during those heady days before the turn of the century. While there are some signs of similar silliness around a handful of "hot" Web properties that have accomplished everything except earning a profit, the cloud storage services scene is quite different now. There are still some shot-in-the-dark endeavors that are bound to fizzle into the ozone, but today cloud storage is anchored by some really big players, like Microsoft, Google, AT&T and Amazon.
With that kind of muscle, it would probably take some sort of cataclysmic event for all those big boys to buy the farm at the same time. Could one of them pull out? Given the roster of leading players, that's not very likely; but even if one of them packed it in, the others could easily take up the slack.
And there might be some upside to the Nirvanix and Symantec cloud shutdowns. I know it's been a pretty big pain for customers of those services to deal with the closures, so I don't mean to belittle their woes. Plenty of users and industry experts have been clamoring for cloud interoperability standards, so data can be moved easily from cloud to cloud. But any hopes of that actually happening are pinned to the efforts of so-called standards committees that include storage vendors and cloud providers who would much rather spend their time, money and energies trying to destroy each other. But when Backup Exec.cloud and Nirvanix went belly up, dozens of other cloud storage providers jumped in and offered to rescue the unwitting victims of the services' collapse. I don't know how helpful or successful those offers of succor were (let me know how you fared), but it did show that the industry can whip up some "de facto" standards when an opportunity to scoop up some new business arises.
There's just about the same amount of excitement on the flash side of the storage house. In 2013, keeping up with all the acquisitions was like trying to keep score in the eighth inning of the Major League Baseball All-Star Game -- flash players came to bat, took a few swings and then were quickly acquired. Before the announcer could say "Now batting for ...," Cisco scarfed up Whiptail, Western Digital HGST grabbed sTec and VeloBit, and SanDisk prowled about the flash storage aisles, dropping FlashSoft and Smart Storage Systems into its shopping cart.
There have also been a couple of rocky IPOs -- cue Violin Memory and Fusion-io. And some of the purchases were more on the order of fire sales than mergers. sTec was limping along before HGST bought it. And OCZ doesn't even have the energy to limp; it has declared bankruptcy while Toshiba has a truck idling at the loading dock waiting to haul away OCZ's intellectual property.
So maybe it does sound a little scary out there in storageland. But with so many innovative developments and novel twists to old techs, it can definitely be worth a little risk to try something new.
About the author:
Rich Castagna is editorial director of TechTarget's Storage Media Group.