Share this item with your network: BACKGROUND IMAGE: iSTOCK/GETTY IMAGES
Managing and protecting all enterprise data

idspopd - Fotolia
Evaluate
Weigh the pros and cons of technologies, products and projects you are considering.
Data management should be a go-to cost containment storage strategy
If you want to exercise some cost containment, forget the hardware for a moment and focus on data management.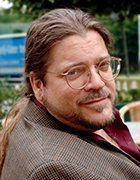 By
The noise around data storage these days seems to focus rather myopically on capacity and performance, and maybe in certain cases on value-added features such as inline deduplication and array-to-array replication and mirroring. Despite the just-passed -- and in some cases on-going -- crunch in corporate IT funding, cost-containment measures such as data management or hardware independence don't appear to be priorities.
Data management would address storage cost strategically -- head on, in fact -- by attacking the root cause: using expensive gear to store countless billions of bits that are never accessed. Archive the 40% of data that has become inert, but that you need to save anyway, and you buy back space you already own to store your active data. Clean house and delete the 30% of data that is, in technical terms, crapollah, and you can defer additional spending on storage by reclaiming that space too.
Smarter storage products
I was encouraged recently when I saw announcements from storage newcomer DataGravity Inc., which seeks to combine in its "data-aware storage" play a storage container with software intended to facilitate search, governance and protection of data by effectively tracking the history of file activity and providing some pretty good tools for file usage analysis. That sounded pretty neat, though I have yet to test the company's gear. I hope it isn't just another data roach motel, where data checks in but can't check out.
At the same time, I'm keeping my eyes on the latest evolution of CommVault's Simpana software, which delivers a lot of the DataGravity functionality without the hardware kit or rather without a lock-in to any specific hardware platform. That approach kind of bridges the gap between two desirables: data management and hardware independence. Simpana, as the CommVault evangelists love to tell me, provides a single console for managing data distributed all over: on centralized SANs, edge NAS or even on cobbles of direct-attached VSANs. A nice combo is using Simpana with DataCore Software's virtualized storage infrastructure, something I'm trying out right now in my labs. The DataCore contribution is positioned to neutralize hardware vendor lock-in, while Simpana adds data management and centralized control -- an elegant combo.
Another reason Simpana is on my radar is that its data protection technology supports different hardware stacks without a lot of hassles. Imagine you have a data center environment that features some VMware, a little Microsoft Hyper-V and maybe other virtualization products, but also a few physical servers that are running their workload hypervisor-free. That kind of mix is increasingly the case in most data centers. A lot of the data protection products for backup, snapshot, mirroring and replication are joined at the hip to one stack but don't support the others. Will you need multiple data protection products based on the application, hypervisor and hardware you're using? Simpana claims it can unify and centralize data protection measures provided and controlled entirely via its software suite. That sounds like a real benefit I'm looking forward to trying out.
Open-E may open eyes
Another way to build robust storage infrastructure, but without paying a premium for some stylized three-letter logo on your gear, is to try products from Open-E Inc. Its Open-E DSS V7 software turns a basic "white-box" hardware kit into an "enterprise-class" storage rig.
What is enterprise class? For the most part, the term is pure marketecture, but in proper use it refers to a storage platform with, minimally, two-port access to every drive in the storage array (SAS or Fibre Channel) and perhaps some high-availability or active-active clustering functionality enabled. Open-E can basically turn a shared JBOD array and a 1U rack server into a fully capable dual-ported Fibre Channel or iSCSI storage array. Plus, the company recently announced support for Syncro RAID controllers from Avago Technologies (formerly LSI) that enable array-to-array, active-active clustering with failover for a fraction of the cost of doing it the brand-name way.
From my recent briefing with Open-E, I learned that the latest Linux-based DSS V7 builds on the experience of more than 30,000 installations worldwide. I first tried Open-E when it came in the form of a USB fob that could be placed on any Linux server to convert it into a managed array or NAS. Basically, you chose the flavor of storage you wanted by using one USB key or another.
Today, Open-E installs as a Linux and ZFS-based operating and file system. It's fully compatible with a hypervisor or physical technology stack, and can be used to build virtually any kind of storage infrastructure. And, of course, all the hot-button storage controller functions -- from thin provisioning, compression and deduplication to active-active failover with synchronous data replication -- are provided in the software. I'm using it to convert some of my single-app servers, decommissioned as part of a virtualization test, into high-performance storage heads.
While I'm not trying to shill for any of the above-mentioned companies, I thought it was important to note that some alternatives to the big brand names do exist and can be leveraged to provide good storage infrastructure. In my next column, I'll write about a virtual SAN alternative from StarWind Software Inc. that seems to provide a better storage fit for smaller firms and multi-hypervisor environments than the expensive VSANs and storage clusters from the brand names. Plus, I'm keeping close tabs on Seagate, which has reclaimed the floor space previously parsed out to SNIA and now appears to be ramping up to deliver to market some of its own branded array products rather than just OEMing to brand names. It looks like interesting times are ahead.
About the author:
Jon William Toigo is a 30-year IT veteran, CEO and managing principal of Toigo Partners International, and chairman of the Data Management Institute.
Dig Deeper on Data storage strategy