Share this item with your network: BACKGROUND IMAGE: iSTOCK/GETTY IMAGES
Managing and protecting all enterprise data

iSTOCK/GETTY IMAGES
News
Stay informed about the latest enterprise technology news and product updates.
Caveat emptor now applies to your cloud storage provider
A big cloud storage provider stumbles and everyone gets just a wee bit nervous—but there are lessons to be learned.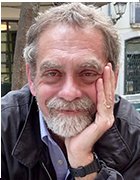 By
A big cloud storage provider stumbles and everyone gets just a wee bit nervous -- but there are lessons to be learned, according to Editorial Director Rich Castagna.
A lot of smart people who know an awful lot about storage have been telling us that the days of companies actually buying their own storage and managing it are numbered. Everything will move into the cloud, they say, and typically they make their case for the end-of-the-data-center-as-we-know-it scenario based on economics.
And they can paint a pretty persuasive picture at times. After all, nobody needs a lot of convincing if the alternative promises equal or better service than what you have, while providing relief from fluctuating capacity and workload requirements. All that (and more) for less than what you're currently paying for storage gear and maintenance. Maybe even a lot less if launching your data into the cloud also means that your requirements for on-site expertise are reduced.
Just think: No more nerve-racking RAID rebuilds, weekends spent migrating data from an old rig to a newer one or backups that seem to end just before they need to run again. Cloud storage and cloud computing can cure all those ills -- some neat legerdemain that allows you to shed the unpleasant chores that have always been among the most vexing for storage managers.
It's especially compelling when you consider how much data we're keeping these days. In our latest Storage Purchasing Intentions Survey, respondents told us they're maintaining an average of 1.5 petabytes of data on all types of media, including disk, tape, flash, optical and cloud. That's a lot of stuff to manage. Sure, a lot of that is probably on tape or other media gathering dust on a shelf in a cave somewhere, but those same respondents report they have an average of more than 300 TB of active disk capacity; and that number shoots up near petabyte territory (860 TB) for the enterprise-scale companies in our survey (with annual revenues greater than $1 billion).
Some companies look to the cloud because they no longer have the physical space or electrical power to support additional storage systems. And if you think the capacity situation will improve now that some storage vendors have finally shaken their compression and dedupe technologies loose and integrated them into primary storage systems, you're a lot more optimistic than I am. Add all the big data stuff to the mix and you've got companies stashing away digital matter at unprecedented rates. In some situations it may seem as if cloud storage is the only reasonable solution.
You probably know where all this is going. All of the above are good and compelling reasons to consider parking at least some of your company's data with a cloud storage service provider. And the more transparent you can make the linkages from your data center to the cloud the better -- think of cloud storage as a tier.
But what if something goes wrong? Really, really wrong. Like a major cloud storage provider vaporizes. Like Nirvanix. By now you know that Nirvanix, a major player in the cloud storage market with products and services that addressed all implementation options -- private, public and hybrid -- bit the dust recently. If that isn't unnerving enough, the company gave its customers just a few weeks to reclaim their data and vacate the premises.
For most companies, that meant downloading everything they had stored in Nirvanix's cloud back to their data centers while they shopped for another cloud service. Since so many users turned to the cloud because they lacked the capacity to accommodate all the data they needed to retain, there were probably some pretty desperate moments as storage managers searched for places to put the data that had resided in the cloud.
And if we believe Nirvanix's own PR, some of their customers were real heavyweights that ostensibly had many terabytes of data on Nirvanix storage. This wasn't some fly-by-night outfit -- in a December 2012 report (Critical Capabilities for Public Cloud Storage Services), Gartner rated a number of cloud storage services based on six criteria and Nirvanix came out second only to Amazon Simple Storage Service.
Cloud storage is still a relatively new alternative, even if it's kind of an old idea that's been kicking around for 20 years or so. Most storage pros know what to look for and what to ask when considering a cloud storage service, including such key criteria as uptime and data protection. But few users anticipate the "poof" scenario in which a cloud service simply disappears. When those rare events do occur, most companies aren't prepared to take corrective actions -- at least not in only two weeks.
My point here is not to knock cloud storage services or discourage their use. Cloud storage could and probably should play a part in most storage environments, for backup, archive and even near-line storage in some cases. But the sinking of the Nirvanix ship is a harsh lesson for its customers, as well as a cautionary tale for users of other services and those who are contemplating the cloud.
It's more than likely you have contingency plans for the data stored on your in-house storage systems. You probably replicate or copy to tape so that if one array gives up the ghost, you can at least recover the data that had been stored on it -- maybe just a bit here and there for now, and the rest later when the array is repaired or replaced -- but you have the data safely in hand. You really don't want to ship data off into the cloud without some similar accommodation for unforeseen circumstances. A while back, Nasuni added a data migration feature to its on-premises Nasuni Filer that integrates with cloud storage services. Since Nasuni taps into existing cloud storage services, they make it possible to move data from one service to another without having to restore it to the data center first.
It's likely other cloud storage products support similar migration features and, given the Nirvanix debacle, it's a feature that should be on your short list when shopping for a cloud storage provider. I'm sure that in time we, and all the cloud storage vendors, will find out a lot more about Nirvanix's demise and there will likely be plenty to learn from its missteps.
Rich Castagna is editorial director of TechTarget's Storage Media Group.
Dig Deeper on Public cloud storage