Share this item with your network:
Managing and protecting all enterprise data

Fotolia
Bringing focus to the software-defined storage market
Jon Toigo shares two reasons why you should not lose faith despite all the hype surrounding the software-defined storage market.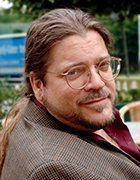 By
For a few years now, folks have been pushing the idea that server virtualization -- and its correlatives, software-defined networks and software-defined storage -- is a panacea for everything that's been holding back IT service delivery.
The mantra is easy to grasp: less hardware and centralized management equals lower cost of operation and reduced total cost of ownership. But reality has not seen the delivery of this value proposition in very many shops and many operators, including me, have been losing our collective religion.
Next Steps
Get more from SDS infrastructure
Navigate the software-defined storage marketplace
SDS heavily deployed among satisfied users
Dig Deeper on Software-defined storage