Share this item with your network: BACKGROUND IMAGE: iSTOCK/GETTY IMAGES
Managing and protecting all enterprise data

iSTOCK/GETTY IMAGES
Manage
Learn to apply best practices and optimize your operations.
Are black holes slowing the evolution of storage technology?
Not-so-heavenly bodies are scooping up smaller data storage companies threatening innovation in the storage universe.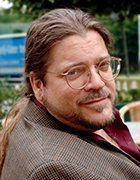 By
Jon Toigo expounds on the not-so-heavenly bodies scooping up smaller storage companies and threatening the evolution of storage technology innovation as we know it.
A recent article in Nature should have all data storage watchers breathing a little easier. The story detailed the latest theories from an astronomical study conducted by a group of researchers at Michigan State University establishing, among other things, that multiple black holes could keep company within a cluster of the Milky Way galaxy without, you know, shredding the fabric of the universe.
The scientists reported the discovery of a pair of black holes in the M22 cluster (part of the Sagittarius constellation approximately 10,000 light years away), and presented data that there may be between five and 100 black holes in that same location. They further suggested that these phenomena may not be as quick to eject their brethren into open space at anything like the rate previously thought -- thereby reducing the likelihood, I suppose, that I'll encounter a random black hole the next time I'm warping through the ether in my starship.
By now you must be asking yourself, "How does black-hole behavior theory relate to storage?"
Well, there are always lessons to be gleaned from nature, especially when it comes to data storage technology. Since the recession, and even a bit before the economy went south, we were seeing a lot of merger and acquisition activity in the storage realm. A lot of smaller innovators were gobbled up by big three-or-four-letter-goliath vendors (the metaphorical "black holes" in the storage universe).
The "knee nippers and ankle biters" like 3PAR, Data Domain, EqualLogic, Isilon, Engenio, BlueArc, LeftHand Networks and many others went to the likes of Hewlett-Packard, NetApp, EMC, IBM and HDS. Sun/STK was absorbed by Oracle and, as of this writing, rumors are flying about that NetApp might follow suit.
Below the level of the array, we witnessed disk drive makers Hitachi GST and Samsung HDD collapsing into the gravitational pull of Western Digital and Seagate, respectively. Along with Toshiba, that leaves us with three disk drive manufacturers.
In the wake of these acquisitions, and with the field of available sources for storage technology shrinking exponentially, many of us wondered whether consumers would ever again see a storage marketplace characterized by multiple sources of finished goods and componentry, or any kind of significant innovation given the kind of de facto cartel that was forming. We could only hope that, as in prior theories around black holes, the industry would explode in time, ejecting the big goliaths into space and opening up opportunities for newer and perhaps more original thinking -- sort of another big bang.
Now it seems that our black hole metaphor is a bit less encouraging. Scientists say the black holes may actually coexist peacefully for a very long time. Moreover, they speculate that the black holes may be transferring energy to adjacent stars, reducing their density and slowing their evolution as well as the production of surrounding planets. By a metaphorical extension to storage, it seems that a cartel of storage companies could potentially coexist for some time, increasing the heat around ideas and technologies that do little to reduce the cost or increase the efficiency of data storage infrastructure. We may be stuck with tactical ideas like deduplication, compression, thin provisioning and so on for the foreseeable future -- ideas that don't address the root causes of the explosion in storage capacity demand, but instead only provide temporary and short-lived relief from symptoms.
We'll see some new cobbling together of technology in the kits offered by the Big Three or Big Four storage "black holes." They've already taken the idea advanced by X-IO and blended flash SSD read caching with hard disk operations to improve IOPS per watt. And we hear EMC is actually incentivizing its sales force to promote Spectra Logic tape libraries to its clientele -- a nod to the huge sucking sound we've been hearing isn't just Hopkinton's share of the storage market growing bigger relative to its fellow black holes, but EMC's customers' wallets emptying after years of practicing their vendor's "disk for everything" dogma.
"A full suite of enterprise storage solutions," to paraphrase EMC's marketecture, must now include tape technology. Who knew?
Still, when you see the new hurdles that have impeded the expedient market delivery of plug-and-play Linear Tape File System (LTFS) mass storage repositories -- the effort to have SNIA sprinkle holy water on IBM's code to produce the one true LTFS so IBM's interests in the technology they developed are preserved -- you can't help but wonder if the black holes aren't slowing the evolution of storage technology in general.
I console myself that all is not lost, that we're not entering any sort of Dark Age in the history of storage. After all, the Michigan State scientists conceded their theories were just that: theory. In fact, the radio signals they've been analyzing might not have been generated by black holes in the M22 cluster at all. They may be detecting the noise generated by galaxies that are some distance "in back of or behind" the M22 cluster, misreading the signals as the emanations of black holes.
The black holes of storage may not establish any sort of stable nexus, but may interact violently, building proprietary capabilities into their wares that lock in customers and lock out competition until, at last, they're ejected from data centers into open space, enabling the evolution of new solar systems of storage wares from wannabe black holes.
You know: like the way it has been up 'til now.
About the author:
Jon William Toigo is a 30-year IT veteran, CEO and managing principal of Toigo Partners International, and chairman of the Data Management Institute.
Dig Deeper on Storage vendors