Share this item with your network:
Managing and protecting all enterprise data

peshkova - Fotolia
Evaluate
Weigh the pros and cons of technologies, products and projects you are considering.
A wish list for the future of data storage
Here's hoping for some clarity, standards, new tools and sanity in the new year.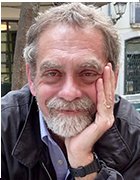 By
Twelve days of Christmas and eight nights of Chanukah translated into 20 legitimate gift-giving (and receiving!) occasions, but I still didn't get anything on my storage wish list this year.
Maybe I was just asking for too much. My list from last year might have seemed a little demanding back when I presented it, but some of those storage wishes actually came true … or pretty close.
Last year, I yearned for some clarity about software-defined storage; I wanted someone to step up and actually define it. Over the last 12 months, we've seen a lot of progress on that front, and the products that create storage arrays from a bunch of servers now stand out pretty clearly. Some of the pretenders that latched onto the software-defined name have since been exposed for, well, not really being just software or for not being everything you need to cobble together a functioning array.
I also lamented the confused state of flash storage. Vendor specs were all over the place, and implementation choices were plentiful and confusing. Here, too, my wish has come true. Vendors have settled on more comparable specs -- like full drive writes per day -- and provided more reasonable endurance guarantees. Where to put flash (given the many options) can still be a tough decision, but use cases suggested by vendors can help.
The litany of "tape is dead" declarations also rang wrong for me in 2014. Tape might appear to be on life support, but the technical developments around it seem to be thriving. IBM rolled out its 10 TB 3592 tape and the LTO gang extended its roadmap by a couple of generations stating that the capacity of LTO-10 would be 48 TB. There was a lot more serious talk about how and where to use tape than inane banter about the state of its health. So, I'll mark that one down as a partially granted wish.
The bring-your-own-device (BYOD) movement kicked into high gear last year, so I was certain we would see some ugly data loss stories. I urged the data protection industry to get the lead out and produce some useful data protection apps for BYOD. Some did, but my wish may have been a bit wishy-washy as there still isn't that much data being created on mobile devices. Not yet, at least.
Having been buzzworded to within an inch of my life, I suggested a new rule that would limit vendors from using more than two buzzwords per product announcement. I think the law I suggested forbidding buzzwords is still stalled in Congress, so that may never come true.
With a success rate like that, I'm undaunted despite not finding any storage goodies under the tree or beside the menorah this year. It's a long year, so there's always time for a wish list, and plenty of time for -- as they used to say on ABC's Wide World of Sports -- "the thrill of victory, and the agony of defeat."
So in that spirit, here's my wish list for the future of data storage:
1. Let's get data sorted out once and for all. We need some practical tools to classify and tag files. With object storage's ability to hold much more metadata than typical file systems, we need an easy way to load up metadata with file disposition information: how long to save it, who can read it, where can it be copied and so on. Then we need storage management apps smart enough to look at the metadata and act on it.
2. It's time to get real about hypervisor-based software-defined storage. Its current shortcomings are significant, and its capacity restrictions are still rather limited, especially in a world where the word petabytes is beginning to pop up more often and terabytes is beginning to seem quaint.
3. How about some closure on the hybrid vs. all-flash array debate? Honestly, there is no debate at all: One is good for some apps, the other ideal for other apps. We never had this kind of debate when everything was spinning disk, and it's spawning some ugly metrics like raw/usable/effective/imaginary/make-believe capacity numbers.
4. From the this-is-probably-too-much-to-ask department, how about some cloud storage transparency that will let users move data from cloud to cloud, copy from one cloud to another, or easily back up from one cloud service to a different one? A little of this is happening now, but as long as cloud companies continue to sacrifice their bottom lines to cutthroat price wars, we'll never see anything remotely resembling cooperation standards. Of the 20 products listed that support SNIA's Cloud Data Management Interface, only one or two appear to be actual cloud storage services.
5. Finally, I wish vendors would please stop commissioning so-called "unbiased" surveys that always make the hapless survey respondents look like idiots for not using the sponsoring vendor's products. One of these days, a vendor will read the results of a commissioned survey and say, "They don't need our product at all!" But we'll never know that.
Whatever happens in the storage world in 2015, you can be sure it will be exciting and include lots of new alternatives to make your purchasing decisions even more difficult. We'll do our best to help. Happy 2015!
About the author:
Rich Castagna is TechTarget's VP of Editorial/Storage Media Group.