Share this item with your network: BACKGROUND IMAGE: iSTOCK/GETTY IMAGES
Managing and protecting all enterprise data

iSTOCK/GETTY IMAGES
Evaluate
Weigh the pros and cons of technologies, products and projects you are considering.
A look at the data storage industry: clouds, BlackPearl and helium
Good-bye, or perhaps good riddance, to 2013, and welcome to a new year for the data storage industry.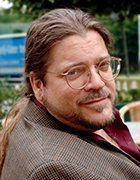 By
Storage expert Jon Toigo takes a look back at some of the interesting developments in the data storage industry during 2013 and how they might affect users going forward.
Happy New Year! That somewhat arbitrary placeholder means little more than an opportunity for department stores and mall kiosks to sell millions of new calendars every year. Symbolically, for me at least, the date suggests that the prior year's burdens are coming to an end and we're at the beginning of an entirely new workload in the data storage industry.
I would like to think clouds are done, or at least that variety of cloud hosting services for applications and data that provide no exit strategy for customers silly enough to contract for them. Last year's Nirvanix debacle should have taught us a thing or two, or at least reinforced the view that a cloud storage service should use tape technology to keep its own costs to a minimum and to provide a viable exit strategy for its customers. In the closing months of 2013, we saw Fujifilm, already offering its Permivault tape cloud service, add its d:ternity Linear Tape File System (LTFS) tape-based storage cloud, which I hope will attract a lot of paying customers by this time next year.
We might also be close to seeing another twist on tape clouds based on the BlackPearl Deep Storage Appliance from Spectra Logic, which was announced last October. BlackPearl builds both on LTFS (as a back-end file system) and Amazon's Simple Storage Service (S3) protocol for moving data into their storage clouds. Spectra Logic has augmented S3 with additional tape-related (bulk move) commands that leverage open Web services REST standards, producing a protocol the firm calls DS3 that should help move object content into LTFS repositories. The reason Spectra Logic prefers objects rather than files for cloud tape storage, as I understand it, is that objects are what Spectra's customer base is requesting. In broadcast and media, healthcare, finance, oil and gas, and supercomputing/big data, binary object transport fits neatly into existing workflows, enabling tighter integration with infrastructure. So, BlackPearl accepts objects and writes them into LTFS for portability. I can see some interesting infrastructures being built from that technology.
Of course, 2013 saw a continued effort by the flash storage mavens to undermine disk sales, with IBM's own storage business unit boss stating publicly that flash is the new disk (perhaps to better leverage the huge amount of money spent to acquire Texas Memory Systems last year). That will likely continue this year, forcing the disk guys to up their game and move into other markets, such as archive.
As I write this, Western Digital's HGST unit has announced a 6 TB drive leveraging seven (rather than five) platters encased in a permanently and hermetically sealed case containing helium. From my conversations with Tom Coughlin, president of Atascadero, Calif.-based data storage consulting firm Coughlin Associates, and the undisputed knowledge leader in all things hard disk, it appears this is a significant advance. The old trend line showing disk capacity improvement -- doubling in size every 18 months -- slowed to a fraction of that last year. Adding more platters to a platform in which platter motors don't need to work as hard (helium has less friction than normal air) produces not only more elbow room, but better power metrics. Despite neither Seagate nor Toshiba publicly announcing any interest in the technology, it could well be used in combination with shingled media or heat-assisted magnetic recording to help dissipate heat generated in exotic recording methods, Coughlin confirmed.
That said, the first-generation of helium drives (operating at 7,200 rpm) are aimed at "near-line" storage applications according to Western Digital -- a further attempt to dislodge tape from the archive space. This strikes me as profoundly misguided, especially given that tape is only improving as an archive medium. Oracle's StorageTek T10000D tape format, for example, already uses a Type I Barium-Ferrite coating technology (spearheaded by Fujifilm) to achieve 8.5 TB of uncompressed capacity on a single cartridge, and leverages a mature automation technology platform that is ultimately less power consumptive than any disk array, including one based on helium drives. Additionally, Type II Barium-Ferrite is right around the corner, and we'll shortly see LTO Ultrium cartridges on the market that deliver 35 TB uncompressed capacity just for starters.
As of this writing, not a lot is known about how hermetic sealing is accomplished to keep the gas inside the new disk drives nor how a gas leak can be detected efficiently. Seems to me that leaking helium-filled drives may become just another potential risk in disk storage, but I'm a glass half-empty kind of guy.
So, as the saying goes, out with the old, in with the new. I hope the New Year is better for you than your old year, and I'll work over the coming months to provide a useful perspective on storage trends.
About the author:
Jon William Toigo is a 30-year IT veteran, CEO and managing principal of Toigo Partners International, and chairman of the Data Management Institute.
Dig Deeper on Cloud storage