Share this item with your network: BACKGROUND IMAGE: iSTOCK/GETTY IMAGES
Managing and protecting all enterprise data

iSTOCK/GETTY IMAGES
News
Stay informed about the latest enterprise technology news and product updates.
Ethernet advances haven't pushed FC SANs into retirement
Ethernet has made advances with packet dropping and speed in recent years, but Fibre Channel remains the SAN protocol of choice for performance.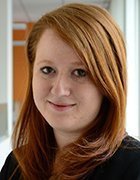 By
Storage networking has proven to be the exception to the adage, "Ethernet always wins," and it's unlikely to change soon.
Ethernet has made inroads in storage, but Fibre Channel (FC) SANs remain the performance leader, and will stick around for the foreseeable future with 16 Gbps FC adoption growing and 32 Gbps FC on the horizon.
With more performance-hungry applications popping up, the idea of 32 Gbps FC becomes more attractive. And demand is unlikely to stop there. "We keep adding audio, video and satellite images," said Arun Taneja, president of analyst firm Taneja Group. "One flight from Boston to Tokyo and back produces [approximately] a terabyte of data that you have to analyze, shift and index. So do I think 32 Gbps will be enough? Probably not."
The FC market remains healthy even if it isn't growing. Brocade Communications Systems Inc., the market leader in FC switches, reported $412 million in FC SAN revenue for the quarter that ended in January. That was down 1% from the previous year, while Brocade's Ethernet revenue fell 15%. Brocade executives said they remain optimistic about FC SANs and they expect solid-state drives (SSDs) and other emerging technologies to push adoption of 16 Gbps FC.
"Fibre Channel uniquely delivers high-bandwidth capability, rapid data accessibility and superior reliability, which are critical requirements to optimize SSDs," Brocade CEO Lloyd Carney said on his company's most recent earnings call.
A Creehan Research report published in January said 16 Gbps FC implementation was slower than 8 Gbps was when it hit the market, but predicted that 16 Gbps FC will overtake 8 Gbps FC this year.
FC has dominated storage networks for years, but every Ethernet upgrade, especially FC over Ethernet, was accompanied by industry speculation that Ethernet would take over SANs.
"[Ethernet-based] iSCSI was originally brought on for the lesser projects that weren't heavy on performance or high throughput, so that's where it gained traction," Taneja said. "But it didn't touch FC on bandwidth, and Ethernet-based iSCSI had higher latencies."
According to Taneja, much of the speculation that Ethernet would gain more market share than FC came from the jump in connection speeds. Fibre Channel moved from 4 Gbps to 8 Gbps around the same time Ethernet jumped from 1 Gbps Ethernet (1 GbE) to 10 GbE. But that didn't necessarily mean 10 GbE could deliver higher throughput and less latency than 8 Gbps FC could. That's because FC provides lossless delivery of data -- meaning nothing can be written unless it's confirmed that it can be read ahead of time -- which protects against poor performance and dropped packets of data. Ethernet lacked this capability, so it often sent packets that weren't received.
"Sometimes the packets would get there and the receiver would have the buffer; other times the receiver was busy and the packets fell on the floor," Taneja said.
Data Center Ethernet fixed the send/receive problem, and 40 GbE is on the way. Meanwhile, the FC roadmap calls for 32 Gbps by 2016, and possibly 128 Gbps beyond that. That could solidify FC's market share edge.
"At the enterprise level, FC is just now moving to 16 Gbps, and [connection speeds] typically stay for three years before the jump. So for the next three years that portion of FC is not changing and is going to be rock-solid," Taneja said.
Even if FC remains king, there remains a place for Ethernet in storage, especially for less-critical workloads. "For every one mission-critical application, there are probably three or four that are not as critical," Taneja said. "Those are all increasing candidates. So I see a strong, bright future for iSCSI, but don't see the rapid decline in FC that some other analysts have been projecting."
Senior News Director Dave Raffo contributed to this story.
Dig Deeper on SAN technology and arrays