News
Stay informed about the latest enterprise technology news and product updates.
Storage: Getting closer to cake
The storage system landscape is diverse, competitive and rapidly growing. While the fundamentals haven't changed, the technology is constantly moving forward. There are pockets of innovation that are game-changing, and we are on the edge of making great leaps forward.

---
The storage system market is different than other high-tech segments in that there is no clear dominant vendor. There are six vendors that have over $1 billion in storage system revenue, and an even larger number that have over one hundred million each. Additionally, if you add up the revenue from the startups and emerging storage system vendors the aggregate total is over $500 million in 2005 and should surpass $1 billion in 2006.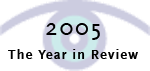 What will the future bring?
Clearly, the storage system market is extremely diverse. And even though storage networking has been around for years, we are still in the early stages. There are only a few hundred thousand storage networks deployed today, but the opportunity is there for millions. There are different categories of storage networking, including SAN, NAS, content-aware storage (CAS) and VTL. There is primary storage with multiple tiers, active archiving of data onto disk-based storage and disk-to-disk backup. All of the above are being embraced by companies of all sizes and across all industries.
Fibre Channel (FC) SANs are still the dominant choice for storage networking. However, iSCSI is rapidly emerging with over 10,000 deployments and that number is growing. iSCSI is seen as a viable alternative to FC and is less expensive and less complicated. NAS storage is poised to make a leap in 2006 now that every leading storage vendor has a product, which was not the case going into 2005. Additionally, many of the startup NAS vendors are now emerging with extremely competitive products and a growing number of happy customers. CAS is a relatively new category of storage that is close to reaching $1 billion in revenue this year and will continue to accelerate in 2006.
Storage virtualization is technology that we have been talking about for years, and it is slowly but surely coming into its own. The goal is to have a single intelligent control point to manage heterogeneous storage systems. Storage virtualization simplifies management, enables better utilization of hardware resources and ultimately lowers capital and operational costs. Storage virtualization will hit a new level in 2006 with more products from large and emerging vendors. Additionally, there are thousands of companies that have implemented storage virtualization products and have realized the value proposition of reducing cost and complexity.
The status quo is being challenged to a much greater degree:

Technologies, such as clustered network storage, eclipse traditional dual-node controller architectures.


Scalable file systems that have no theoretical capacity or file quantity limits provide greater value than traditional file systems.


Thin provisioning offers better capacity utilization than traditional provisioning and can save companies a ton of money.


Storage-based search capability is beginning to proliferate, enabling users to do a "Google" on their NAS and CAS storage. One customer I spoke with foresees all of their data being primarily retrieved through search tools by users in the future.


Data de-duplication will change the entire economics of storage by retaining only unique data and maintaining metadata about the duplicates. Actual stored data can be reduced by magnitudes and result in enormous cost savings. I have spoken to customers that are seeing a 20-to-one reduction in capacity using data de-duplication.
It is interesting that the fundamentals for storage have not changed over the years. I met with one company that tried to deploy a storage system for weeks and just could not get it up and running. Finally, they implemented a different storage system and had it storing application data in the same day. They were ecstatic just because they got their storage system to store data! In the end, storage is about reliably storing, accessing and protecting data. Additionally, it has to perform well and be economically practical to implement and support. If you analyze these fundamentals and apply whatever new technology, feature and architecture against these core requirements you can determine its ultimate value to your business.

Storing, accessing and protecting data is getting smarter with each passing year and will make new leaps in 2006. However, there is room for much greater intelligence and we are beginning to see the impact it can have on business. This intelligence is manifested by storage systems that are as easy to manage: whether they support 1 TB or 1 PB of capacity -- one hundred files or one billion files; the ability to perform relational search and retrieval of data created by different applications; moving data online and transparently to different tiers of storage based on performance and frequency of access; or reducing the amount of physical capacity required to store data by factors of ten. These capabilities exist today but not universally. There are pockets of real innovation and we are at the edge of changing the landscape. To quote a friend of mine -- all the ingredients are there but we just don't have cake yet. But we are getting closer.

About the author: Tony Asaro is the senior analyst for Enterprise Strategy Group.