Share this item with your network: BACKGROUND IMAGE: iSTOCK/GETTY IMAGES
Object storage: An elementary approach to file structure

iSTOCK/GETTY IMAGES
Evaluate
Weigh the pros and cons of technologies, products and projects you are considering.
Your new storage vendor might be VMware
VMware's latest releases suggest it has serious intentions about encroaching on storage vendors' turf, which might be a wakeup call for the data storage industry.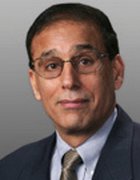 By
VMware's latest releases suggest it has serious intentions about encroaching on storage vendors' turf, which might be a wakeup call for the data storage industry.
Five or so years ago I wrote about the impact server virtualization and VMware in particular was going to have on data storage. To me the picture was clear: VMware enabled features that were traditionally considered the purview of storage. It was also blurring the line of demarcation between server and storage, and clearly entering into space that storage vendors had assumed for decades was theirs. Little did I know how true my premonition would prove to be.
Even before the announcement of vSphere 5 in July 2011, VMware had changed the notion of disaster recovery (DR), high availability (HA) and data protection. Even though DR and HA involve more than storage, they've generally been considered the responsibility of storage admins. But with the announcement of vSphere 5, the message is apparent: VMware wants your storage business. Peek a little more under the covers and you'll find VMware wants 100% of your business if you're a small- to medium-sized business (SMB) and if you're an enterprise, they want a shot at your remote-office and branch-office (ROBO) storage business.
Let's look at some specifics. With vSphere 5, VMware announced the vSphere Storage Appliance. The appliance is software you install on your application servers that have internal storage or direct-attached storage (DAS). In a cluster of servers, vSphere Storage Appliance virtualizes all the DAS storage to create a common pool. In effect, it converts DAS into storage-area network (SAN) storage. All the benefits of VMware, including vMotion, Distributed Resource Scheduler (DRS), HA and data protection become available to this otherwise non-shared storage environment. For small and midsized companies, VMware enables functionality that may have been economically out of reach otherwise.
Another example of VMware's aggressive push into storage is its announcement of VMware vCenter Site Recovery Manager (SRM) 5.0. With this release VMware enables IP-based replication of virtual machines (VMs) within the data center, as well as across metro and wide-area network (WAN) distances. Prior to the 5.0 release, SRM relied on replication functionality from the underlying storage. It was simply an orchestration layer. But now it's a complete DR solution even for companies that may have lower end storage that lacks replication capabilities. And now the storage systems at the primary site and the DR site don't have to be identical, they can be whatever the user chooses. Without injecting a storage virtualization engine, storage-based replication has generally required homogeneous storage on both sites, making for a relatively expensive solution. Not anymore. Once again the message is clear: If you're a smaller company that hasn't invested in million dollar storage systems, VMware can provide complete DR solutions without the cost and hassle of more complicated systems. With this latest release VMware even added failback capability to SRM so applications can be rolled back to the production site once the systems there are recovered.
Even prior to the introduction of vSphere 5, VMware HA had enabled high availability for applications within the physical server or between physical servers. Traditionally, HA had required expensive clustering solutions that only a larger enterprise with the budget, expertise and a specialized IT staff could afford.
The implications to the IT industry are profound. For smaller enterprises, VMware now enables DR and other functionality they couldn't even dream about before. The implications are also significant for larger enterprises as the new features may enable DR for tier 2 and tier 3 applications at little cost. With excellent recovery time objectives (RTOs) and recovery point objectives (RPOs) now attainable for all applications, there will no longer be excuses about DR and business continuity being practical only for tier 1 applications. It may also mean that even remote-office applications can become a consistent part of overall IT.
The message for the data storage industry is loud and clear: drive the functionality upwards or die. If you focus only on the larger enterprises, VMware will take care of the smaller ones. But fighting VMware isn't the answer for storage companies. VMware is doing what any smart company would do. They're shooting for the moon and, while they will respect true innovation (and work with it), they'll cruise along the path of data center (not just server) virtualization.
The biggest winner in this is you and your IT group. Your ability to serve your organization's business units has been improved by several notches. And if the storage industry feels the pressure and acts in a constructive manner, they might also be winners.
P.S: I expect similar moves from Microsoft and Citrix, but I suspect they'll be less dramatic and less threatening to the storage industry.
BIO: Arun Taneja is founder and president at Taneja Group, an analyst and consulting group focused on storage and storage-centric server technologies. He can be reached at arunt@tanejagroup.com.
Dig Deeper on Storage for virtual environments