 BACKGROUND IMAGE: iSTOCK/GETTY IMAGES
Managing and protecting all enterprise data

iSTOCK/GETTY IMAGES
When consolidation doesn't bring integration
When consolidation doesn't bring integration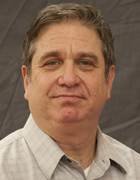 By
This month, we're looking at the continuing saga of Hewlett-Packard and storage (see "HP reassures the faithful," p. 18). Even as we were finishing up this story, Sun acquired StorageTek. This now makes two of the four most important server vendors that have gone the acquisition route in the last four years in storage (HP was obviously motivated by more than storage when acquiring Compaq).
We've written before about the mixed role server vendors play in the storage market. They're large companies with a lot of resources to develop new technology, and they have an easy entree into many potential users' shops. They also tend to believe they can lead with their strong suit--servers--and storage will magically fall in line. That might sound good in a dark room full of marketing folks staring at slides, but it's not always compelling in broad daylight in your shops.
Admittedly, Sun is quite different from HP/Compaq. There's little overlap between Sun and StorageTek, and neither is seriously involved in the commodity PC world that drove HP's acquisition of Compaq. Still, the new Sun has the same issues as the old Sun, plus StorageTek's problems.
On the server side, Sun has faced relentless pressure from the Intel world for the 10-plus years that Windows servers have been a legitimate business tool. Ultimately, it had to partially concede defeat and begin marketing AMD-based servers. Long-term prospects for Sun's SPARC chip are questionable. On the storage side, Sun's occasional leaps ahead of the pack (HighGround, Pirus) always seem to be overshadowed by shifting product strategy, incomplete offerings and generally poor marketing.
StorageTek's main problem is obvious: It's a tape vendor in an era when tape is taking on a reduced role. People in the know about StorageTek also say they're far "fatter" than a company can be in this day and age.
One theory about the acquisition is that Sun wants to sell big servers to StorageTek's data center customers. The logic behind that--"I love your tape silo so much I decided we should run our ERP system on your servers!"--doesn't bear much inspection. If there's a synergy to be had, it would seem to me to be more along the lines that the combined entity has offerings of some sort at virtually every tier. If Sun has a reason for being, though, it has to be as more than just a high-end catalog. It has to be about orchestrating the different pieces and processes in the data center.
Server companies have consistently taken the bait from the EMCs of the world and tried to pretend they can compete at the technical level. It would be better if they could recognize that their particular users would benefit more from a systems approach: multiple products that actually work together and have integrated management.
For example, how can it be that EMC and NetApp have become leaders in disk-based backup when neither of them had any expertise in backup only a few years ago? How can it be that Dell, HP and Sun--companies that have sold servers, disk and tape for years--have missed the opportunity to combine these technologies, along with software and advice, to create a holistic offering?
Some of HP's troubles, detailed in our Cover Story, boil down to this problem. Many HP users look to the firm not for the latest, greatest, whiz-bang idea, but for the advantages that come with consistency and coordination. Consolidation, it appears, doesn't always bring integration. Perhaps Sun will benefit from HP's recent pains. I imagine Sun's customers are hoping so.
Dig Deeper on SAN technology and arrays