 BACKGROUND IMAGE: iSTOCK/GETTY IMAGES
Managing and protecting all enterprise data

iSTOCK/GETTY IMAGES
What does your CEO want from storage?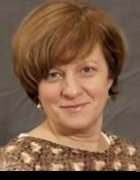 By
Ask storage managers and their managers what users--from the CEO to the sales associates and summer interns--expect from their company's storage expenditures, and you'll get some obvious replies.

"For us, it is a simple answer: Our business wants to keep everything forever and they want us to retrieve it in two seconds, but they can't understand why we have to keep buying more storage," explains Barry Brunetto, VP of IS at Blount International, an industrial and power equipment company in Portland, OR.

Brunetto is exaggerating, but in a way that every storage pro can relate to. Dan Grosz, VP of IS at VIP Parts, Tires & Service in Lewiston, ME, sums up his firm's common business requests: "All the technical aspects are abstracted away and it simply comes down to cost and reliability [speed and downtime]."

Earlier this year, Grosz headed his company's efforts to find an iSCSI-based unit as its enterprise storage solution. When vendor shopping, Grosz compiled a list of criteria his business colleagues weren't really concerned with as long as the product allowed VIP to access data 24/7 without delay.

For his part, Grosz wanted a vendor that was on the VMware-compatibility list, had a track record of running clustered SQL servers in mission-critical applications and allowed for multiple RAID configurations (VIP uses RAID 50). Then he considered IO per second, scalability and the quality of storage management software included in the package. Eventually, Grosz purchased a 4.8TB (raw) iSCSI unit from EqualLogic.
"We did mention our choice of vendors [to business executives], but it was more in terms of which other companies are using those vendors. It focused on financial viability rather than technology," says Grosz.

According to Hassan Kataf, network manager at Sole Technology, a $200 million global action sports footwear and apparel company in Lake Forest, CA, his business executives simply want "accessibility, reliability, speed, security and space.'' Of course, he adds, those expectations can only be fulfilled briefly before requests start pouring in for more space, faster speed and increased access. "They really don't care what we put on the back end. They just want to know whether it's going to be available, secure and fast," he says.

Sole Technology is embarking on an unprecedented, enterprise-wide, centralized storage project that involves business sponsors in corporate divisions ranging from the art department to marketing and global operations. The project, budgeted for 2008, began small with the IT department trying to meet storage and archiving requests from the marketing department.

"Every season we create catalogues of our products," says George Bock, Sole Technology's senior director of IT. "Each one of those shirts, snowboard shoes, belt buckles ... all of it has a picture associated with it. The problem is that they haven't been storing those photos in one spot. They're on servers, desktops, external hard drives, DVDs and microfiche from 20 years ago. You name it, it's out there."

With countless versions of the same photo and large media files stored several times over in various locations, help desk tickets for security permissions, lost files and slow retrieval were piling up. "Right now, for example, we are implementing an online order-entry system using CenterStone Technologies' platform," says Bock. "So we need pictures of every one of our products to put online."
Bock and Kataf are comparing products from EMC, Hewlett-Packard and IBM, and evaluating software platforms that can access data from those storage products. It's a project with a nearly $500,000 price tag and the No. 1 promise the IT side of the house will be making to its business colleagues is "no downtime," according to Kataf.

"If I'm doing my job correctly, cost is a factor; but it's the solution--reliability and [fulfilling] long-term needs--that matters most," he adds. "The business needs to understand that IT will recommend the right solution."

The storage project could eventually mean "500 users would need 50TB to 100TB right out of the gate," explains Bock. "I've been in IT and storage about 20 years and I haven't had a project on this scale," notes Kataf. "It's just lately that data storage needs have been growing so much and the amount users want to store, and the amount of access they want, has changed."

--Ellen O'Brien
Dig Deeper on SAN technology and arrays