 BACKGROUND IMAGE: iSTOCK/GETTY IMAGES
Managing and protecting all enterprise data

iSTOCK/GETTY IMAGES
Manage
Learn to apply best practices and optimize your operations.
Wanted: Better support
Wanted: Better support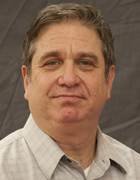 By
This month's Cover Story takes a hard look at what your experience with high-end arrays is really like (see Quality awards: Enterprise arrays). It's the first of several stories we'll be doing that surveys actual users of significant storage products in some detail--information we haven't seen publicly available anywhere else. The section on vendor service and support caught my eye. The survey validates what we've been hearing from you for some time: Service and support, even for flagship products, is declining. To give you a taste, here are some things I've heard from users:
At one shop, a technician arrived to fix a new feature of a large array that had a serious malfunction. The storage manager in charge asked the tech what training he had on the new feature and was told "None, but they gave me a PDF of the manual."
Another vendor has divided its staff so that each tech supports one major software application. Service calls often turn into a multi-day or week process where a series of specialists conclude it's not their fault. They then inform the customer that another tech will be coming to check on another application that might be contributing to the problem.
Multiple users have told me that when they do something new, like integrate iSCSI into their infrastructure, they not only have to do it themselves, they actually have to train their vendors once they've ironed out the kinks. In some cases, the problem is even worse, with vendors not adequately training personnel on their own new products, resulting in support staff who are behind the experience curve compared to beta users.
There are other issues that seem systemic to contemporary support. For example, "phone home" support has run afoul of many corporate security policies. The very last thing any security officer wants is a modem attached to key assets, and they're forbidding them at some shops. Requests to transition to secure shell and VPN-based support have so far gone un-answered. Instead, corporate help desks are acting as messengers between vendors and storage operations.
Support has also turned out to be a slippery slope in the computer industry. Remember when Microsoft used to answer the phone for any customer for free? High-end array vendors constantly whine that they're the victims of creeping commoditization--now you're left to hope they don't commoditize support.
On another note, Hitachi Data Systems' (HDS) recent announcement of midrange arrays with significant virtualization capabilities is just another indication that virtualization is the wave of the future in IT, and not just in storage. With one fell swoop, HDS has changed the game in the midrange, significantly raising the bar on what level of intelligence midrange arrays must have. For those who don't need all the capacity or I/O of the high end, this is a step toward affordable manageability.
I'm increasingly convinced that virtualization is the next big thing. Because it's an old concept, let me be specific. The ability to present disparate, heterogeneous computing resources in a single, common, logical framework so that fundamental attributes like capacity and performance can be manipulated at will is what will dramatically change the game in computing.
The concept is still in its early--but exciting--days. Servers running multiple OSes and switching loads on the fly, storage controllers that hide proprietary interfaces and inflexible LUNs--this is the world we're moving toward. It's OK to be skeptical, but stay informed.
Dig Deeper on Storage market research reports