Share this item with your network: BACKGROUND IMAGE: iSTOCK/GETTY IMAGES
Managing and protecting all enterprise data

iSTOCK/GETTY IMAGES
Turn the HDD shortage into a strategic opportunity
With hard disk drive (HDD) prices rising and some models tough to find, there are steps to take to reduce your dependence on hard drives while gaining other benefits along the way.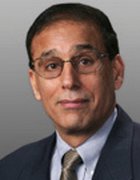 By
With hard disk drive (HDD) prices rising and some models tough to find, there are steps to take to reduce your dependence on hard drives while gaining other benefits along the way.
The recent shortage of hard disk drives (HDDs) due to the floods in Thailand has many information technology (IT) people and vendors worried: Should they just pay the higher prices to get the drives they need, or turn to alternatives such as solid-state drives (SSDs)? Necessity being the mother of invention, I believe this is a great opportunity for IT to step back, take a holistic look and perhaps solve several problems at once. Of course, some needs can't wait, so paying heavy premiums may be your only recourse.
But if your needs aren't that urgent, consider the following:
Optimize and archive. Are you currently using primary storage capacity optimization tools that help you move data from primary storage to an archive platform such as tape or secondary disk? Effective archiving can ease the burden on your primary disk and help defer new HDD purchases. As an added bonus, applications will likely run faster because of lower capacity, and backups will be faster with less data to back up. And you won't continue to back up the same unused data over and over, saving space on whatever backup media you use.
Time to dedupe. On the backup side, if you haven't started using disk-based data deduplication, it may be time to start. Dedupe products can reduce disk requirements by a factor of 20 or more. If you only back up to tape right now, dedupe may help shorten backup windows, improve backup reliability and provide faster, more reliable recoveries, but this may mean buying additional disk. If you're already backing up to disk, deduplication is a must. If you're currently using deduplication, make sure it's used with all backup sets.
@pb
Primary data reduction. Primary storage data reduction using tools such as compression and deduplication can reduce disk capacities by a ratio in the range of 3-to-1 to 5-to-1, depending on data types. However, I'm reluctant to overemphasize data reduction, as the products are still new in the marketplace (except for IBM's Real-time Compression [RTC] and Dell's Ocarina-based products) and some may impact performance. You should either apply them post process, as in the case of NetApp's built-in data reduction, or do them inline as with IBM RTC. You don't want to trade application performance for capacity savings. Smart archiving should be a higher priority.
Think thin provisioning. If you haven't taken advantage of thin provisioning in your storage arrays, this is a good time to turn it on. Most popular arrays offer this functionality and many offer a way to convert thick logical unit numbers (LUNs) to thin LUNs online and totally nondisruptively. This same technology also applies to clones. See if your current array supports this functionality and thin those LUNs out.
Trim snapshots. It's also a good idea to do a check on how many snapshots you keep. You might find that paring them down has no effect on the level of protection an app needs and you can regain some disk space. Of course, you should make sure the snapshot technology you use generates space-efficient snapshots.
Use the cloud. If you've been thinking about moving some data to the cloud, this may be a good time to do so. Look at backup, archiving and disaster recovery-type applications for the initial move of data to the cloud. But you should consider primary storage, too. There are vendors like StorSimple who offer excellent tier 2 primary storage, with cloud as the back end. In effect, they make cloud storage look and behave like primary storage, using caching, SSDs, deduplication, wide-area network (WAN) optimization and other technologies. With these cloud-integrated storage solutions, you effectively shift the HDD shortage problem to the cloud provider.
Solid-state options. This is a great time to figure out what your SSD strategy should be. With SSDs, you can reduce HDD purchases while accelerating applications that are starved for I/O. But you need to develop an SSD strategy rather than just look at it as a hard disk drive alternative. Not all applications need SSDs, and not all SSDs are alike, so some research is required to understand which applications would benefit and what type of flash product would be appropriate. A server-based PCI Express (PCIe) card can provide storage and pump up the performance of a single physical server. SSDs can be placed in the HDD slots in servers or arrays, and intelligent software can automatically move data from flash to the hard disk drive and back, depending on its "heat factor." There are many solid-state drive options and while they may be good replacements for hard disks, some planning and a strategy are required.
If you look around your shop, I'm sure you can come up with other best practices that may help reduce your company's hard disk requirements. With the storage industry in a jam relative to HDDs, it could be a great time to rise above the panic and take steps that are strategic and consistent with good storage management.
BIO: Arun Taneja is founder and president at Taneja Group, an analyst and consulting group focused on storage and storage-centric server technologies.