 BACKGROUND IMAGE: iSTOCK/GETTY IMAGES
Managing and protecting all enterprise data

iSTOCK/GETTY IMAGES
Tiered storage has arrived
Our semiannual Purchasing Intentions survey shows spending is up, if not at the levels of earlier this year. Storage managers are spreading money across multiple tiers of storage products.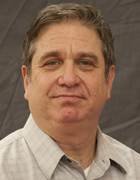 By
About this survey:

Our survey was conducted in August 2004 by e-mail. Results are based on answers from 606 respondents, all of whom had specific purchasing authority for the product categories they were queried on.
Storage managers are continuing down the paths they indicated last March, if a little more cautiously, and those paths are leading toward a tiered environment (see "Green light for disk spending," in the May issue). People are buying disk across all the tiers, moving backup toward a hybrid of disk and tape, and adding IP into their storage networks.

Those are some of the conclusions emerging from the 606 responses to Storage magazine's August 2004 Purchasing Intentions Survey (see "About this survey"). Starting with the big picture, average budget increases over 2003 are at 2.7%, down from a projected 4.1% in March. Expectations for 2005 are for a similar budget hike of 2.6%. The decline from March is due largely to fewer people increasing spending by more than 10% over last year (22% vs. 33%), suggesting that some aggressive budget requests early in the year were chopped.

Disk hardware is still the biggest budget item, accounting for nearly half of budget allocations (see Question 1). Storage management software spending remains level at about 15% of budget, as does staff spending. In fact, the only significant change since 2002 in budget allocation is the reduction of network hardware spending from a high of 18% in 2002 to 12% in this survey, with most of the savings going toward increased disk spending (33% in 2002 vs. 42% in this survey).

Question 1
Diversifying disk
Disk spending may still dominate storage spending, but it's not your father's storage budget. Respondents expect to buy an average of 20TB this year, but 38% of it will go toward midrange storage, and only 24% will go toward the high-end systems that used to dominate the data center (see Question 2). In fact, low-end storage accounts for 33% of disk spending. That pattern holds true even in financial services firms, where high-end systems account for only 31%, and in large companies (more than $1 billion in annual revenue), where big iron takes down 36% of disk expenditures.
Question 2
Storage area networks (SANs) continue to be the main direction for storage managers; 53% cite SANs as their primary expenditure for disk storage and 59% say the same for new applications see (Question 3). While SANs are the obvious choice for databases, no clear consensus seems to exist on how to handle file storage. The top choice is direct attached storage (DAS) at 36%, followed by consolidated network attached storage (NAS) at 33% and simply more NAS at 28% (see Question 4). However, increased use of virtualization servers to store files in a single pool also scored a 29% response. All in all, respondents are trying multiple approaches toward growing volumes of file data.
Question 3
Question 4
One area where change wasn't the order of the day was in vendor selection and perception (see Question 5). After considerable volatility in vendor choice in 2002 and 2003, the pecking order seems set not only for 2004, but also for expected choices in 2005 (although major announcements by Hitachi Data Systems [HDS] and IBM Corp. will probably influence user choices). EMC Corp., after some troubles in 2002, continues to hold onto the top spot as the primary array vendor for 25% of respondents, followed by Hewlett-Packard (HP) Co. at 20%. Primary vendor, in the context of the survey, indicates which vendor has the most mindshare.
Question 5
Disk backup validated
In our March 2004 survey, we said disk-based backup was beginning to get serious traction, which was confirmed by our latest survey. Only 31% of respondents are increasing their use of tape for backup (see Question 6), while 53% are increasing spending on disk-to-disk backup (see Question 7). Only 24% are cutting disk-to-disk backup spending or have no spending plans.
Question 6
Question 7
But the trend toward disk-based backup may be up against the uncertainty of new products, unproven technologies and the difficulty of integrating within existing environments. The number of respondents who haven't selected any disk-to-disk technology rose from 15% in March to 33% in August, suggesting that once storage managers dig into the options, enthusiasm wanes a bit (see Question 8). Nonetheless, 41% are employing a disk-to-disk-to-tape approach, and 28% are backing up to disk and then archiving to tape. Virtual tape scores a surprisingly low 10%, while more sophisticated (and space-saving) approaches such as content-addressable storage and single-instance storage are almost off the radar.
Question 8
If disk is an increasingly popular backup choice, tape is still the No. 1 choice for a more archive-oriented application like compliance. For compliance, 54% will rely on tape, compared to 33% for conventional disk and 11% for disk configured as virtual tape, to build their archives. With all the fuss about write once, read many (WORM) requirements for compliance, only 11% tapped WORM disk and 12% optical WORM for compliance.
If you're among those who haven't made a serious investment in compliance products, you're not alone. Only 39% of respondents say they'll increase their spending on data retention to meet compliance requirements. That position is reversed in specific industries, however, with healthcare leading the way with 61% of respondents saying they will increase spending (see Question 9); insurance and financial services aren't far behind.
Question 9
As for disaster recovery (DR) choices, the picture is again a mosaic. For 48% of respondents, off-site tape storage is their primary DR-related expenditure. Yet 40% cite remote copy/replication (normally disk-based) as their primary expenditure, and the trend toward online DR facilities is buttressed by the 56% of respondents who are increasing or maintaining spending on remote mirroring.
One arena where diversity seems to be waning in data protection is in the choice of tape formats. LTO surged to a large lead as the primary choice for tape format, significantly outpacing DLT/Super DLTfor the first time.
Net complexity
With the move toward tiering in primary and secondary storage, how are storage managers modifying networks to accommodate this new sophistication?
Respondents say networks are gradually expanding. Their storage networks included an average of 12 switches, with plans to add another six in 2004. While the number of switches might once have been a measure of network expansion, today's picture also includes SAN aggregation, as users replace multiple small switches with fewer large switches (see Question 10).
Question 10
That trend is likely to accelerate next year as 70% of respondents say they'll move away from SAN islands toward director, core/edge or multiple core/edge topologies. Currently, only 62% classify themselves as having something other than an island architecture. In prior years, users have also indicated a desire--ultimately not completely realized--to move away from islands, so we will have to wait until 2005 to see if progress is made.
But large switches are gaining favor. Since early 2003, respondents have increased the percentage of switches with more than 64 ports from 10% to 16%. That these larger switches allow users to rein in complexity is demonstrated by respondents having an average of 2.9 fabrics today, and expecting to increase that to 3.1 in 2005.
But fabric expansion and consolidation are only part of the story. Nearly 18% of users expect to deploy iSCSI this year, with two-thirds of those opting for software initiators instead of hardware offload cards. For half of the respondents, that means hosts connected over Ethernet (38% dedicated LAN, 23% over the data LAN) to an iSCSI SAN. But for 28%, it means connecting to the Fibre Channel (FC) SAN through a gateway. The IP/FC gateway approach was even more favored at large companies, where 36% are opting to leverage FC back-ends.
The move toward larger switches and IP may account for the decreasing mindshare of market leader Brocade Communications Systems Inc., which has steadily slipped from 42% in 2003 to a projected 34% in 2005. The same drivers may account for the disproportionate (to its market share) mindshare of Cisco Systems Inc. (21% now, projected to 26% in 2005), which is associated with both trends. McData Corp. has held its own in the high teens to 21% range.
Barely managing
With users building layers of primary storage, data protection and networking, how will they manage all of this? That remains the outstanding issue, and this survey only shines a spotlight on the problem. Only 35% of respondents plan to increase their spending on storage management software.
The lack of enthusiasm has multiple explanations. Overall, users feel they have the tools they need, or can make do with the "free" software bundled with their storage arrays and switches. High prices and lack of budget (possibly reflecting lack of compelling justification) also play into tepid spending plans for management software.
Another potential explanation is that vendors are out of synch with what users want. For example, performance management and operational monitoring and management score highly as functions that respondents want, yet neither category has seen much action in recent years (see Question 11). The buzz has gone more toward ILM and automation, areas that may be overshooting where many storage managers are in their deployment of a management infrastructure.
Question 11
The lack of enthusiasm for existing storage management offerings is so widespread that it hasn't translated into much movement away or toward specific vendors.
Caution ahead?
If this survey suggests a definite climate of investment, it also suggests that the wild spending of the late '90s won't return anytime soon. Terabytes may be growing like mildew in a damp basement, but they're not all going to be connected to high-end systems, or even on high-end networks. Early signs are that 2005 will see many shops spending a moderate amount more, and tiering will help to make that moderation less onerous. Still, storage managers will have to plan wisely to be able to do more than just keep up with data growth.
Dig Deeper on Storage market research reports