 BACKGROUND IMAGE: iSTOCK/GETTY IMAGES
Managing and protecting all enterprise data

iSTOCK/GETTY IMAGES
Manage
Learn to apply best practices and optimize your operations.
The green storage gap
Storage departments are trying energy-saving technologies, but measuring ROI is still a challenge. Some storage administrators are plugging vendor-supplied product power consumption numbers into so-called green calculators, but it's no easy task as there are inconsistencies in how each vendor presents its product's power requirements.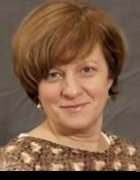 By
Storage departments are trying energy-saving technologies, but measuring ROI is still a challenge.
BEFORE THE GREEN movement--before the IT industry was consumed with data center footprint designs, creative cooling techniques and granular metrics like the number of watts per enclosure per I/O--Nick Daffan had a storage problem.
Daffan, principal at Argus Information & Advisory Services LLC in White Plains, NY, watched his firm's storage needs skyrocket a few years ago. More customers, more reports and more precise computations were all fueling storage growth at Argus, which provides quantitative data to financial institutions for risk assessment and marketing purposes.
Daffan would love to say that energy conservation topped his list of concerns when shopping for a new storage system. However, he admits, his primary motivation was less noble: His hardware lease was due to expire and his No. 1 priority when evaluating vendors was performance and how much the system cost, not power use.
"It was before the energy crisis had spiked. We needed scalability and the ability to add capacity," explains Daffan. But he's certainly cognizant that "there's a cost associated with the space and power to run those technologies."
In what industry analysts and IT users agree is a common scenario, Argus' Daffan wound up getting a "green" investment as a bonus to a storage purchase he made primarily for performance reasons when he bought 16 Xiotech Corp. Emprise 5000 storage systems (each starting at $20,000)--systems Daffan says will continue to cut his power bills for years to come.
The green gap
To many storage pros, the idea of going green is still seen as a luxury. "It's called the green gap," says Greg Schulz, founder and senior analyst at StorageIO Group, Stillwater, MN. "It's a real disconnect between vendor messaging and where the IT users are. You ask users 'Are you going green?' and very few of them say yes. You ask them about green issues--floor space, cooling, power and heating--and they say those are their top priorities."

Larry Freeman, NetApp's senior marketing manager for storage efficiency, agrees. "Most people haven't connected the dots yet. When people start moving toward storage efficiency, it's not because they want to save energy, it's because they're tired of buying so much disk."

But state and federal legislation will likely change that, he adds. "Anyone who has a data center consuming over a megawatt per year, for example, would have to a pay a penalty," says Freeman. "That will drive awareness more than anything I'm doing."

An even larger "green gap" lies within IT organizations, says Wayne Adams, chair emeritus of the Storage Networking Industry Association (SNIA), as well as senior technologist and director of standards, office of the CTO at EMC. One of the biggest "green" challenges for the storage industry is the divide between the CIO and the facilities manager, he notes. "It comes down to the organizational gap," he says.
David Reinsel, group VP of the storage and semiconductor research groups at Framingham, MA-based IDC, says IT customers haven't reached the point where they're willing to pay money just to get a green, eco-friendly stamp of approval on hardware and software. "In today's economy, even with the price of energy going up, spending is very conservative when it comes to energy conservation," says Reinsel.
Daffan bought Xiotech systems built on the company's Intelligent Storage Element (ISE) technology (which, in turn, is built on technology Xiotech acquired from Seagate last year). Daffan evaluated seven storage vendors and compared them based on throughput associated with large, sequential reads and writes, as well as the ability to accommodate more than 200TB of data in coming years. He also compared power specs and requirements from all of the competing vendors.
With the price of power fluctuating widely and his usage requirements rapidly growing, Daffan says making a multiyear analysis of power costs among different products based on vendor specs without in-house testing wouldn't be an accurate or meaningful exercise. When it came to performance metrics, he says, the ROI was simple. "On our previous system, we had four hosts attached to the SAN and our CPU utilization was about 20% to 25%. It basically came down to the fact that we just couldn't get data off the disk fast enough to feed the CPU. At the time, we were about 200MB per second spread across four hosts," says Daffan. Now, he says, the CPU utilization on the hosts is up approximately 70% to 75%. "We're getting 600MB to 800MB of throughput per host. We are pushing over 2GB per second," says Daffan.
Tim Hershberger, Xiotech's product manager, says there are plenty of meaningless metrics on how to determine how "green" a product is. "Which rack of equipment is taking the most power to do something is totally irrelevant," he says. The trick is to take real-life workloads comparing "apple-to-apple examples of how many dollars you're spending per IOPS. Basically, the metric looks like this: Given an equal workload, what's the power consumption of watts per enclosure per IOPS per disk?" he says.
Some storage administrators are starting to plug storage vendor-supplied product power numbers into so-called green calculators, says Wayne Adams, chair emeritus of the Storage Networking Industry Association (SNIA), as well as senior technologist and director of standards, office of the CTO at EMC (see "The green calculator," below). The challenge, he says, is obvious. "[The numbers are] not audited by anyone; the only way to know if they're right for you is to go out and purchase the equipment and test it. I don't think any vendor is being dishonest," says Adams. "[But] there may be inconsistencies to each vendor's response to the power calculator."
Click here for an example of
Pillar Data Systems'
Storage Efficiency Quotient (EQ)
online calculator (PDF).
MAID reduces power
Chris Brown, VP of IT at Glenwood Springs, CO-based Alpine Bank, chose to tier his storage with a $175,000 purchase of two Nexsan Technologies Inc. Assureon MAID systems (each with 3.7TB of storage; one is offsite and they replicate to each other). Brown calls the Nexsan his first real green purchase at a company that's been recognized for having a green team and the goal of becoming a paperless institution.
Alpine Bank installed the Assureon systems with AutoMAID in mid-2007. Brown says the AutoMAID function spins down disks depending on how often data is accessed. For example, Level 1 retracts the hard drive read/write heads and responds to a request from data in less than a second. Level 2 slows the drive from 7,200 rpm to 4,000 rpm and spins back to full speed in less than 15 seconds at the first data request. Level 3 puts the drive in light sleep without turning it off, and it can take 30 seconds to respond to a request. Alpine Bank uses Level 1 AutoMAID for data that hasn't been accessed for five minutes and Level 2 for data that hasn't been accessed for 60 minutes.
"We're a local community bank using optical devices," says Brown. "We put in a new document management system and had the option of doing optical again, which is slow." The optical drives also take up a lot of space, he notes, at about 30 square inches. The Nexsan systems took up about a quarter of a rack, he adds. Brown estimates the bank will save at least 25% in power costs due to the Assureon purchase, and now the company is headed down the virtualization path--an IT project with a clear-cut green advantage.
Save $



Buy a $30 P3 Interna-tional Corp. "Kill A Watt" meter that tells you how many watts, volts and amps your devices are using.



Conduct a third-party storage efficiency audit to determine where your least active data resides. Use storage that has the lowest energy cost per terabyte for inactive data. Determine whether you can use advanced power management (APM), dynamic bandwidth switching (DBS) and adaptive voltage scaling (AVS) technologies.



Replace low-capacity storage systems with newer, high-capacity systems that have lower, more efficient watts per terabyte.



Implement automatic migration of data across multiple storage tiers. Consider MAID technology.



When possible, use thin provisioning, dedupe and disk-to-disk backup. Do annual audits to guarantee efficiency.



"Green math"
John Wooley, director of IT at Nielsen Mobile, a San Francisco company that collects and processes information for mobile phone carriers, used "green math" to determine his most recent storage investment. Wooley ran out of storage, power and space approximately 18 months ago and began focusing on compression technology to reduce his power and space bills.
"I had to unrack a server just to put some new SAN storage in; I had no space left, period," says Wooley. Nielsen Mobile's data center owners were "annoyed with how much power we were using," he adds. The company pays approximately $20,000 per month in power and cooling costs to its co-location data center, about the same as its rent.
Wooley evaluated Copan Systems Inc., the company that premiered the first massive array of idle disks (MAID) technology, which packs a large number of disks into a small space and minimizes power and cooling by only powering up active drives. "They didn't have a file system," he says. "It wasn't the bottom line, but it was important." Instead, Wooley purchased a PowerFile Inc. Active Archive Appliance (A3), which includes compression technology and Blu-ray disk for archival storage.
Before purchasing the PowerFile A3, Nielsen Mobile's Wooley compared its power consumption with a NetApp R200 "because that's what we were using for archiving." According to him, "the NetApp unit has a lot more functionality than the PowerFile A3 and performs better, so this wasn't an apples-to-apples comparison; but for my intended use [long-term archive of infrequently accessed files], I think it makes sense."
Here are Wooley's back-of-the-napkin calculations, done to determine power use and cost, provided with the caveat that he wasn't looking for high-performance storage for active files and that NetApp performs much better. "Both the NetApp R200 and the PowerFile A3 have a head unit, each draws about 300W to 350W, so I left them out of the calculation and only looked at the power used by incremental storage. In my R200, four DS14mk2 shelves yield 10.7TB usable space after RAID and online spares (though newer models may offer more density/watt). Let's say each shelf draws about 350W. That works out to about 130W/TB (4*350W)/10.7TB). A PowerFile A3 library holds 10TB usable space and uses 8W, which works out to 0.8W/TB online. (Offline is obviously 0W/TB.) So, 20TB of R200 disk will draw about 2,900W ((130W/TB*20) + 300W/head) and 20TB of PowerFile about 316W ((0.8W/TB*20) + 300). That's a pretty significant savings, and if I add in the 10TB I have sitting in a drawer offline, it seems even better."
Common goals
Getting the IT and facilities departments to converge on common goals for energy management and IT operations service levels is a cost-free way to get started on green initiatives, says SNIA's Adams. Simple things, like removing "dead or unused" cables under raised floors to allow better air flow, can also be done for free (see "Penny-pinching power-saving tips," below).
Olathe, KS, the county seat of Johnson County, has five different committees dedicated to looking at the county's carbon footprint. For the IT team, a VMware project with 11 hosts and 110 virtual servers was a strong start toward a green future, says Jack Clegg, director of IT services for Johnson County Government. Most recently, a $10,000 desktop project scored green points for Clegg's team, he says. Still, says Clegg, there were initial challenges in measuring their ROI.
"We had a pilot program last year and deployed an agent on 100 desktops to measure the power use at one of our county mental health facilities," he explains. The System Center Configuration Manager (developed by SCCM Expert, a Microsoft partner) for desktop computers forces them to hibernate overnight, but then a heat wave swept through the county and power consumption spiked, making it difficult to determine overall savings by comparing monthly utility bills.
However, says Clegg, the SCCM should save the county $40,000 a year, according to a metrics chart provided by Energy Star, a joint program of the U.S. Environmental Protection Agency and the U.S. Department of Energy. Energy Star metrics helped convince Clegg to buy the agent. "If you have a desktop that's computing--actually working--that's 188 watts while it's processing," says Clegg. "If that desktop rests, that's 144 watts." When he pushes the SCCM product out, he believes the desktop will draw 8.9 watts.
Penny-pinching power-saving tips
Here are some quick and easy tips to save money.

Close curtains and blinds



Turn off computer monitors



Ask your utility to conduct an energy assessment



Stop overprovisioning volumes



Consolidate data onto larger drives



Delete stale folders and test copies



Remove unused cables under raised floors for better air flow



Set common goals with your facilities manager



Apply for energy rebates from utility providers
Three ways to save
IDC's Reinsel says IT power savings can be found in three main areas: the data center layout, hardware and software. In the data center, users should look at logistics such as redirecting air intake, hot-cold aisles and cleaning out underneath the array floors.
Reinsel says MAID and solid-state drives are two smart hardware options for green-minded hardware buyers, but determining ROI with these technologies is a challenge. "MAID, that's a hard one to figure out," he says. "You're talking about different levels of power for each tier, and that becomes another difficult task." And while solid-state drives hold particular promise in high transaction environments, they also present a challenge.
To deploy solid-state drives or MAID, you need to understand your data mix and its storage requirements. "It's become a very laborious exercise for end users," says IDC's Reinsel. He named Compellent as a vendor offering the type of automated tiered storage that contributes to green data center storage. LSI Corp., which makes storage systems sold by IBM Corp. and Sun Microsystems Inc. among others, is "probably one of the most energy-efficient storage solutions out there when you look at IOPS per watt, bandwidth per watt," says Reinsel.
From a software perspective, says Reinsel, users should look at compression and data deduplication, although measuring tangible ROI can be difficult with deduplication because the dedupe ratio varies widely depending on the file types.
That's precisely the problem Mark Bramfitt, principal program manager of customer energy efficiency at Pacific Gas and Electric (PG&E) Company, currently faces. "Fundamentally, I'm buying kilowatt hours [to rebate customers] and I'm buying kilowatt load reduction from customers, and I need to be really clear on how much I'm buying. We think data deduplication has the potential to contribute, but I can't accommodate it in my rebate right now." Storage and server virtualization, thin provisioning and MAID are among the technologies on the PG&E rewards list.
Meanwhile, Larry Freeman, NetApp's senior marketing manager for storage efficiency, has been working on a proposal to bring to PG&E to show "how they can calculate how you gain energy through deduplication." For NetApp, dedupe is the hook to a longer list of functionalities the company offers in its pitch to customers. "The key for NetApp with deduplication is that we provide it through all tiers of storage," says Freeman. "It's about fewer watts per usable terabytes." However, he says, "PG&E has a legitimate challenge."
For example, "if I can unplug something, then I can measure it," says Freeman. "But squeezing the disk down by 95%, well, that's still consuming the same amount of watts. Deduplication is a form of delayed gratification. If I dedupe my storage over time, I'll gain efficiencies because I won't have to buy as many storage shelves."
In the last few years, Copan Systems and 3PAR have announced PG&E programs that provide financial incentives to customers whose data center storage projects show energy savings. It's a good sign, says Bramfitt, that the IT industry is grasping the significance of the energy shortage.
"We're doing a lot better than we were two years ago, but it's frustratingly slow," admits Bramfitt. "Two years ago, we'd give presentations and the audience was dumfounded. They'd ask 'What does energy efficiency have to do with me?'" he recalls. "The IT guys don't pay the [facility] bills typically, so they don't have any real reward for making wise purchasing decisions."
Performance and reliability will always rank first and second on IT priority lists, concedes Bramfitt. "But I want energy efficiency to be number three, not number 17."
Dig Deeper on Data storage strategy