 BACKGROUND IMAGE: iSTOCK/GETTY IMAGES
Managing and protecting all enterprise data

iSTOCK/GETTY IMAGES
Evaluate
Weigh the pros and cons of technologies, products and projects you are considering.
The good--and bad--of storage vendor independence
The good--and bad--of vendor independence.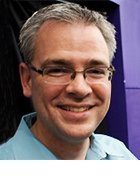 By
Is it time for you to declare independence from vendors? Although it has its pros, the cons could outweigh the...
Continue Reading This Article
Enjoy this article as well as all of our content, including E-Guides, news, tips and more.
m
Vendor independence seems like a great thing. After all, who wants to labor under the oppressive thumb of a dictatorial vendor who constantly over specifies hardware and overcharges you? Who wants the salesman across the table to know he's going to get the contract before the negotiations even begin?
Still, there are benefits in introducing competitive storage vendors to your environment. The advantages boil down to these three points:
Competing bids from multiple vendors can lower the price you pay;
New technologies can be introduced to your environment when you want to bring them in, whether or not a specific vendor has endorsed them;
Similarly, old technologies you rely on don't need to be retired just because one vendor has decided to give up on a particular market Independence has its pros, but there are cons lurking in the shadows. Most IT shops already have competing products from many vendors installed, but it's usually not by choice. Application owners specify their own storage systems, and acquired businesses bring their baggage along. Everyone is familiar with the headache of integrating legacy systems into an existing environment. The key to vendor independence is enjoying the benefits without creating an unmanageable environment.
The big con: storage per administrator
I've often seen storage vendors and users trot out the old metric of terabytes managed per storage administrator, with vendors claiming their products can increase the amount of storage that a single administrator can manage. IT managers are seeing their deployed storage more than double each year, so it's no wonder they're concerned about the workload of their storage administrators.
@exb
An internal storage utility
One of the prevailing trends in the application of information technology is the concept of the internal utility. Many IT services are evolving into internal resources, specified in a generic manner and complemented with an internal cost accounting. Internal users of these resources can get the focused attention of specialized experts and the business can see increased utilization and reduced costs.

Internal storage utilities are rapidly being rolled out, even before other IT resources such as networking, servers and application management. Backup is already consolidated in many companies, and some are even offering standard backup services and chargebacks. Implementing a utility requires identifying the technical and business requirements of users, selecting a few discrete storage offerings to meet the majority of these needs and offering capacity according to service level agreements.

The key to the utility model is defining requirements based on attribute rather than product. In other words, an existing data warehouse might be running on IBM Shark, but EMC Symmetrix or HDS 9900 may fit the bill, too. Identify the technical requirements, such as connectivity and host support and the business requirements, i.e., uptime and performance, and use these to define a storage offering. This offering might also be appropriate for your ERP and order processing system. Use these attributes as the basis for your next RFP instead of your current product choice, and you'll be in the driver's seat with your storage vendors.


@exe
As a whole, you need a rule of thumb that allows you to determine how many storage administrators you'll need in a year. But, are you asking the wrong questions? Storage administrators spend their time focused on user requests - not on bytes. Their workload depends not on the number of terabytes they manage, but on the number of applications using this storage. Each application - or user - demands a certain configuration and level of service. LUNs need to be configured and presented, performance needs to be analyzed and systems need to be monitored for faults.
So, what does this have to do with vendor independence? In order to increase the number of users an administrator can support, you must minimize the complexity of their work. Each distinct storage technology and each product is managed and configured in a different manner, using different tools. Vendors use different terms to describe the same concepts, and each implementation is distinct as well.
It's unrealistic to expect a storage administrator to be proficient with two brands of switches, three different storage arrays and the variety of replication, backup, volume management, operating systems and applications using this infrastructure. In addition, most shops still rely on part-time storage administrators, and vendor independence seems doomed. A single vendor could simplify management and allow fewer storage administrators to meet the requirements of many more applications.
New protocols such as CIM/Bluefin and EMC's WideSky promise to ease the burden of managing heterogeneous environments. Time will tell if the applications utilizing these protocols will enable the same interface to manage an EMC Symmetrix or IBM Shark. More importantly, these applications have to liberate administrators from the complexities of different storage products, creating a truly heterogeneous storage area network (SAN).
Utilizing vendor independence
The increasingly popular notion of organizing storage as an internal utility brings with it a way to balance easy administration with some of the benefits of having multiple vendors. The basic unit of trade for the internal storage utility is the storage offering, which is defined by their technical attributes rather than specifying a certain hardware model. Therefore, vendor independence can be achieved in one of two ways:
The multisource approach: using products of multiple vendors to make up a single offering
The tiered approach: using the products of multiple vendors in different offerings
A multisource enterprise-class offering might use EMC's Symmetrix, Hitachi Data System's 9900, and IBM's Shark storage arrays, guaranteeing vendors would compete directly and frequently for this business.
The downside of the multisource approach is that advanced storage technology is quite vendor-dependent, making it difficult to find competitive products that have the same feature set, let alone management interface. Storage buyers should strive to look at alternatives, even though they may not immediately appear to be the equivalent. For example, EMC's Symmetrix Remote Data Facility (SRDF) and Hitachi Data Systems' Extended Remote Copy (XRC) are quite different in implementation, but both replicate data between storage arrays. If similar management software was available for both, perhaps a replication offering could be created to utilize these two different technologies.
The tiered approach puts different vendors' products into different storage offerings. In this model, an enterprise offering might use EMC's Symmetrix solely, while a midrange offering might use HP/Compaq's StorageWorks or IBM's FAStT instead. This allows the specification of advanced features as part of an offering, but doesn't allow a single vendor to control the entire range. The downside is that it might force an improper product decision, for example, refusing to specify Symmetrix at the high-end because Clariion is already used in the middle. This goes against the technophile's love of using the right tool for the job, regardless of political issues.
Even if a single vendor does provide all of the storage equipment in an organization, many of the benefits of vendor independence can still be realized. The key isn't to create a complex storage environment for the sake of independence, but rather to maintain independence from the hardware and software vendors themselves. Each time a distinctly new storage offering is needed for your internal users, invite a number of vendors in for proposals. Assess the products' strong and weak points objectively, and decide if your organization can absorb a different technology. Let the vendors know they're competing, and make a change if needed.
Dig Deeper on Data storage strategy