 BACKGROUND IMAGE: iSTOCK/GETTY IMAGES
Managing and protecting all enterprise data

iSTOCK/GETTY IMAGES
Surviving and thriving: facing recession and growth
Don't submit your budget without checking the results of Storage's semiannual purchasing intentions survey of 500 storage managers.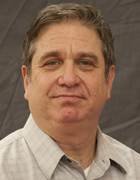 By
Spending priorities change with rising budgets






Many storage managers now struggling to keep pace with explosive data growth will be kicking it into gear in 2004. While most look like they'll keep it in second or third gear, a significant number are back into overdrive, planning to spend over 10% more than 2003 levels. But it won't be back to the '90s, either, throwing disk at every problem. A more balanced approach--with spending up modestly on software, services and staff--is on the agenda at many shops.

That's the picture emerging from Storage's semiannual Purchasing Intentions survey, fielded in late August. The survey, taken by 500 storage managers (see "About the survey"), measures their spending plans for the coming year. Not only did 58% say they plan to spend more next year than this year, but 27% say they plan to spend better than 10% more (see Figure 1).

Follow-up interviews suggested that most managers are responding to four common challenges:
Data growth continues unabated
Regulatory compliance is now an important--if often secondary--factor
Companies are actually getting serious about disaster recovery (DR)
Technology refreshes are still a fact of life, and in some cases were delayed in 2003 because of the poor business climate.
In fact, the difference between the 15% who are cutting storage budgets and the 85% who are holding steady or increasing them seems to lie more in the last two factors than the first two. Companies facing dire fiscal situations are simply delaying technology refreshes and more elaborate DR plans--adding capacity to store new data is simply mandatory for most.

Kevin Metzger, a systems administrator at Progressive Medical Inc., in Overland Park, KS, cites file server growth of 300%-plus annually and database growth of 250%-plus annually as drivers for their spending increases. "While regulatory requirements have an impact, that is not the biggest single driver. Growth and disaster recovery/high availability are the prime drivers," says Metzger.

The magnitude of projects driving some firms is evident at a large global insurance broker, among those increasing spending by more than 10%. A storage manager for the firm says it has a plan for "document management systems, financial/accounting systems and other specialized client databases. All of this would be shared and replicated [for performance and disaster recovery] between data centers" on two continents. He says the spending is "atypical and historically, we only kept up with data growth."

At the other end of the spectrum, a number of respondents who were cutting spending cited poor business conditions. "Our need for storage is constantly growing, but like many companies, we are trying for now to do more with less," explains one such respondent.

In between are more typical companies, where data growth is in the 30% to 50% annual range, where spending will increase in the single digits and where DR and compliance will get definite attention, even if not as mirrored intercontinental data centers.

No bingeing on disk
One thing lean times seem to have done is to focus attention on a more balanced approach to building out the storage infrastructure. Storage managers indicated that compared to 2003, they'll be shifting approximately 7% of their budget from hardware to nearly every other category. (See Figure 2) Even staffing will likely get another percentage point of budget, with software getting a full two points. While that may reflect changes in vendors' bundling practices as much as any other factor, the overall picture is clear: Budgets are being adjusted to the networked, managed storage environment that's being built out at most large and many medium companies, with even small companies getting into the act now.
SANS dominate, but no clear choice for files






Since Storage began doing this survey in August 2002, each one has shown the clear dominance of networked storage, and this edition was no exception. For example, 76% of respondents have at least one storage switch installed. Networked storage will account for more than half of purchase dollars at 83% of shops surveyed, the highest percentage so far. While direct-attached storage (DAS) has a huge legacy presence, its dim future--particularly in the data center--is nowhere easier to see than in the fact that fewer respondents cite DAS as their primary storage expenditure for 2004 (10%) than list replacement hard drives (16%). (See Figure 3)
With so many storage managers taking the storage area network (SAN) route, and with databases driving that, where does this leave files, which after all consume a lot of disk and are vital to any business? Respondents are pursuing many approaches to file storage, but consolidated network-attached storage (NAS) was the most popular answer (see Figure 4). Significant numbers of people are also using newer approaches--such as NAS/SAN hybrid devices and virtualized pools of storage--for files.
And while storage managers are weaning themselves from a raw disk diet, they aren't exactly fasting. On average, respondents plan to add about 15TB of disk next year, with 27% adding more than 10TB. Similar to past surveys, 55% of respondents cited databases as main consumers of their storage.
Most SANs are an island
Those kind of capacity additions will be accompanied by more switch ports, although the networking picture is more complex than the storage scene.
Most respondents have moderate numbers of switches (an average of 9) with small numbers of ports (most have 16 or fewer), and will continue building out SANs in that way. However, a small group of users have very large SANs and/or large numbers of ports: 13% of switch purchases will be for switches with more than 64 ports.
With consolidation as the primary driver behind SAN deployments, how will users architect their SANs? Our respondents presented a varied picture (see Figure 5). Currently, 39% describe their architectures as "primarily islands of small switches," with only 19% calling their nets "a single fabric of large core switches with smaller edge switches" and 19% relying on large director-class switches.
SAN architectures moving slowly away from islands



In 2004, the "islands" group will shrink to 28%, with several other models showing growth as alternatives. But director-class switches appear to be the most popular upgrade path for SANs among our respondents.
But SAN architectures will also be changing in other ways in 2004, according to respondents. While not universal, interest in IP storage is real and will likely be translated into some implementations next year. For example, 31% said they would deploy IP storage switches and 14% of respondents listed iSCSI as the primary protocol they would be deploying next year.
Some of the interest in the Internet Protocol (IP) is undoubtedly linked to wide-area DR plans: 35% of respondents said they would buy Fibre Channel (FC)-to-IP bridges or gateways. But interest in IP on campus is also real: 29% of respondents plan to purchase SCSI-to-iSCSI converters. In both cases, the preponderance of storage managers had modest plans, indicating they would buy fewer than five devices.
Storage managers tackle compliance and disaster recovery









Meeting the compliance, DR challenges
If raw capacity growth is no longer the order of the day, neither is the simple scaling of SANs. The related pressures of more reliable business continuity architectures and greater data retention requirements from government are clearly rising to the top of the agenda at many shops.
The response to new compliance requirements is mixed. (See Figure 6) While only a small fraction of respondents had no plan, nearly a quarter didn't know what their plan was. The remaining two-thirds of respondents were fairly evenly split in their approach. More than a quarter said they had a comprehensive plan to meet most needs, but nearly as many cited either a phased rollout or an ad hoc approach by application.
As to how companies are meeting the challenge, 45% cited increased spending on backup or archive systems to comply with data retention requirements. Only 1% cited a decrease in spending on such systems, one of the lowest "decrease" ratings in the survey. Yet 16% cited no purchase plans--either they've already bought the stuff (unlikely) or they are among the 12% who have no plans for compliance.
The main platform storage managers picked for compliance was tape archiving (58%), with conventional disk backup/archive taking second place at 30%. Least favored was disk-based write once, read many (WORM) technology (À la EMC Centera) at 9%. (See Figure 7)
Prior surveys had revealed a distinct flavor of "getting the house in order" when it comes to data protection. A heavy reliance on tape and a desire to back up more users and applications suggested that overwhelmed storage departments were taking the first, obvious steps of making what they have work better before embarking on new technology projects.
This survey continued along those lines, but filled out the picture of how storage managers are tackling this daunting collection of challenges. Large tape libraries continue to be the preferred platform. More than half of respondents will buy at least one tape library in 2004. And 38% of those purchases will have more than 100 slots in their libraries.
As for the format war, it continues. The combination of DLT/SDLT has as big a share with respondents as LTO did. On the other hand, LTO clearly outpaced SDLT, which has now been on the market long enough to establish itself. While there were clear niches for formats like 9840 and AIT, none were anywhere close to the popularity of the two linear tape formats.
When it comes to DR specifically, 61% of respondents are increasing their spending on products or services in the coming year. Off-site tape storage has been passed by remote copy/replication as the frontrunner for primary purchase, 43% to 40%. (See Figure 8) Both will see more spending: 46% said they would increase spending on off-site storage of backup tapes and 47% said they would boost spending on remote mirroring.
While the survey clearly shows that tape is not dead, it does suggest that it may be catching a cold. For the first time, disk-based backup showed up as the primary alternative for those who were decreasing their use of tape, with 69% of that group citing disk as their primary strategy.
Users will focus on software to integrate









Getting it all under management
Caught in the vise between efficiency and expansion, many storage managers are receptive to the idea that storage management software can help them automate and grow at the same time, with some measure of control. Half of survey respondents plan to increase spending on storage management software, with only 2% decreasing spending. (See Figure 9)
Their motive is clear and hasn't changed in a year: manage more storage with the same staff, according to 43% of respondents. Second motive: simplify management of different storage environments, say 22% of respondents.
That desire was also reflected in respondents' answer to the question, "Which best describes your primary purchase for storage management software in 2004?" Top choice (46%) went to multivendor management. (See Figure 10) March's survey had shown a preference for element managers, but the tide seems to have returned to last year's view of storage management software as being primarily a middleware layer within the storage domain. Neither the lower level element manager role, nor the grand integration into higher-level suites such as Hewlett-Packard OpenView or Computer Associates Unicenter was favored.
Which new technologies will make the cut?
Next year may not be a big year for implementing new technologies, but some specific ones are getting serious attention from storage managers. We gave our survey takers a list of the products and technologies we hear the most from vendors about, and asked them to indicate their plans to implement or evaluate each one. (See Figure 11)
It's not surprising that with the energy going into consolidation, SAN/NAS gateways lead the list of new technologies that are being or will be implemented. Quota management seems to be the part of storage resource management (SRM) and SAN management that has found the quickest favor with storage managers as a way of controlling storage growth. Respondents seemed otherwise uninterested in chargeback and definitely sour on autoprovisioning, two other buzzy options being pushed by vendors.
As for base technologies, serial ATA and iSCSI may not be definites in many shops yet, but they will certainly get a look-see, say respondents. The same can't be said for virtual SANs and content-addressed storage, two interesting, but proprietary technologies (Cisco Systems Inc. and EMC Corp., respectively).
How vendor choices are changing
Respondents were asked to name their primary vendors in a variety of product categories, an indication of the mindshare that each vendor has with storage managers. The leaders in each category are shown here. Many of the major players are losing mindshare, both to each other and to smaller, newer companies with too little presence to be listed here.





About this survey:
This survey was conducted in August 2003 by e-mail. Results are based on surveys completed by 500 qualified respondents, all of whom had specific purchasing involvement in at least two of the following areas: disk, switches, backup software, backup hardware and storage management software. The average storage budget for respondents was approximately $2 million.
Dig Deeper on Storage market research reports